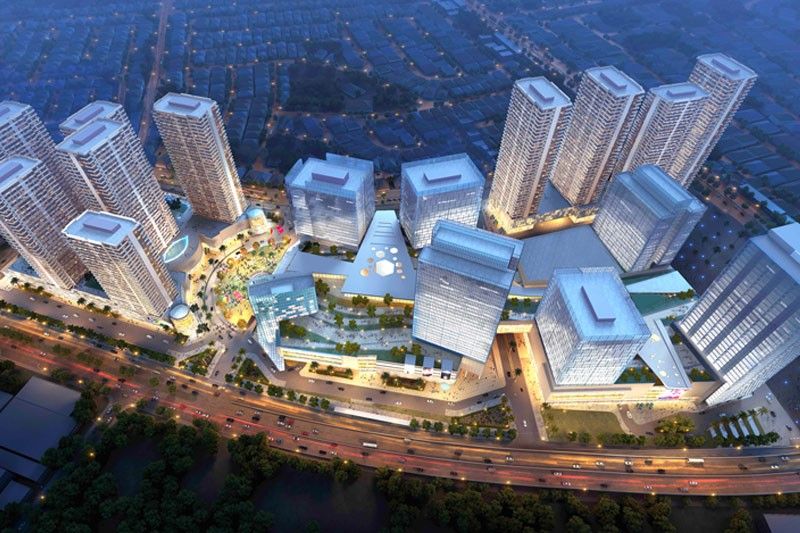 Strategic master planning and the integration of business, retail and residential elements make Ortigas East the space to invest in and watch out for in the future.
Released
Eco-estate Ortigas East redefines Manila's property landscape
(The Philippine Star) - October 18, 2018 - 10:00am
Seamlessly merging connectivity and green living, Ortigas East is a worthy investment
The Philippine property market remains robust with developments that offer all sorts of value: affordability, accessibility and amenities, among others. With all the options available for property buyers, premier developer Ortigas & Company makes a compelling case on why its newest estate, Ortigas East, is worth the investment.
Ortigas East, formerly called Frontera Verde, is now being redeveloped by the company with a P50-billion outlay into an "eco-estate." This is Ortigas & Company's first redevelopment plan conceived under the synergy of Ortigas & Company, Ayala Land and SM Prime. The estate aims to seamlessly integrate a modern, bustling community with a lifestyle grounded on accessibility, community and sustainability.
"Through the synergies present in Ortigas & Company, we are coming up with a truly unique and iconic eco-estate called Ortigas East. Our masterplan is designed for the efficient and innovative use of mixed-use properties covering residential, retail and business. All these facets come together to provide the market with an attractive product that they can invest in," said Thomas Mirasol, senior vice president and chief operating officer for Ortigas & Company.
Increased property value
A prime reason why Ortigas East is attractive is because of Ortigas & Company's developments' performance as investments. Property value in the Ortigas East area has doubled in the last five years. Headlining its distinctions is the estate's excellent location. Ortigas East is the only development along the C5 corridor that has three main access points: C5, Ortigas Avenue and Julia Vargas Avenue. Its strategic location puts it at the nexus of economic activity.
In fact, Ortigas East is set to become Metro Manila's next prime business address -- a natural extension of the Ortigas central business district. With a high office occupancy rate of 95 percent according to Colliers International, Ortigas-based offices remain in demand especially to those looking to base their operations in the area.
The property is also friendly to public transportation, private motorists and pedestrians. Apart from the three main access points, Ortigas East will have a multi-modal transport terminal, a six-lane boulevard connecting Ortigas Avenue and Julia Vargas Avenue, as well as spacious tree-lined road networks within the estate.
Enhanced retail experience
Already home to the widely popular Tiendesitas and SM Hypermarket, Ortigas East is poised to become a hub of food and retail spaces. Beginning this month, Ortigas East will be home to a diverse array of dining options including Rico's Lechon, Tenya, Pancake House and Paluto. Eat-all-you-can joint KPUB BBQ will also be launching by year's end. In an effort to expand its retail offerings, Ortigas East will open the first branch of Decathlon Philippines in the north, welcoming sports enthusiasts with an endless array of sports gears and equipment.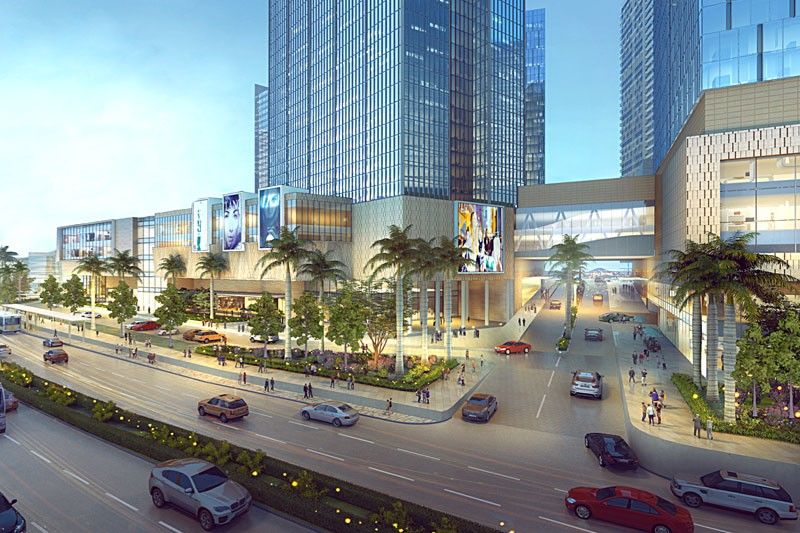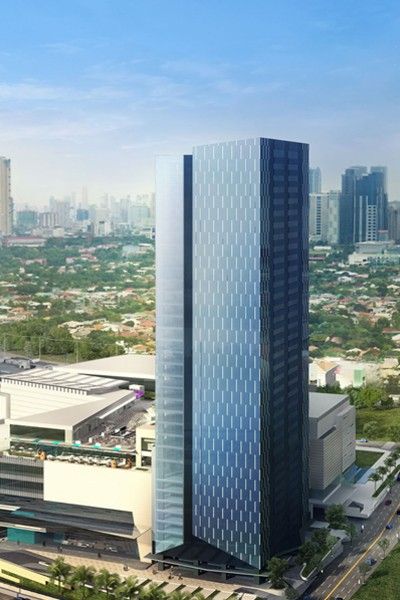 <
>
Creating an eco-estate
Ortigas & Company is working with world-class partners to create this modern eco-estate: esteemed global architectural, design and planning firm Callison RTKL is the design consultant for master planning, while New York-based engineering and design company WSP serves as consultant for traffic analysis.
To achieve this eco-friendly vision, Ortigas East will have 40 percent green, open space that will combine functional spots, parklets, tree-lined roads and integrated public art. The development is also designed to encourage a healthy lifestyle through walking, with its pedestrian-friendly streets.
The eco-estate's redevelopment will come in three phases. Kicking off the first phase are The Glaston Tower, a connecting regional mall, and a residential development that will be launched soon. The second phase will focus on community as Ortigas East unveils its open spaces, parks and more residential offerings. The final phase, meanwhile, will bring in a hotel—a first for an Ortigas & Company estate—and more retail and office developments.
Standard for sustainability
With its focus on environmental sustainability, Ortigas East is setting the standard as the metro's eco-estate.
It is bent on reducing carbon emissions through encouraging the use of bicycles by designating bike lanes and bike stands in the property, and prioritizing sustainable lighting throughout the estate. Ortigas East will also promote efficient water use through the implementation of a rainwater recovery system per building.
Lastly, Ortigas East is committed to implementing an efficient waste management system that encourages recycling and proper waste disposal, promoting health and cleanliness throughout its neighborhood.
"We believe that it is of absolute importance to adopt a forward-thinking mindset by constantly reinventing our processes and designs, making properties more attractive to investors. We are doing this with our eco-estate Ortigas East, and we are eager for the community to experience this and benefit from it," Mirasol concluded.