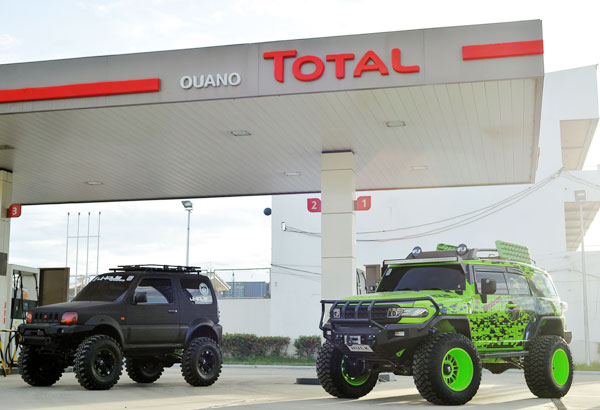 Total Excellium joins a Bigger, Better, more exciting Sinulog in Cebu
(The Philippine Star) - February 9, 2018 - 12:00am
Manila, Philippines — As part of the nationwide tour of Bumper to Bumper (B2B) Season XIV, TOTAL Excellium, the partner of every Filipino driver and the global French leader in fuel technology, headed to Cebu on January 19-21 to celebrate Sinulog.
In bigger, better and more colorful fashion, TOTAL Excellium treated festival-goers with an exciting lineup: the Sinulog Car Show and exhibit at SM Seaside Cebu, all-night rave street parties, and fun games during the festival.
During the Sinulog Festival, party-goers recharged and relaxed at Café Bonjour at TOTAL. The coffee shop offered a wide selection of espresso-based coffee drinks, ice-blended fruit drinks, pastries, savories, sandwiches and pastas to help them enjoy Sinulog further. With every dish, Cafe Bonjour fulfills its promise of "Un service de qualite pour des clients heureux"; (good quality service for happy customers).
And as tourists and travelers made their way across Metro Cebu on their road trips, they also fueled up on TOTAL Excellium, the more eco-friendly fuel in the market.
TOTAL Excellium redefines automotive performance as it delivers three key benefits: it cleans and protects engines, significantly reduces carbon emissions, and delivers improved performance. TOTAL Excellium promises a more impressive riding experience by helping to reduce your vehicle's environmental impact as it cleans your engine.
Regardless of occasion or festival, TOTAL celebrates it in true Pinoy fashion. Pit Senyor!
For more information about TOTAL Excellium, visit the official website, www.totaloil.com.ph, and official Facebook page of Total Phils: TotalinthePhilippines.