Hailey Bieber wants to have kids with husband Justin despite many fears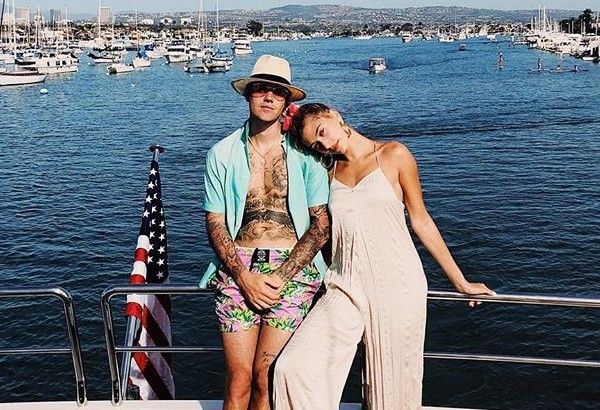 MANILA, Philippines — Former model Hailey Bieber is eager to have kids with her husband, Canadian singer Justin Bieber, even though there are many scary factors holding her back.
Hailey was interviewed by The Sunday Times where she got candid about her aspirations to start a family with Justin, however, the pressures of a child having celebrity parents has her feeling worrisome, even resulting in literal tears.
"I want kids so bad but I get scared. It's enough that people say things about my husband or my friends. I can't imagine having to confront people saying things about a child," Hailey said. "We can only do the best we can to raise them. As long as they feel loved and safe."
The ex-model sees her and Justin trying to have children sometime in the next five years.
Related: Hailey Bieber reveals why she stopped runway modeling
"Sometimes I have these deep thoughts of 'We only get one chance at life'," Hailey added. "Like, there's only one time that we're going to get to do this. So it's [about] trying my best to soak it up and enjoy it and love my people and what I do. That's what is really important to me."
Justin had previously given his own thoughts on having kids, telling host-comedian Ellen DeGeneres in 2020 he'd love to have "a little tribe" but will ultimately defer to what Hailey wants to do as it is her body.
Hailey has a had rough 2023 so far, having touched upon her mental health in a Instagram story last month and earlier in the year sought help from Justin's ex-girlfriend Selena Gomez because of a fan-fueled rivalry that led to hateful and bullying comments thrown at her.
She and Justin got engaged in July 2018, got quietly married later in the year, but then had a grand event in September 2019 to celebrate their union.
RELATED: Selena Gomez defends Hailey Bieber amid death threat concerns, hateful negativity