Ellen DeGeneres, Portia de Rossi renew vows in surprise ceremony officiated by Kris Jenner
February 3, 2023 | 6:41pm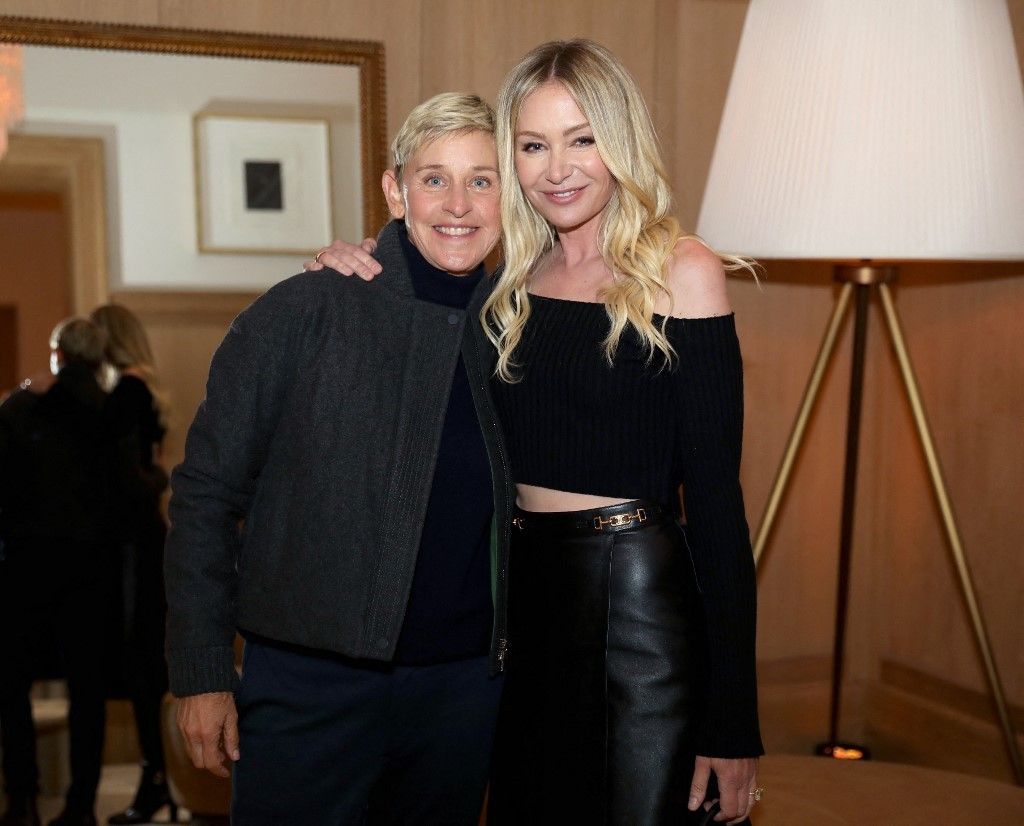 MANILA, Philippines — Ellen DeGeneres and Portia de Rossi renewed their wedding vows in a surprise ceremony officiated by Kris Jenner held during de Rossi's recent 50th birthday party.
As seen in a video posted on the YouTube channel of "The Ellen DeGeneres Show," Portia surprised her wife and several invited family and friends to a renewal of vows.
In attendance were Gwyneth Paltrow, Jennifer Aniston, Carol Burnett, Courteney Cox, Katy Perry, Orlando Bloom, and the Sussexes, Prince Harry and Meghan Markle.
Singer Brandi Carlise was serenading guests with "The First Time Ever I Saw Your Face" as Portia entered the room wearing the same Zac Posen ivory wedding dress she wore when they first married in 2008. Their first wedding only had around 15 to 20 guests.
Ellen was visibly surprised — dressed in a blue jacket, khaki slacks and blue sneakers — even as Portia pulled her towards the head of the table. The TV host did not notice Kris standing nearby.
WATCH: Portia de Rossi and Ellen DeGeneres say 'I do' again
"These two are couple goals who continue to amaze me with how cute they are together — a match made in heaven, two peas in a pod," Kris read. "Their love and commitment to one another is amazing, and it makes me so happy to see they have each other to love, cherish, and grow old with."
Portia then explained to her wife that for her birthday, apart from spending it with loved ones, she wanted to remind the 65-year-old Ellen of their love.
Guests even laughed as Portia pointed out that the couple had bought 24 houses in the last 18 years, but the house they were standing in would now become their permanent home.
Still in visible shock, Ellen said, "I just adore you, love you. I would not be on this earth without you. You save me everyday... and I am the lucky one."
"The Ellen DeGeneres Show" finished its 19-season run in May 2022, after being on air since its premiere in September 2003. — Video from the YouTube channel of "The Ellen DeGeneres Show"
RELATED: Ellen DeGeneres ends pioneering talk show under cloud