What you need to know about high blood pressure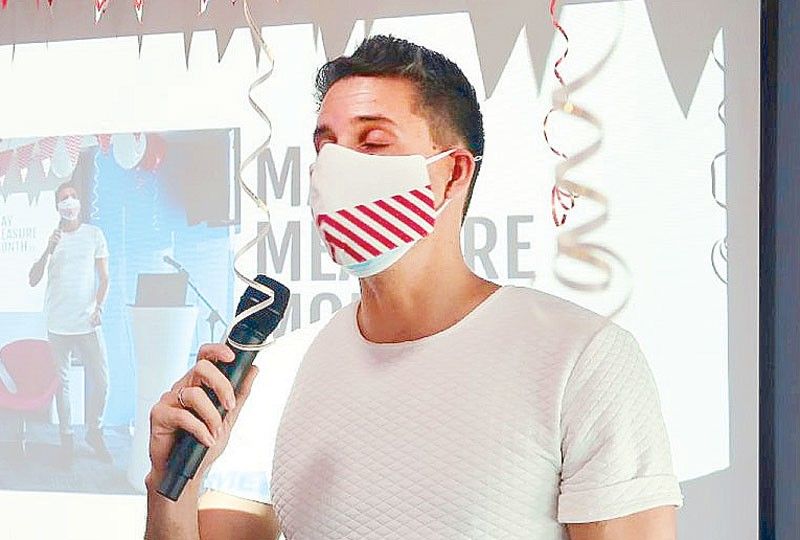 MANILA, Philippines — High blood" is a term Filipinos often use typically to refer to someone's temper levels flying off the charts. What many don't know is just what a red flag that term is, especially to medical professionals. This would also explain why taking our blood pressure is just as essential as taking our weight and temperature before any medical consultation.
High blood pressure or hypertension is when the heart needs to work harder to keep blood flowing to all the vital areas of the body. The heart has to generate a greater force to keep blood flowing around the body. Hypertension is a condition when blood pressure is consistently higher than 140/90 mm Hg. (Normal blood pressure is 120/80 mmHg, or thereabouts.)
Several reasons may cause a spike in one's blood pressure — lifestyle, diet, excessive weight, lack of physical activity, genetics, and stress. Known warning signs include early-morning headaches, nosebleeds, irregular heart rhythms, vision changes, and buzzing in the ears. Severe hypertension can cause fatigue, nausea, vomiting, confusion, anxiety, chest pain, and muscle tremors. Any and/ or a combination of these signs, however, could already mean one's high blood pressure has already affected other vital organs.
Studies show that it is a silent killer and the leading contributing risk factor for global death. Raised blood pressure causes strokes, heart attacks, and other cardiovascular complications. It's worth knowing more about blood pressure when 10 million lives are lost each year due to hypertension.
In spite of this number, not enough of those affected are aware they have it. Hypertension awareness in the Philippines is around 67.8 percent and out of those who are aware, only 75 percent are treated, with only 27 percent of those who are treated getting it under control.
Organizations and agencies, including SERVIER Philippines, Inc., a subsidiary of Les Laboratories SERVIER, a research pharma company specializing in medications for cardiovascular diseases, and maker of Single Pill Combinations (SPCs), have been supporting efforts of the International Society of Hypertension and the World Hypertension League, in collaboration with the Philippine Society of Hypertension and the Department of Health, to spread awareness on this condition.
The only way to know you have hypertension is by regularly checking your blood pressure. Unfortunately for many, hypertension is usually discovered only during routine examinations, and oftentimes it would be too late. Hypertension is called a silent killer with good reason: it has no warning signs or visible symptoms.
Among all the handy gadgets to have at home or at the workplace, especially for those identified as prone to or at high risk of hypertension, a blood pressure apparatus should rank as high as a thermometer and even higher than an oximeter. Make it a habit to monitor blood pressure levels, especially when feeling a bit off. If and when blood pressure reaches 140/90 mmHg, health professionals advise to relax, sit up, and re-take the test after five minutes. If it stays at that level, call or see a doctor.
Fortunately, once diagnosed, hypertension can be managed. Discussing options with a general physician is key. Although it's not as simple a choice when hypertension is genetic or brought about by aging, doctors would almost always advise making lifestyle changes, which should be an easier task knowing that it's a move that will greatly improve quality of life.
One of the fundamental measures to controlling hypertension is maintenance medication. In recent years, more and more doctors would prescribe the breakthrough treatment strategy of single pill combinations (SPCs), which have been proven to be more effective in ensuring medication is taken regularly and in the right dosage.
In many cases, hypertension is not managed because of the added step of remembering when to take which tablet, and SPCs have been shown to not only be efficient, but also convenient for the patient. Both local and international treatment guidelines recommend the use of SPCs in most cases of hypertension.
So, if being "high-blood," as we Filipinos are known to label hot-headedness or easily-triggered behavior, actually means your blood pressure has shot up, stress is one known cause. While anxiety doesn't cause long-term high blood pressure, bouts of anxiety can cause one's blood pressure to spike. Does that mean one is hypertensive? There's only one way to find out for sure and it's best to know sooner than later.
Make it a habit to self-monitor and don't forget to tell your doctor about it.