Judy Ann Santos, son Lucho react to return to in-person schooling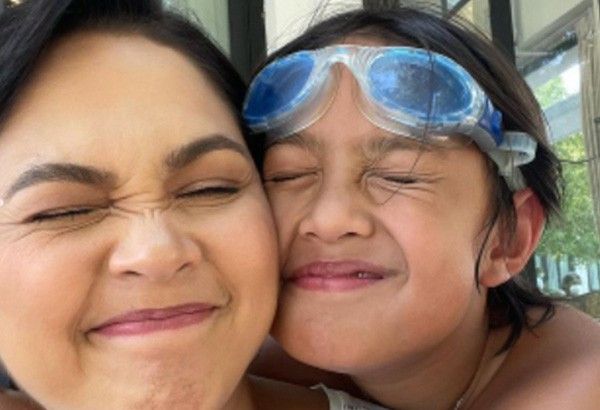 MANILA, Philippines — Some schools are already reopening, and kids are excited to go back to physical classes again. And actress Judy Ann Santos and her son Lucho couldn't be more excited yet nervous about going back to school in-person.
"Face to face classes finally! Sa sobrang excited… we're 45 minutes early. At least walang nerbyos ma-late," Judy Ann wrote in the caption of her Instagram stories, sharing their photo, saying that Lucho was going back to face-to-face learning finally.
Lucho is seen wearing a Boy Scout of the Philippines uniform. The kid reportedly said, "My stomach is in knots and my heart is beating so fast because I haven't been to the school in two years. But now I'm going to school and learning there!"
Judy Ann shared what she told her son, captioning her IG stories, "Oh my love… I feel you. You'll do great."
Due to global pandemic, parents and kids alike had to adjust to doing online schooling at home. After two years, President Rodrigo Duterte gave a go signal for more schools to start facilitating physical classes again under Alerts Level one and two. The Department of Education (DepEd) then allowed over 10,000 schools to resume in-person operations. Written consent from parents are required, and only fully vaccinated teachers may hold classes.
Just like Judy Ann and Lucho, parents and students for sure are going through the anxiety and nervousness of going back to school. And that's totally relatable and understandable.
According to a recent survey done in the Philippines by leading communication app Viber, most of its Filipino users want schools to adapt a blended learning approach in the next school year, allowing students and educators to participate in either online or face-to-face classes as appropriate. The survey garnered a total of 10,137 responses, with 56% of users said that classes should be done both in classrooms and online.
RELATED: Women's Month: Judy Ann Santos named European brand's first Filipina ambassador