The Philippines fitness alliance supports 'Bakuna bubble'
September 7, 2021 | 12:00am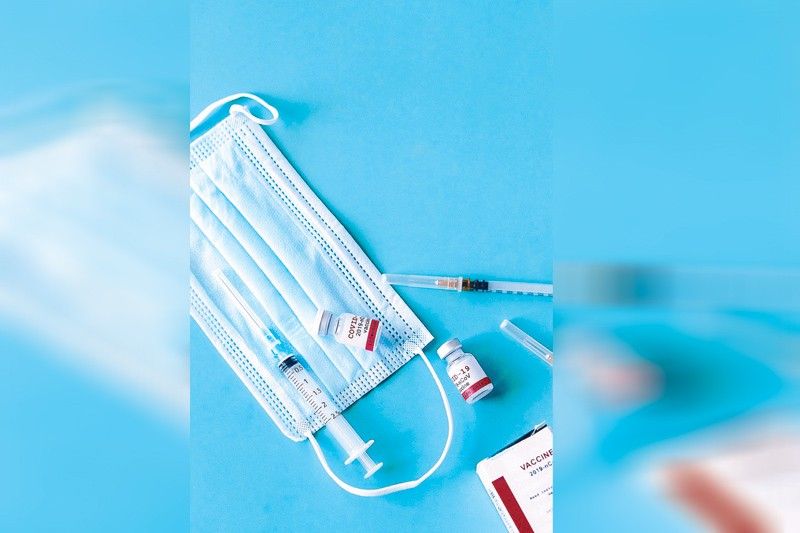 While the threat of ever-evolving COVID-19 is still ominously present, the impending death of the fitness industry is looming dangerously near if gyms will continue to remain closed (nearing 12 months already) without any assistance from the government and the public.
Since the Presidential Adviser on Entrepreneurship and Go Negosyo founder Joey Concepcion released to the public his "Bakuna Bubble" concept, a plethora of opinions have emerged including the opinion that it is not yet the proper time for it.
As this is written, record highs of new cases happen daily to make the bubble immediately applicable. However, in a meeting between Concepcion and the Philippine Fitness Alliance (PFA) core team, he said that the government should be adaptive and conceptualize measures on how we can stir economic activity, while maintaining general safety.
Singapore is leading the world in vaccinations with 80 percent of its 5.7 million people fully vaccinated. Inspiring most fitness organizations worldwide, its government has comprehensive safe management measure protocols per industry that fully guide operators to a full strategy on adapting to COVID-19. That is what we seriously need. And the "Bakuna Bubble" is a good step forward in that direction.
Concepcion said that his proposal is essentially "micro-herd immunity." It's actually a closed group of vaccinated individuals who can freely move around from their homes, offices and commercial establishments. A bubble can have unvaccinated persons who are free to move around but would need to present a negative antigen or RT-PCT test when entering salons, gyms and restaurants.
Why is there a need for this?
"This is a way to safely open the economy, while we wait for everybody to get vaccinated. Lockdowns prevent everybody — vaccinated and unvaccinated — from getting back to business, which ultimately affects the country's balance sheet. If we do not open businesses soon, there may not be enough time for the economy to recover," he explained.
Before the naysayers further react and say that we are not Singapore, Concepcion recommends implementation of the "Bakuna Bubble" concept in NCR only once 50 percent of the eligible population has been vaccinated. According to him, MMDA expects to reach this number this month.
For those who would like a complete copy of the vaccination-differentiated safe management measures (SMM) for sport and physical exercise, you may download a copy from the media releases section of sportsingapore.gov.sg.
The Multi-Ministry Taskforce (MTF) of Singapore introduced a vaccination-differentiated approach to prepare the country to be a COVID-resilient nation. Fully vaccinated individuals, defined as those who had received a full dose at least 14 days prior, are allowed to engage in a wider range of activities, including high-risk settings involving unmasked indoor sports or fitness activities.
Updated last Aug. 18, the important parameters that we in the Philippine Fitness Alliance would like to see implemented here include the following:
• Physical distancing is prescribed at two meters apart for general physical activities and even three meters apart for indoor high-intensity exercise.
• Venue capacity is based on 10 square meters per person, but not exceeding 50 people at a time, regardless of the size of the facility.
• Organized classes can be held indoors with 50 people (including instructor) maximum who are masked or up to 30 unmasked as long as all are vaccinated. Physical distancing is strictly followed.
• Common equipment can only be used indoors while unmasked if the fully vaccinated user presents negative COVID-19 results. Regular disinfection and sanitation of shared equipment should be strictly followed.
• Mask wearing is required indoors. Only vaccinated individuals can remove their mask when engaged in strenuous activity.
Singapore's "vaccinate or regular test" program is both for the gym staff and members.
For thousands of us in the local fitness industry, the above guidelines echo our hope and dreams.
Meanwhile, we will seize whatever the government can throw us in order to keep the gyms open and afloat. If that means no group exercise, mask-at-all-times and entry for vaccinated only, then so be it.
Our industry just needs a spark of business — no matter if it's just a trickle of our normal — since a continuous whirl, no matter how slow, can provide us the momentum to bounce back and passionately serve the community.
We are not the risk. We even help provide the solution. We help boost immunity, help fight obesity, help prevent diseases and help alleviate anxiety, depression and stress.
* * *
Post me a note at [email protected].