Video games As a tool to prevent COVID-19
September 22, 2020 | 12:00am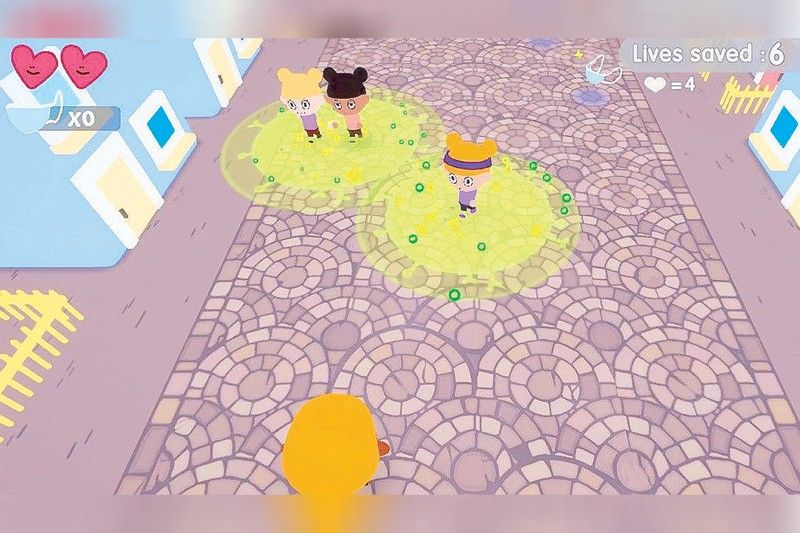 Game-making companies organized themselves at the onset of global lockdowns to spearhead a movement dubbed #PlayApartTogether.
The campaign united 18 companies in the video game space, including Activision Blizzard, Riot Games, Zynga and streaming platform Twitch. They incorporated World Health Organization (WHO) messages about coronavirus prevention into their games and platforms.
Below are quotes from some advocacy partners:
"It's never been more critical to ensure people stay safely connected to one another. Games are the perfect platform because they connect people through the lens of joy, purpose and meaning. We are proud to participate in such a worthwhile and necessary initiative," said Activision Blizzard CEO Bobby Kotick.
Big Fish Games managing director and president Jeff Karp said, "Together, with our global community of games publishers and the technical guidance of the WHO, we hope to reach millions of players across our titles with the #PlayApartTogether campaign. Through games like Cooking Craze, Gummy Drop, Decurse and Fairway Solitaire, we can share WHO's important message of safety while letting our community know that they are not alone. We are all in this together, even if we are apart."
G5 Entertainment CEO Vlad Suglobov said "Games can be a force for good. This has been our vision at G5 Entertainment since we started almost 20 years ago. Our puzzle games entertain millions of users each month and they are free-to-play. We see that during times of stress our players find relief in our adventures and they engage and connect with fellow players through our games. The reviews we receive praise our games for keeping players entertained and for challenging their logic and puzzle skills. These are difficult times for us all, and through this initiative we can do our part and #PlayApartTogether. If games can help some people get through this, it is the best reward for us as game developers."
Jam City co-founder and CEO Chris DeWolfe said "Jam City knows that many are turning to games for stress relief and a little joy during these perilous times. As a game company with tens of millions of players, we call on everyone to #PlayApartTogether to flatten the curve and put an end to COVID-19."
"Games are incredibly powerful in their ability to build community and share experiences; they go beyond physical spaces to create social connections," said Neil Young, N3TWORK founder and CEO. "In Legendary Game of Heroes, the land of Korelis is more than just a narrative setting—it's a very real home that players have built upon a foundation of friendship and connection, in competition and camaraderie. At N3TWORK we are proud to support #PlayApartTogether as we all weather the global impact of the COVID-19 pandemic."
PlayMob CEO Jude Ower said "Reaching people via mobile gaming will be a hugely important way to communicate to people in all corners of the planet about the measures they can take to keep themselves and others safe during this crisis. Games are also an important tool to show cause and effect — what the outcomes are of our actions. Combine these two superpowers and we have a solution, which can slow down the virus by making people aware of how vital their actions are at this critical time. #PlayApartTogether is such an important initiative to galvanize the power of games to raise awareness, to educate and to enjoy social time with our friends and family and we are proud to be able to play our part."
"Physical distancing shouldn't mean social isolation," said Nicolo Laurent, CEO of Riot Games. "Let's stay physically apart — and take other public health steps such as hand hygiene — to help flatten the curve and #PlayApartTogether to help power through this crisis. For Rioters, playing games is more than just a game; it's a meaningful life pursuit. And now, for the billions of players around the world, playing gamescould help the pursuit of saving lives. Let's beat this COVID-19 boss battle together."
Zynga's Bernard Kim, president of Publishing, said "Our mission at Zynga has always been to connect the world through games, and it has taken on a new dimension as we face this global crisis. We are honored to support the important work of the WHO and provide our players with a support system during this period of physical distancing. The #PlayApartTogether initiative activates positivity and community that can help us commit to the urgent task at hand."
* * *
Post me a note at [email protected].