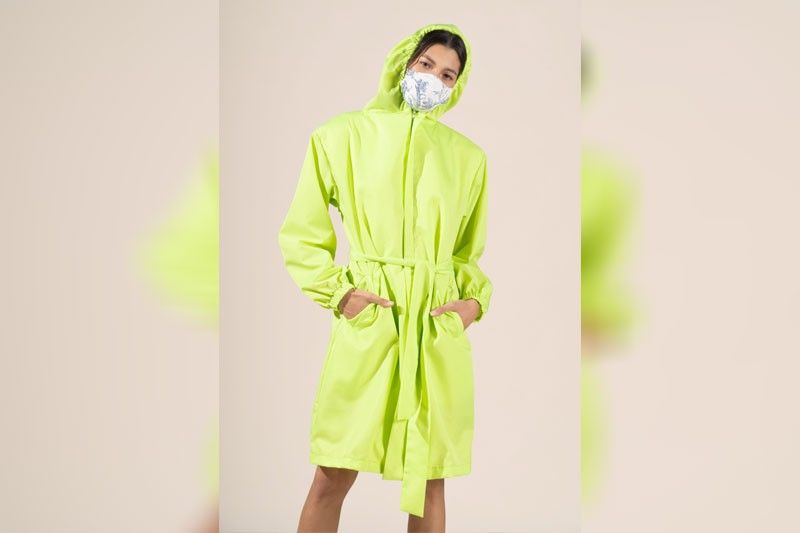 Atelier Debbie Co's collection of PPE is light, water-repellant and washable. You can wear it as is or layer with other garments.
Now that Metro Manila is under general community quarantine (GCQ) and most of us are returning to work, we must exercise caution by wearing these modern armors: facemasks, face shields, gloves, even DPE (daily protective equipment). Unlike PPE, which is designed to protect healthcare workers, hospital staff and patients from infections, DPE is made of a lighter material that's comfortable, fashionable and safe enough for daily use. And since they're water-repellent, they give you the basic protection you need as they prevent any penetration of infectious body fluids. Still, don't ever lower your guard. Always observe physical distancing, keep your hands clean and wash up with soap and water once you get home. Remember, the virus did not magically disappear with the lifting of ECQ. Your immune system can still be compromised. There is no cure. There is no vaccine.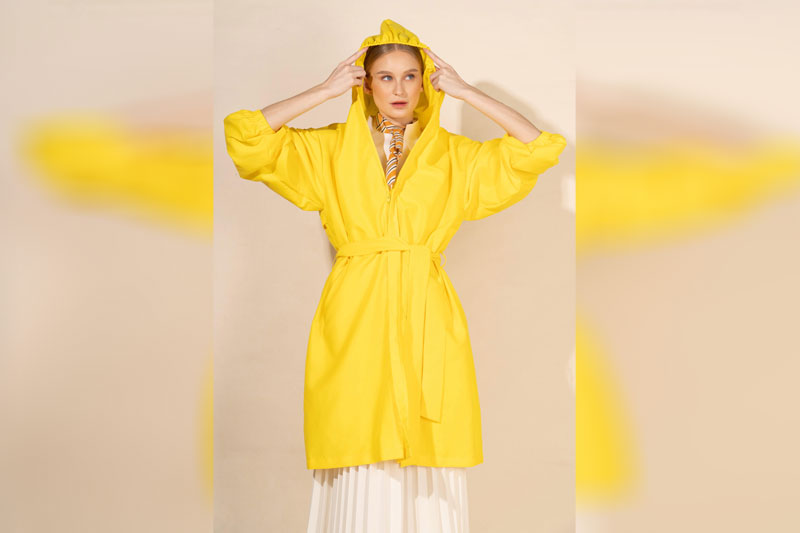 Check out these DPE and PPE from local designers so you can stay fashionably safe during GCQ.
Atelier Debbie Co: Chic and functional
In her continuing effort to bring beauty to every day while adapting to the new normal, designer Debbie Co of Atelier Debbie Co launched a collection of chic but functional DPE. This non-medical-grade DPE is light, water-repellent and washable. You can wear it as is or layer with other garments.
Debbie started selling facemasks last April 27. The response was really good, but there were so many setbacks under ECQ that the atelier was running with a skeleton force.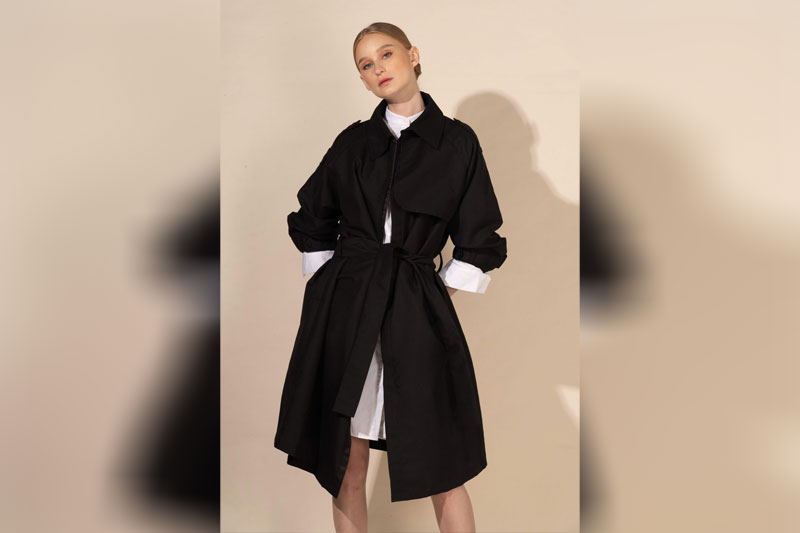 "Our office is in Makati and most of our employees come from Cavite and Bulacan," Debbie said. "I don't want to compromise their health by sending them to work. I'm now down to two house sewers."
Debbie is part of a fashion designer group that ran a non-profit organization making PPE.
"We were able to produce 13,000 PPE for various hospitals. From there, I was able to learn about the different materials used for PPE," she noted.
For her chic armor, Debbie used rip-stop since it's light and comfy enough for daily use.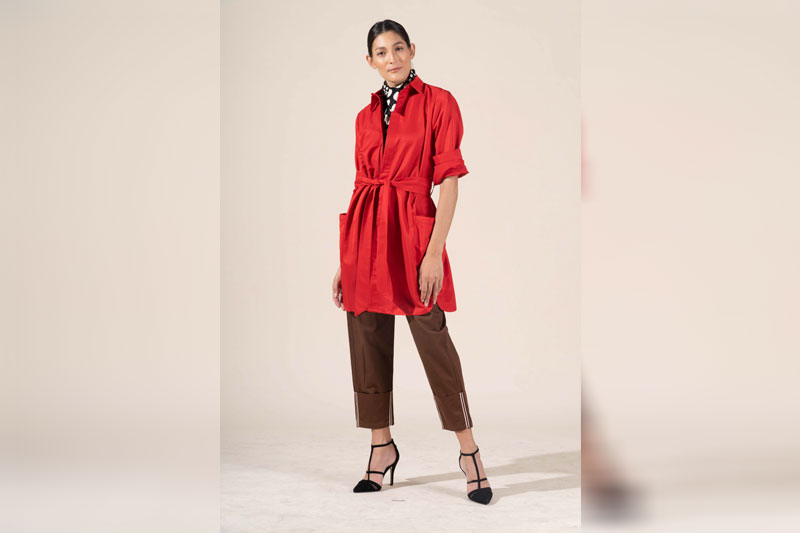 "I've also used micro twill, which is more wearable than micro fiber as it is also lighter and has a sanitized cotton feel," she added.
When asked about her "bounce back" plan, Debbie hastily replied, "We'll be launching e-commerce soon. We will also be selling facemasks and DPE there."
Since most of her events have been cancelled, Atelier Debbie Co won't be making ball gowns for a while."We will focus on essential items for now," she said.
* * *
Atelier Debbie Co is on the second floor of Jupiter Place Bldg., 136 Jupiter St., Bel-Air 2, Makati City. For inquiries, call 8890-9192, 8555-1985, 0915-487-2905.
Design Lab: 'Superhero' wear
Batman himself was covered from ears to toes in a variety of PPE. But unlike Batman's outfit, Design Lab's John Lee Betita's Teenage Mutant Ninja Turtles-inspired PPE for our medical frontliners isn't made of thick and heavy textiles that would trap a person's body heat, which could later result in heat stress. Potential results include heat stroke, heat exhaustion, cramps or rashes.
"I wanted to inject fun into our frontliners' stressful lives — without compromising their health — hence, the fun PPE design. We all know how uncomfortable a PPE is. So I used micro-fiber, garter and Velcro. I made sure that the frontliners would be safe and comfortable wearing them," enthused the Ilonggo designer.
John said that just like the Ninja Turtles, Guimarasnon frontliners are brave, fearless, and have the heart to serve humanity.
"They also embody the essence of teamwork, which is essential to overcome this pandemic," added John, who has donated 500 hazmat suits to medical frontliners.
37LA: Athleisure-inspired
Horrified at the thought of how her business could survive this pandemic — given the restrictions the government imposed on the fashion industry — designer Mariella Garcia-Laogan of 37LA, an atelier in QC known for its bespoke wedding gowns, temporarily ditched her French lace, beads and crystals for medical-grade cloth.
"The idea of making PPE came to mind when I started thinking beyond myself and how I could be a blessing to others," Mariella shared.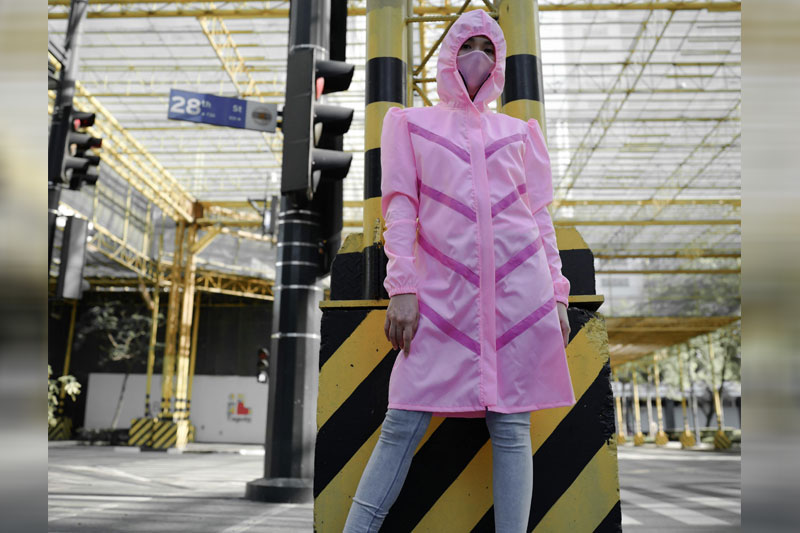 Using her own savings, she started pledging donations to our health workers. Soon, the movement gained traction and they were able to collect P3.5 million donations for PPE and helped provide livelihood for 80 sewers.
After two months of serving the needs of frontliners, 37LA started getting inquiries for PPE that's comfy and stylish enough for daily use.
"That inspired us to create our own athleisure-inspired DPE," enthused Mariella. "It gives you the basic protection you need when you get back to work or while running errands or doing grocery runs."
Prices of her DPE range from P1,250 to P3,000.
"We made our chic DPE affordable so even minimum wage earners can stay fashionably safe when they get back to work," she added.
* * *
37LA is at Unit C, Luckytown Homes, 1st West Crame St., San Juan. For inquiries, call 398-4807 or SMS 0915-566-3752.
The Sewers of taytay: Making medical-grade PPE
There's a group of community sewers in Taytay, the "Garments Capital of the Philippines," that makes medical-grade PPE.
"I learned about them from a friend who posted in a Viber group asking help for the seamstresses of Taytay," explained tax lawyer Benedicta "Dick" Du-Baladad, founder and CEO of Du-Baladad & Associates (BDB Law). "As I understand, these are a group of sewers in the community that were organized in response to the need for PPE and to provide them livelihood."
However, there was one lot of 1,500 PPE that was ordered by a customer but wasn't claimed.
"They do not have money to pay the salaries of the seamstresses anymore," Dick said. "So I was forced to buy the whole lot. I posted it on Facebook and that generated interest from my friends, even as far as Davao. That simple post generated work for them."
Made of medical-grade cloth taffeta, the PPE's materials are sourced from Taiwan.
"Which is a big concern for me because when we import the materials for the PPE, we are depriving our communities of their source of livelihood," she added. "I hope that the government will look at the whole supply chain for PPE and push for local production — from yarn, to fabric, to PPE."