Giannis Antetokounmpo is in lockdown mode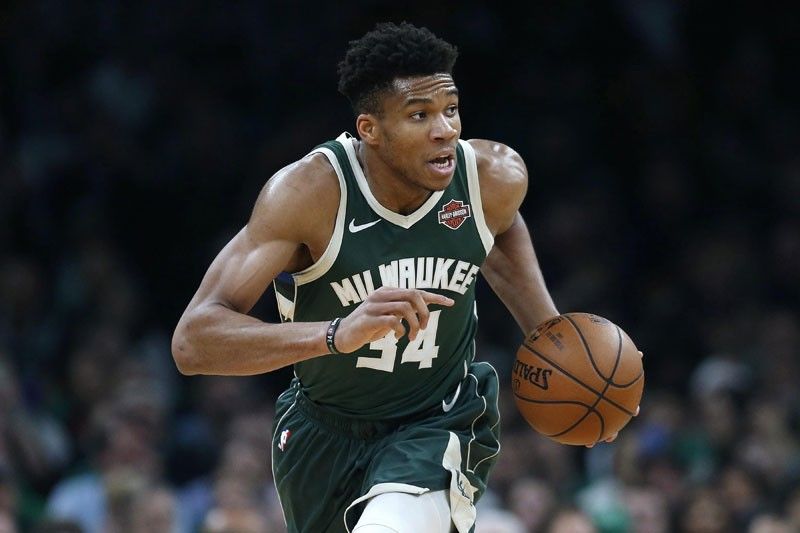 Reigning NBA Most Valuable Player Giannis Antetokounmpo is, like the rest of us, in lockdown mode. The league halted their games March 11 amid the COVID-19 situation, and basketball fans can only pray that this pandemic ends soon so the season can continue.
The Milwaukee Bucks star talks about his life at the moment.
The Philippine STAR: How are you handling the time off?
Giannis Antetokounmpo: Spending time with your family is great. We don't get to do that a lot during the season. But at the end of the day, I know that everybody in this group and on the team misses playing basketball and we can't wait for the season to start again. We have to try and take advantage of this, like spending time with the family. You can't do much, you can't leave the house, but being around them is nice.
What's a typical day now for you?
You know, you can't do much. I wake up, I work out with my brothers, spend some time with my son, then I play a little bit of video games with my little brother. Cleaning around the house, just doing productive stuff. Make a few calls. You have to make sure you keep yourself going, you have to do stuff that you don't usually do in the season. I'm in meeting calls, I cook, I clean, I don't go to the grocery store because you can't go to the grocery store. (Laughs)
How do the Bucks assist you during this time?
They gave us bands, they gave us a bike, they provide us with workouts we can do at home. I think the most important thing is that they also are providing us with food. They have a catering company that still brings food, not just for the players but our families as well. They tell us to stay home, to do our workouts, to take care of our body.
What time period would you guys need before games could be played?
First of all, you have to stay ready because you never know what you're going to expect. I think the league and Adam Silver are doing a difficult job and will come up with a great plan that will make sure every player is ready to go, because I think you can get a lot of injuries.
What type of reaction have you gotten from your gesture toward the Fiserv Forum workers?
I tried to follow Kevin Love's lead. I know that we work with these people every day. My first reaction when the league was suspended was: Are these people going to be able to work? Are these people going to be able to leave their homes? Are these people going to be able to provide for themselves and their families? Most of these people probably live from check to check, so we decided to help as much as we could. Personally, I don't care about what people think and what people say about me, because at the end of the day it's about helping one another. If you get a positive reaction or a negative reaction it doesn't matter, because all that matters is how can you help those families that are in need right now.
* * *
Follow me on Twitter and Instagram @anthonysuntay.