No hugging in this reunion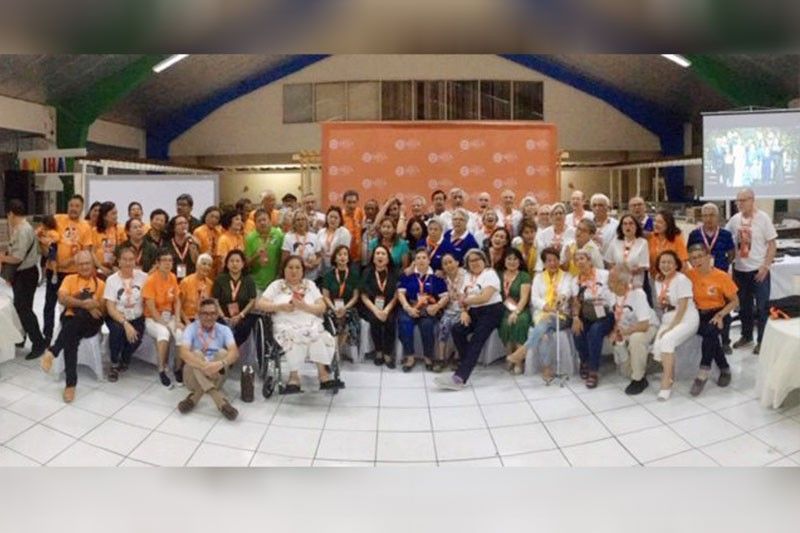 February is traditionally reunion time in the Philippines. Schools hold their annual homecomings, taking advantage of the snowbirds, who usually fly south to get away from hail and sleet and snow in the north, and spend the extended holidays in Manila, which is nice and balmy this time of year.
Our family, the descendants of Simplicio Misa and Gregoria de Castro of Pangasinan, decided that February would be a good time for a grand reunion, the first ever, of the tribe. We first cousins, descendants of Eriberto Misa Sr., have had a couple of reunions in the past, but this one would be different. It would include second cousins — Misas all — whom most of us hardly know.
Simplicio and Gregoria had 11 children – Victoria, Jose, Eriberto, Rosario, Francisco, Gaudencio, Antonio, Asuncion, Nicolas, Maria and Pedro — and we, their descendants, had hardly ever met. With our parents, who were first cousins, long gone, we had no idea how broadly the branches of our family tree had spread — in the country and around the world.
The idea was first broached by our cousin, Emil Misa, who, over scotch and beers around our tita Cora Villanueva Misa's table in Valle Verde, insisted that it was time to have a grand family reunion. Everyone agreed but Emil was scheduled to fly to Melbourne shortly to visit his children, so a first organizational meeting was scheduled for a month later when he would be back. But Emil did not return to Manila, having suffered a fatal stroke in Melbourne. He must have had a premonition that he was on borrowed time; thus, his insistence on the urgency of the reunion. In our grief, we pushed on, having been reminded to hurry up and launch our reunion before we lost any more of our elders.
The date chosen was Feb. 22, 2020 or 02-22-20. The venue was the Ateneo Grade School Cafeteria that our late aunt Nena Misa de Vera ran for decades, and where many other Misa events have been held through the years. A Facebook page was created announcing the event far and wide. We thought we'd get a hundred people to attend, but as of the cut-off date for online payments, there were close to 200 who had registered, with another 10 percent saying they would register at the venue.
The oldest Misa cousin of our generation, Jesse Misa Paredes, who is 83 this year, presided as chairman of the biggest, grandest Misa reunion ever — so far.
Cousins and their children flew in from Davao, Cebu, Camiguin, Sydney, Los Angeles, San Francisco, Oregon, New York, Arizona, New Hampshire, Switzerland and Riyadh. And a group drove in from Pampanga and Batangas for the celebration.
We, the organizers, led by Capt. Rafael "Bololoy" Misa, of the Eriberto Misa line, were floored by the enthusiasm generated by Emil's idea. Three generations of Misas, some who were meeting for the first time, were gathered in one warm embrace.
True to the example of our grandfather, who was director of prisons in Muntinlupa before, during and after the Second World War, we laid the welcome mat for everyone. At the director's quarters in Muntinlupa, Lolo had a big tent and absolutely no one was left out. Lolo married twice – the first was Lucia Erquiaga with whom he had seven children (Guillermo, Ester, Gonzalo, George, Eriberto Jr., Milagros and Joaquin), and the second, Cresencia Rey, who gave him and us our beloved Mafe, the late Fe Misa Ayala. Lola Cris came with a large brood of her own — her other children, the Olivareses and Cauenberghs — who were quickly integrated into the Misa clan, making for one big happy family. It was Lola Cris' great grandson, Fr. Budge Olivares Orara, SJ, who said the Mass before the party.
Lolo Misa's official residence in Muntinlupa was Ground Zero for the Misas, where relatives and the extended family were always welcome to stay, have a meal, have a drink or sit at the mahjong table. In the 1990s, when his son Eriberto Jr., was appointed director of prisons by President Cory Aquino, the same open arms applied. We Misas of several generations have wonderful memories of our Muntinlupa childhoods.
The oldest living Misa from the Simplicio line, Tito Rudy Misa Villarica, 89, also known as the Father of the Internet in the Philippines, came with his brood. And the progeny of Jose, led by Jojo Misa, son of Simplicio the second, came in large numbers. The Nicolas line was represented by Johnny Misa Gutierrez.
It didn't matter that of the 11 children of Simplicio and Gregoria, only four were represented by their heirs. Before the evening was over, people were already talking about the next reunion – a bigger, more inclusive one, in the next year or two, which will give us more time to find and connect with the rest of our enormous barangay.
It was serendipitous how the third generation bonded. They gathered on one side of the large cafeteria, where they got to know each other, shared drinks and stories, and posed for souvenir pictures in their color-coded shirts. On the other side were we, their parents, who, while gathered for our group picture, broke into the songs of our generation and some dancing, with Ferdie Borja on the piano.
There were short talks by our elders, an acknowledgement of some really admirable advocacies by family members, a Power Point of family pictures, even a magic show. But the best part was seeing long lost cousins and their children.
We had drawn up rules that would ensure a successful reunion: No talk of politics or religion, and with the corona virus lurking around, no hugging and kissing. We managed to keep politics and religion out of the conversation — what with so many other more interesting topics to talk about. But when, upon seeing one another, we shrieked and hugged and kissed as if Covid 19 didn't exist. There were also happy tears upon meeting family members who, until recently, we didn't know we had.
It was an evening of love and laughter, of memories of things past and plans to meet again in the future. Thank you, God, for our amazing family. Our forefathers couldn't have done better.