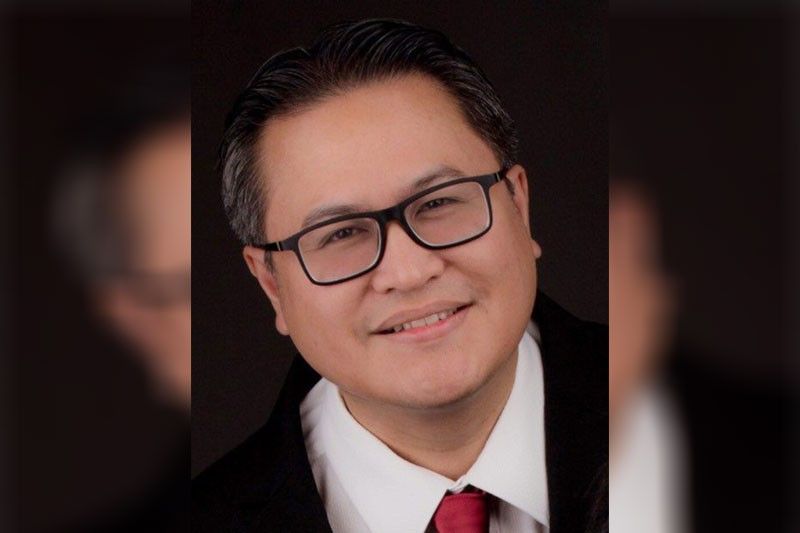 Dr. Joseph Adrian Buensalido: "We are trying to cover all bases so that the chain of transmission can be cut off."
Dr. Buensalido: 'Yes, the Philippines is ready to tackle coronavirus'
MANILA, Philippines — The whole world is at war and the dreaded enemy is called 2019-nCoV (novel coronavirus). Even as global leaders in innovative vaccines are in a frantic race to develop a vaccine against nCoV, the death toll continues to rise and confirmed cases continue to grow in alarming numbers around the world.
The virus has reportedly spread to 25 countries, apart from China (where it originated), including the Philippines which recently reported its first fatality.
In the Philippines, people are hoarding masks while drugstores and supermarkets are fast running out of rubbing alcohol and hand sanitizers. In light of this global emergency, the Philippine STAR sits down with Dr. Joseph Adrian Buensalido, infectious disease specialist, consultant at Makati Medical Center, and fellow of the Philippine Society for Microbiology and Infectious Diseases, to know more about this new health scare. Excerpts:
The Philippine Star: With the novel coronavirus having been declared a "public health emergency of international concern" by the World Health Organization, how worried should we be?
Dr. Joseph Adrian Buensalido: We should be cautious, but we should not panic because Philippine doctors, the Philippine Society for Infectious Diseases and Microbiology (these are our country's infection experts), the Department of Health, institutions/hospitals (both private and public), and even the other relevant government agencies, such as the Bureau of Quarantine and Bureau of Immigration, etc., are all working closely together to identify, isolate, and do contact tracing of actual infected patients. As of now (and new information arrives by the second), we've had only three confirmed cases. All three were Chinese and had been to Wuhan, China (the virus epicenter). No Filipinos have gotten it, based on our identification measures.
What really started this outbreak?
The two previous coronavirus outbreaks (SARS Coronavirus in 2002 and MERS Coronavirus in 2012) came from bats. The bats transmitted the virus to certain animals (palm civets in SARS and camels in MERS). The close contact of the animals to humans allowed the virus to "jump" into humans, causing illness.
For the 2019-nCoV, it is not yet known which animal it came from, but data is pointing to an animal again because there has been a link to live animal markets as a result of the tracing. I am sure we will know more in the next couple of days/weeks/months.
Why is it called novel?
Coronaviruses are a big family of viruses. This newest virus is called novel because it is a new type of coronavirus that has never been seen before.
What are the most common symptoms?
The most common symptoms are fever, cough, colds and difficulty of breathing. It could be one of the symptoms, two of them or all of them. Not all 2019-nCoV-infected patients end up with a bad illness or outcome. Some have it pretty mild. Only a minority have it bad (around 3%). Based on available data, we have seen that those who have it worse are the elderly and those with concomitant medical conditions. This means that most who get it will end up being okay.
What's my chance of getting into contact with an infected person?
The chance is low. We recommend taking reasonable precautions. Wash your hands frequently and as needed, especially before touching your eyes, nose and mouth, before eating, and after using the toilet.
We recommend that masks be worn by those who have symptoms to protect others. Those who are in the vicinity of sick people may also wear masks for their protection. Some people elect to wear masks in crowded places. That is reasonable, given the uncertainty that people in the crowd are sick.
Having a portable hand sanitizer helps so you can disinfect your hand or arm/elbow area, as needed.
Exactly how is the virus transmitted from person to person?
It can be transmitted through respiratory droplets or secretions from someone who is infected and sick with nCoV. The virus may also stay in inanimate objects for a short time if the droplets/secretions from someone's sneeze or cough land on them. And if you touch these objects, then you touch your nose/eyes/mouth, the virus may end up entering your body.
Like I said above, protect others if you are sick. Protect yourself when you are around sick or potentially sick people.
If I'm infected now, when will I start to show symptoms? What's the incubation period?
Right now, it's within 14 days. When you get exposed, you have to wait for 14 days to see if you will develop symptoms (fever, cough, colds). If you develop symptoms, you might have gotten nCoV, but the other possibility is that it's not nCoV, just some other more common or more usual infection. If you do not develop symptoms, then you didn't get infected with nCoV.
And when I say "exposed," I actually mean one of a number of things:
1. You came from China (including Macau and Hong Kong).
2. You had close contact with a person confirmed to have or probably had nCoV infection.
3. You visited or worked in a live animal market in China.
4. You worked in a hospital where nCoV infection was reported in patients, or if the patient is a healthcare worker who is working in a place where severe acute respiratory infections (that could be nCoV) were attended to.
Some people who have the virus don't show any symptoms. Can you spread the virus during this asymptomatic period?
A Chinese person visiting Germany who didn't have symptoms yet (but developed symptoms and was diagnosed with 2019-nCoV later on) had business meetings with two people, who later on developed symptoms and became ill with 2019-nCoV themselves. Similarly, the first person who got infected by the Chinese patient, while having no symptoms yet, came into contact with a couple of other people, and these people, who never had contact with the Chinese person, got ill. This demonstrates that people without fever, cough, and colds may still transmit the virus. How? The Chinese guy may have been shedding or releasing virus particles through his normal mucous from his nose and his saliva. He may have inadvertently touched these and during the business meeting came in contact with the others, like shaking hands, leading to infection of the others.
Today, three out of five people you see in public places are probably wearing masks. Is the mask really a must in protecting oneself against nCoV?
We recommend masks only for those who are symptomatic, (such as fevers, cough, and colds or even sore throat). This way, you will protect others from your infections.
We also recommend masks for those who are in close proximity to people who have infections/infectious diseases, or who have the same symptoms. That is so that they can protect themselves from infection or contagious people.
It is reasonable for people who are in crowded places to wear masks, given the uncertainty that the people around them may be contagious.
If you decide to wear one, a single mask is enough. You don't need to double up on the masks.
A good example is the N95 mask. The N95 mask is used in hospitals and healthcare workers actually get fit-tested before they use it. Fit-testing allows a person to determine what size of mask he/she needs and it also allows and trains him/her on how to hold the mask to one's face and nose. So, it's not just wearing a mask but also how you use it.
In addition, if you wear a mask and you don't wash your hands after you discard it, you may contaminate your hands with whatever viruses or bacteria are on the surface of the mask. If you touch your eyes, nose or mouth, you can still contaminate yourself and facilitate the entry of virus and bacteria into your body.
How much more will this virus spread? Is there an end in sight?
Usually, things get worse before they get better. But as we saw in the previous outbreaks: The SARS outbreak ended and we had peace for a long while. In 2012, the MERS outbreak came into being, but it has died down. It's going to be the same for this outbreak. We are hoping that with everyone working together, we can stop the chain earlier than later.
How prepared is the Philippines in tackling this global problem on its local front?
We are prepared. The situation may be difficult, but we have many infection specialists right now affiliated with private and government hospitals, and they are all prepared and able to screen and identify possible cases of 2019-nCoV.
The tests for confirming 2019-nCoV are available in RITM and lastly, government-relevant institutions, as well as private hospitals and institutions, are all working together in the same way as their counterparts are in other countries.
It is said that viruses thrive on a temperature of 6 degrees C, so they don't really have that much chance to survive in the Philippines that has an average relative humidity of 50 to 71 percent. Is that true?
Even if that were true, these viruses are able to use the hosts (our bodies) as their shelter. Much like during winter, you enter the car and go to your house, which is insulated, or you go to a mall, or when you drive from one garage to another. That's how viruses are able to continue to survive and go from person to person. Outside, they may not survive long, but our bodies have oxygen, food, water, which allow them to survive. Once the viruses are inside us, they are protected from the environment but eventually, our immune systems will stamp them out and the viruses will die inside our bodies, too.
Pending the discovery of a vaccine, what's our best bet against the 2019-nCoV?
When we treat the 2019-nCoV, we have to understand that there is no cure. But a lot of different viruses that hit us don't have cures. Dengue, the common cold, and many others. The good thing with viruses is that even without treatment, there is a big chance that you will get better. So, with the 2019-nCoV, what we do is just support the patient through giving intravenous fluid, and treating symptoms and complications if necessary to allow the body to recover. That's our best bet for treatment.
There's just too much information/misinformation on the novel coronavirus, causing undue panic among the public. What sources should we believe?
Of course, you should only be getting information from reputable sources, and that would mean the infectious disease specialists, particularly the Infectious Diseases Societies. For the adults, it is the Philippine Society for Microbiology and Infectious Diseases. Of course, we are all under the Department of Health, the lead government agency for the control of this outbreak and we should also look to DOH for important and reliable information. The DOH, PSMID, WHO, Centers for Disease Control (CDC) all have websites and references which are accurate and up-to-date.