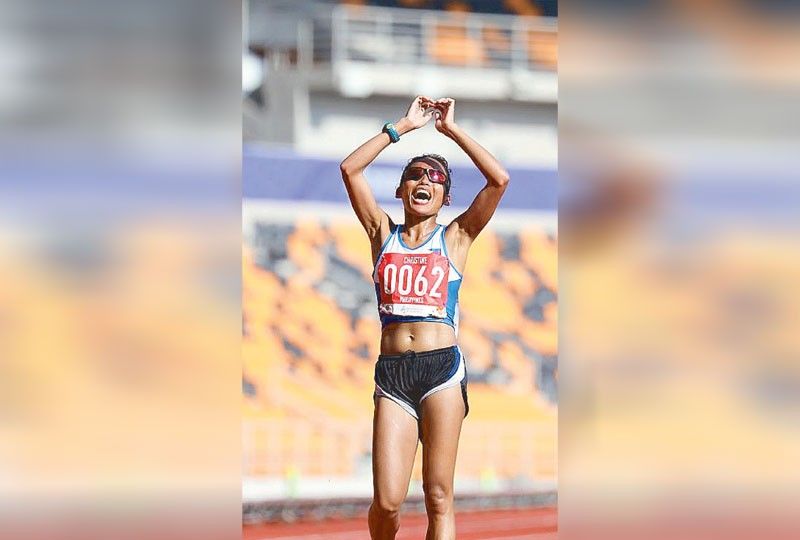 While athletic meets are very physical, it's focus and a winner's mindset that brings home the medal.
How we can apply gold medalists' traits to win the game of life
The staggering medal haul of our 1,115 athletes in the 30th edition of the Southeast Asian Games is, indeed, a cause for great pride and celebration.
Many believe that this athletic success will trigger the public's interest in taking up sports, in choosing to be fit and healthy, and in supporting athletic activities in general.
Closer scrutiny of how these athletes trained and competed can lead to a treasure trove of qualities and lessons that we can apply to win the race called life.
• Become a creature of routine. Having a routine is an important strategy for success in achieving a long-term goal. Needless to say, winners adhere to their routine even in the face of chaos. A routine provides something constant and steady amid the hype, distractions and public attention brought about by international games. Medalists often say they just did "automatically" what they trained for. What the routine may consist of varies between sports, teams and the personalities of the athletes. We are talking not only about training routines but also a pre-competition routine that may include prayer, meditation, listening to music, yoga poses, or pep talks.
• Have a strong work ethic. Hard work is still a big part of every gold medal. It only takes a few minutes to attempt to win a gold medal in a competition, but it takes months years, even of hard work and sacrifice to train for it. While technically "you may be born for it," talent will only take you so far. Experts have also observed that most gold medalists come from families with a good work ethic, or at least have hardworking role models. The difference between a silver and a gold medal may only be a fraction of a second, but the difference in accolades and benefits is far and wide. Athletes know that pushing the effort in training may just give that fraction-of-a-second advantage.
• Have a winner's mindset. While athletic meets are very physical, it's focus and a winner's mindset that brings home the medal. The ability to zone out and concentrate on the goal amid thundering applause, chants, cheers, media frenzy, and maybe even booing from a foreign crowd is of prime importance. Think of having invisible earplugs and blinders. Training in spectator sports that are more susceptible to loud cheering (such as basketball, football, volleyball, ice hockey, etc.) now includes simulated crowd noise.
• Get enough rest and recovery time. Their mental focus may be hard as steel, but athletes know that their bodies are not. Gold medalists are strict in adhering to diet, exercise and sleep requirements. They understand that adequate, quality sleep provides some natural recovery. Athletes and their coaches know that too much hard work can backfire. Heard of overtraining? Injury, fatigue and poor performance may result from it. Replenishing after competing is very important. Most teams have their own sports nutritionist to prescribe what to eat before and after competition. Rest as much as one day after competing is prescribed. Recovery may be as simple as having a massage with a foam roller, stretching or yoga. Again, teams have physical therapists to attend to this matter.
• Take orders from a coach. Every gold medal around the neck of a great athlete happened because the athlete obeyed his or her coach/coaches. When interviewed, most athletes take the time to thank their coaches, who mentored them and molded them from raw talent to sports superheroes. Coaches have your back. They analyze situations, opponents, your performance and pinpoint opportunities to excel. Even the super athletes submit their egos to the inputs of multiple coaches. It shortens the learning curve. You gain several pairs of eyes to observe and analyze your performance to successfully plan your winning strategy. A coach can help build our optimism, but at the same time open our eyes to the realities of the situation. A team of coaches can help us actively look for creative solutions around a problem or a situation that is perceived as a handicap.
Thank you, Team Philippines, for helping every Filipino end the year on a festive and positive note. Your phenomenal feat is not just for the history books. It serves as an inspiration for each of us to be the best in everything we do.
* * *
Post me a note at mylene@goldsgym.com.ph or mylenedayrit@gmail.com.