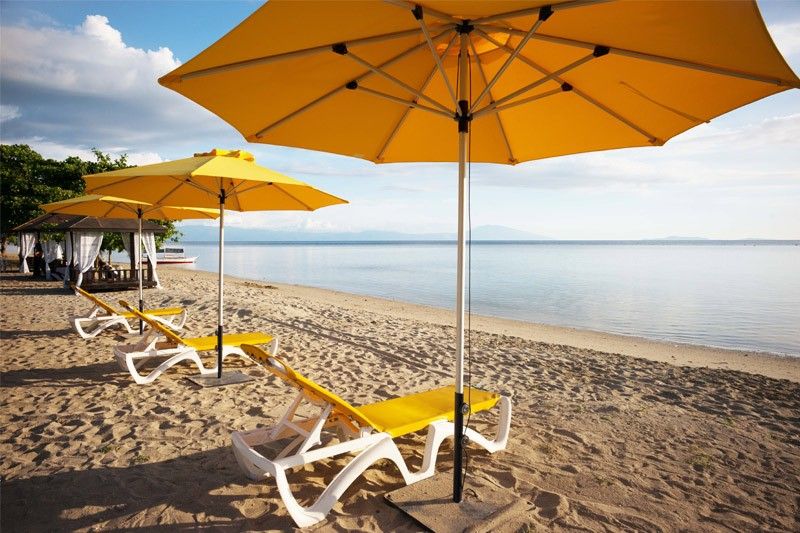 White sands and beautiful sunsets can be enjoyed on the Playa Calatagan beachfront.
Photo Release
What the seas do to you: Benefits of seaside living on health and wellbeing
BATANGAS, Philippines — Life in the city is exciting. But at some point it can be overwhelming. Where to break away and escape?
Go to the beach, the seaside, the endless blue—all for good reasons.
First and foremost, all you want is healthier mind and body for yourself and your families. Having a beach property or vacation home to call your own lets you achieve this.
If you're on the market for a seaside abode, there's no better place to look than Playa Calatagan in Batangas.
Developed by Landco Pacific Corp., Playa Calatagan is a rich and exclusive seaside residential community that has high-end beach properties and world-class resort amenities, and a host of entertainment and recreational venues.
With over 78 hectares of residential lots, Playa Calatagan is poised to be the hottest destination for upscale seaside living.
Ready to be the healthiest you've ever been, basking in the sun along the beautiful white sand beach? Get the comforts and health benefits by your seaside home and get a chance to reinvent yourself—all in Playa Calatagan, where life is at your leisure.
Here are the benefits of seaside living:
1. Improves mental health
A health survey conducted by the University of Exeter in England reveals that living on the seaside helps ease psychological distress and improves overall mental health.
This has to do with the science of "blue mind," an idea pioneered by marine biologist Wallace Nichols, referring to the calming and meditative effect we achieve whenever we are near bodies of water.
Get closer to the sea to feel more connected, introspective and happy.
2. Motivation for exercise
Much like "blue mind," there's also "blue exercise," referring to physical activities done in and near natural aquatic environments. According to a research by White MP and his colleagues, not only do blue environments promote exercising, it also pushes you to go that extra mile.
Ride that kayak or jetski, play beach volleyball with friends, or just jog while enjoying the sunrise.
3. More Vitamin D
Vitamin D is a micronutrient that absorbs minerals like Calcium, which prevents bone ailments for kids and adults alike. One of the best sources of this is sunlight.
This you can have by basking under the sun by the sea.
4. Improves respiratory function
It's an age-old belief that ocean air does wonders for the lungs. A study carried out by the American Thoracic Society led by Dr. Thomas Ferkol reveals some evidence that supports this claim, saying that the salt air helped clear out the lungs.
When at the beach, breathe in as much ocean air to clear the lungs. The sky's—or the sea's—the limit.
5. Reduces pain and stress
Blue spaces also provide positive physiological benefits and can be a useful source of therapy. Choose to live in coastal residences or even just vacation and expect to have minimized pain and stress.
Not only is the big blue perfect for seaside living or vacationing, it is also a place for much-needed rest and relaxation.
For more information visit Landco's website at www.landco.ph. Check out their social media pages on Facebook and Instagram.