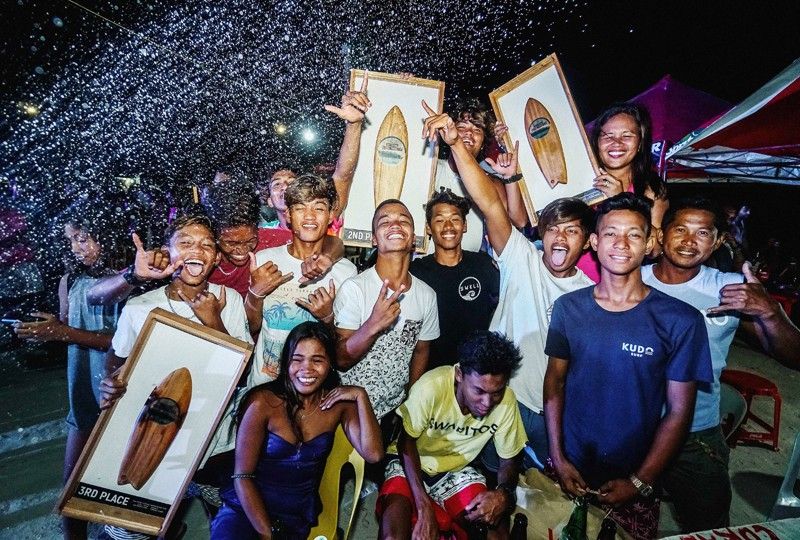 Surfers pose after five days of gruelling competition.
With the Philippines being comprised of thousands of islands, it's but natural for Filipinos to love water sports. And with Siargao, there's no reason why we shouldn't excel in surfing!
The sport was alive and well at the recent 21st National Siargao Surfing Cup. Handled by the Philippine Surfing Championship Tour (PSCT), it is the premier professional surfing competition where top surfers from all over the Philippines compete in multiple locations around the country vying for a spot in the national surfing team.
Now in its third year, the PSCT celebrates the Filipino surfers, passionate fans and dedicated partners that together grow the Philippine surfing community to what it is today and what it was envisioned to be.
PSCT exists to set the stage and act as a platform for professional surfing in the Philippines.
Promoting Filipino surfers as world-class athletes and uniting the surfing community and fans by sharing the story and adventure of Philippine surfing one tour at a time.
This year's tournament was an epic, five days of pure and exciting surfing with new and old faces from all around the country showcasing their skills. It was also a tribute to Mayor Jaime P. Rusillon, a great supporter of surfing in his hometown and in the country, who passed away last April. Mayor Rusillon is considered as the godfather of surfing in the Philippines, along with his wife and acting Mayor Cecilia, who's doing everything to make Siargao a surf paradise known worldwide.
Renowned master Piso Alcala won the Men's Open Division, along with the cash prize of P80,000. He beat John Mark Tokong.
In the Juniors Category, Marven Delamide outshone John Carlos Noguera. He received a P20,000 cash prize.
This year's event was supported by Vans Philippines and hosted by the Municipal Government of General Luna.
* * *
Follow me on Twitter and Instagram @anthonysuntay.