1 in 5 Filipinos are diabetic or pre-diabetic—You might be, too
September 14, 2019 | 10:05am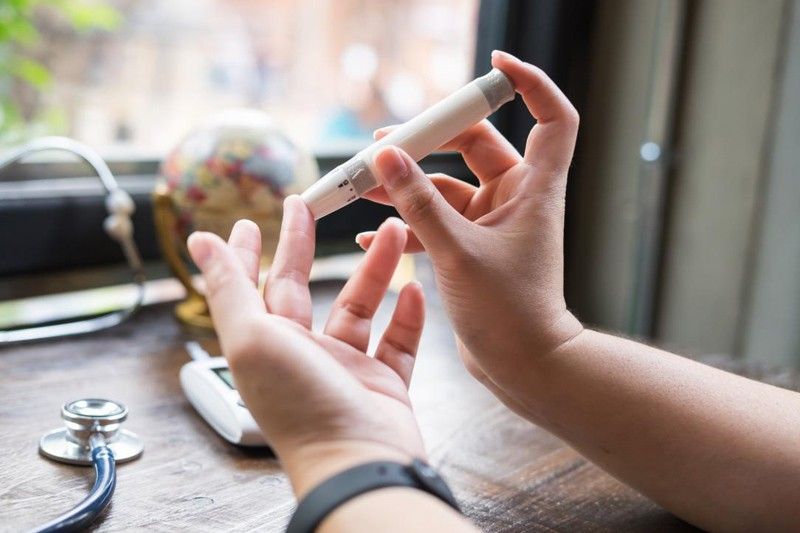 MANILA, Philippines — The rising numbers of diabetes-related deaths in the Philippines may be reaching drastic levels. Are you on your way to being part of this statistic?
In the Philippines, a 2008 review in the Philippine Journal of Internal Medicine found diabetes on the rise: 7.2% of the population is reported to be diagnosed with diabetes, equivalent to about 6.3 million Filipinos.
On the other hand, about 14.2% of the population in the Philippines already live with the risk of pre-diabetes, or have hyperglycemia or high blood sugar levels.
When you add these figures, that yields a 21.4% total prevalence of diabetes and pre-diabetes; these are staggering statistics, affecting one out of every five Filipinos.
While genetics play a role in triggering diabetes, your lifestyle is an even bigger risk factor. Poor diet choices and an overall lack of physical activity may contribute to contracting diabetes later in life.
Hyperglycemia may cause tissue damage and organ decline. If those who are borderline diabetics fail to address hyperglycemia symptoms early on, they may ultimately fall into Type 2 diabetes.
When the symptoms of Type 2 Diabetes aren't addressed, they may give rise to a slew of complications, including cardiovascular disease, blindness, kidney failure, stroke, and limb amputation, just to name a few.
But you only need simple adjustments in lifestyle to prevent the onset of diabetes. Follow the tips below, to adopt healthier habits that help effectively stave off the disease.
1. Intermittent fasting – effect on insulin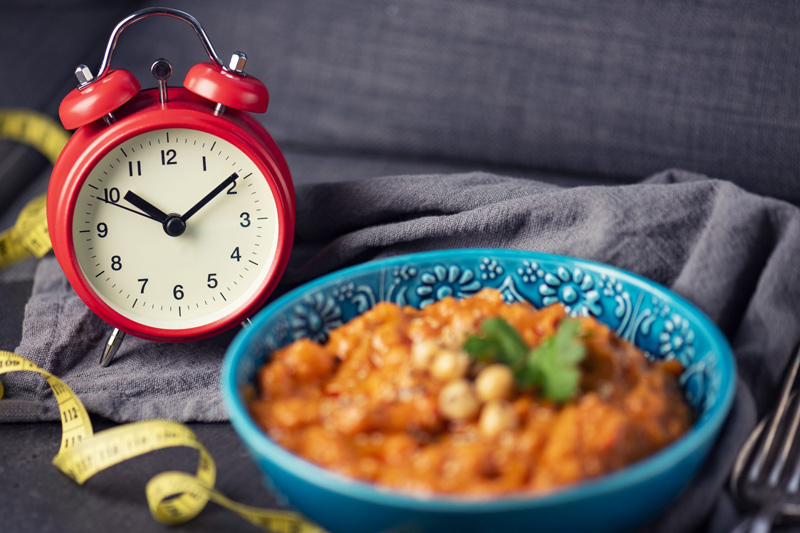 A study showed that "early time-restricted feeding," a type of intermittent fasting, where all meals were fit into an early eight-hour period of the day (7 am to 3 pm), may help in lowering insulin levels and significantly improved insulin sensitivity.
Let your body burn fat between meals. Avoid snacking or eating at nighttime, all the time.
2. Habitual exercise – from walking to HIIT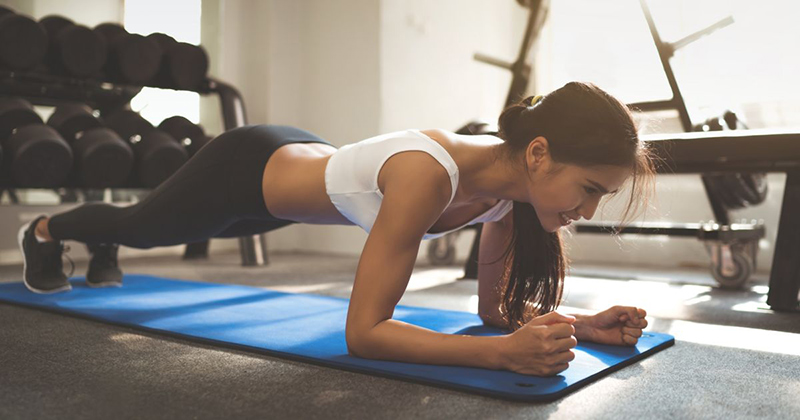 Besides increasing your physical fitness, exercise provides additional health benefits, such as controlling your blood sugar. According to the Yale Diabetes Center, steadily increasing physical activity reduces blood sugar levels, by making insulin use in the body more efficient.
But that's only if you make exercise a habit. If you're just starting out, unrealistic expectations ("I'll jog 3x a week for 6 months!") will prematurely end your fitness aspirations. Pace yourself and work your way up to a sustainable routine.
To further challenge yourself, you can consider adding HIIT, or high intensity interval training, to your exercise program. HIIT is a broad term for workouts that involve short periods of intense exercise alternated with recovery periods. One of the biggest advantages of HIIT is that you can get maximal health benefits in minimal time.
3. The Glycemic Index – know it, use it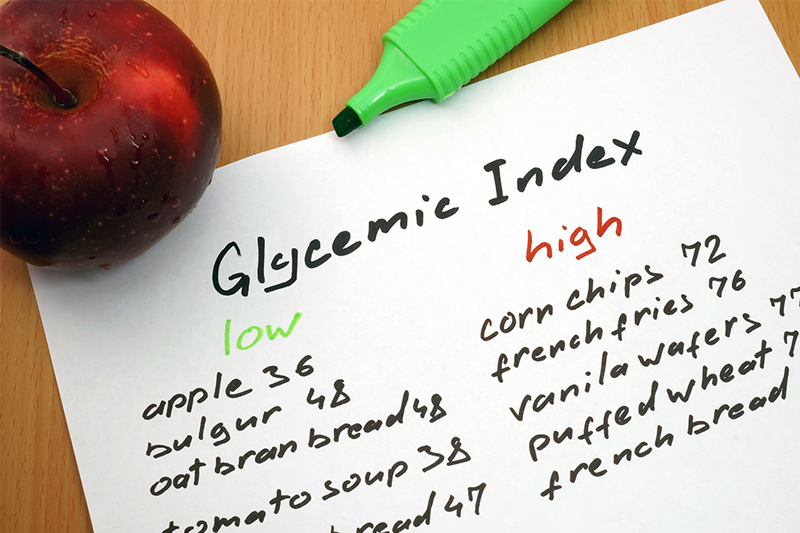 Prevention of diabetes requires an effort in making proper food choices. Pre-diabetics should familiarize themselves with fiber and whole grains, plant- and seafood-based proteins; they should also choose water, unsweetened coffee or tea over sugar-laden alternatives like soft drinks or fruit juices.
If you are unsure which specific foods contain what amount of sugar that goes directly into the bloodstream, refer to the Glycemic Index (GI).
The Glycemic Index ranks the carbohydrates in food according to how fast they raise blood glucose levels. It indicates the rates that carbohydrates in food get digested, absorbed, and metabolized into the body – clueing you in on whether your food will spike your blood sugar.
4. Consider food supplements – go the natural way!
As you transition to a conscious diet and lifestyle, you can also add herbal dietary food supplements that offer various health benefits.
One such traditional herbal plant known to manage blood sugar levels is Sinta, or Andrographis paniculata, an herb with 10 times the bitterness of Ampalaya and from the family of Serpentina. Taken as a food supplement, Sinta can be a part of a dietary regimen to combat pre-diabetes or hyperglycemia. Sinta supplements usually come in capsule form and are now available in leading drugstores nationwide.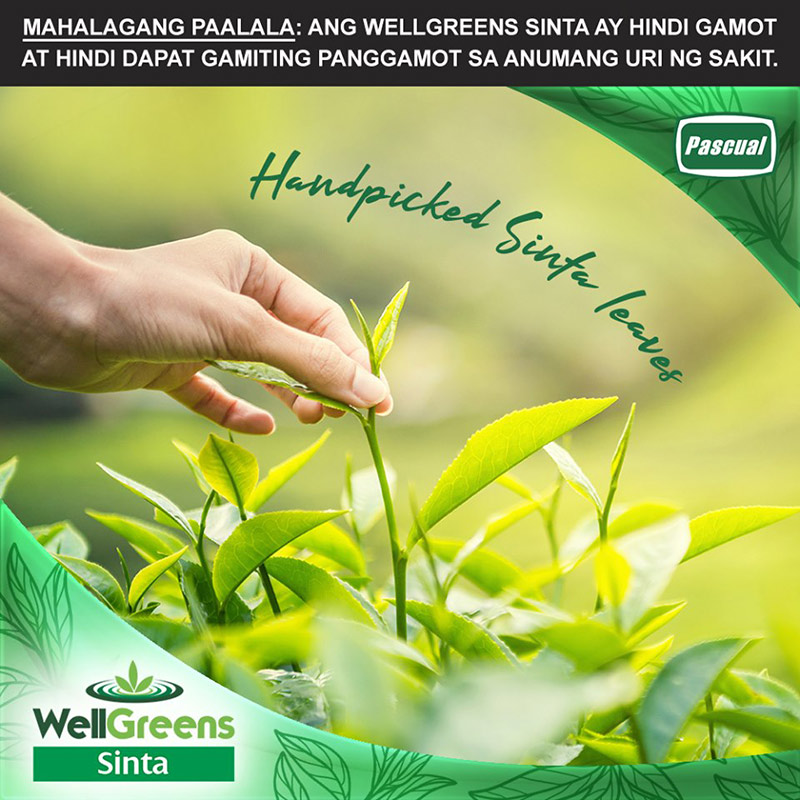 Use these tips to help prevent the onset of diabetes—the natural way!
RELATED STORIES:
READ: WHO urges countries to prepare for pandemic
READ: List of VAT-free medicines for hypertension, diabetes out