Why we need to help protect the health of Filipino youth
(Philstar.com) - September 12, 2019 - 7:30pm
MANILA, Philippines — The 8th National Nutrition Survey of Food and Nutrition Research Institute Philippines (FNRI) reveals that many Filipino children may be headed towards poor health.
Statistics show that among students aged 10 to 19 years old, three out of 10 are malnourished; while 32% are smaller than their peers and experience stunted growth, 12% are wasted, and at least 8% are overweight or obese.
Bad food choices lead to poor health
As teens become more independent in making their own choices in the food they consume, it also exposes them to more access to "junk food." This is especially true in urban areas where mass media becomes a significant influence in their daily lives.
Catchy commercials from fast food, instant meals, and sweet snacks targeting them are everywhere. On the other hand, healthy and affordable food choices become less common in canteens.
Long-term consequences
Poor nutritional choices early in life can have serious consequences. Both children and young adults who are not able to get essential vitamins and minerals can suffer several health problems later in life. They are more likely to suffer from heart disease, diabetes, osteoporosis, iron deficiency, and dental complications.
Aside from the obvious health issues, nutrition can also affect a child's education and overall well-being. Students who are not eating well have trouble concentrating, may suffer from poor memory and get sick more, which lead to more days off from school and poor performance in class.
Being part of the solution
In an attempt to curb the effect of junk food consumption among students, the Department of Education, in coordination with the Department of Health, enacted DepEd Order 13.
The order outlines guidelines in classifying and selecting food and drink that are allowed in school canteens.
FNRI also launched the Pinggang Pinoy campaign which encourages school communities to observe the right proportions of Go, Grow and Glow foods in their meals.
In support of DepEd's initiative, Vitamilk, a soy milk brand, has rolled out the Kalusugan Para sa Kinabukasan School Caravan in Central and Southern Luzon, promoting the value of healthy eating among students, parents, and school officials.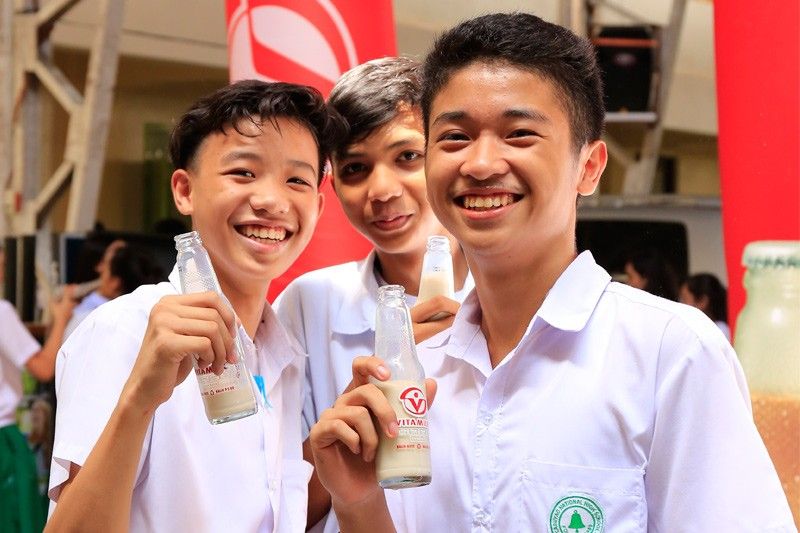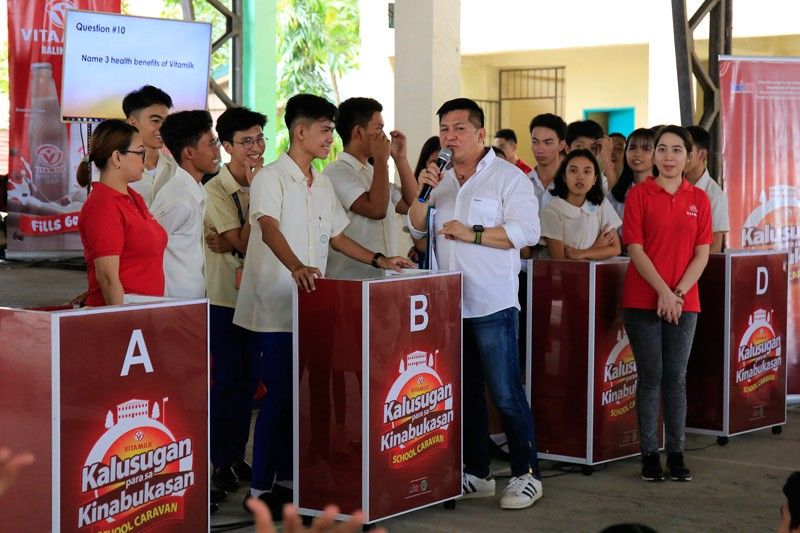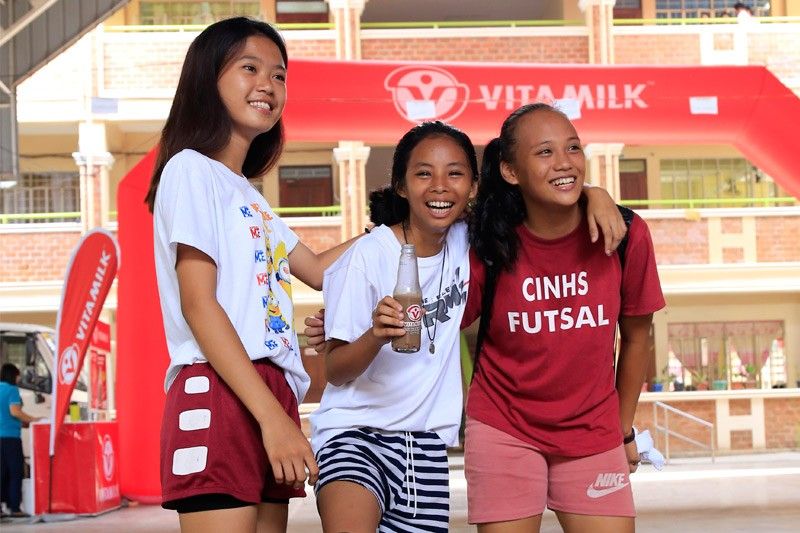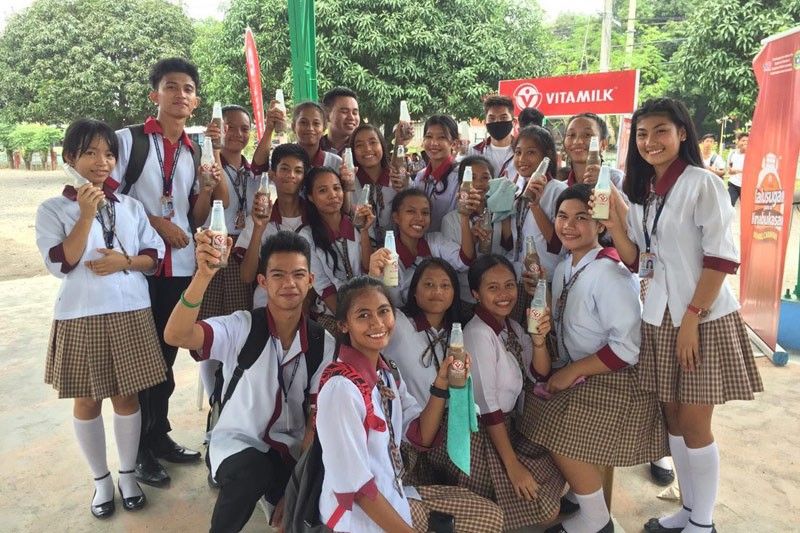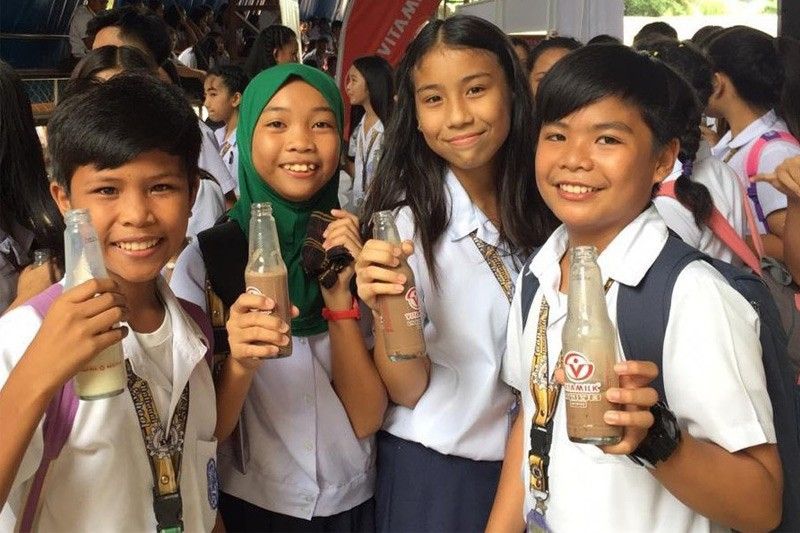 <
>
By showing students that a nutritious diet can help them achieve their goals, Vitamilk hopes that more will be enlightened to make better food choices. The soy milk brand also hopes that through the campaign, more students, as well as parents and school administrators, will fully embrace healthy eating for better health and better futures.
Soy milk for better health
Celebrated for being a healthier choice compared to sugary juices and soda, soy milk, like Vitamilk, is an excellent source of protein. It is also a good source of muscle-building nutrients for young, active bodies.
Aside from protein, Vitamilk soy milk is packed with B-vitamins for extra energy, Omega 3, 6, and 9 for brain development, plus other vitamins and minerals that are beneficial for the body and mind.
Vitamilk comes in 300ml bottles, 250ml tetra packs, 1-liter tetra packs, and 200ml returnable glass bottles.