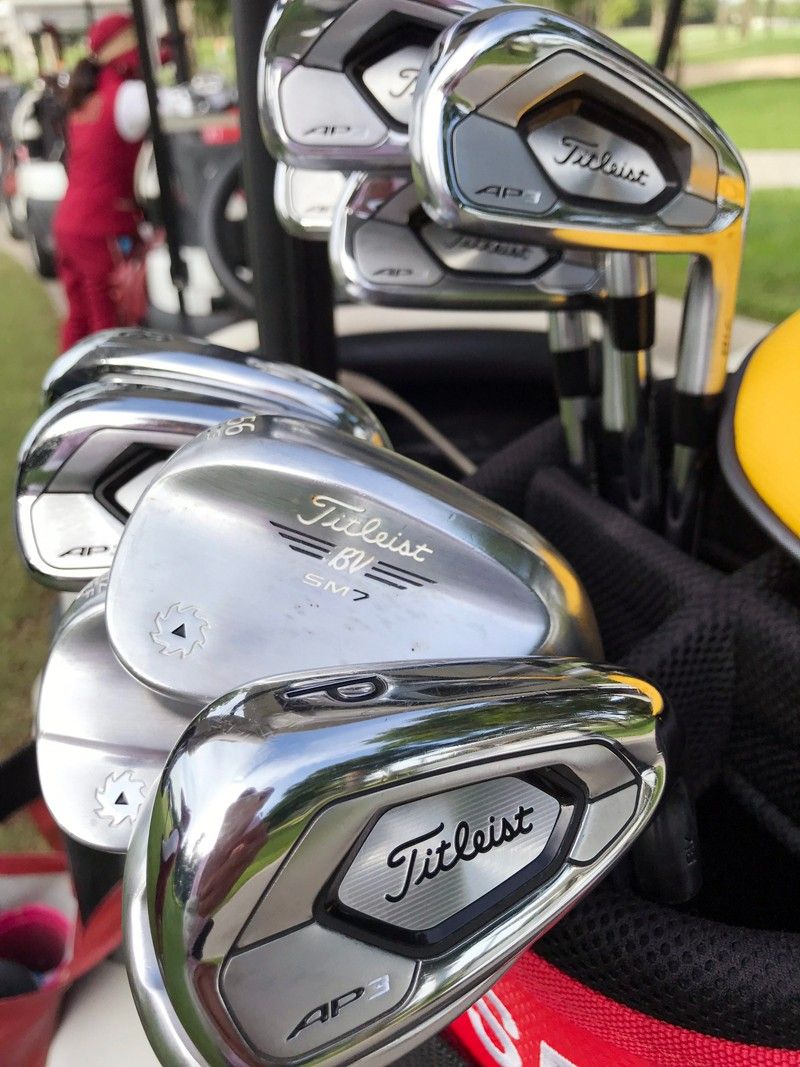 Titleist TS hybrids represent a new standard in hybrid performance.
The club golfers just can't wait to hit
Titleist, the brand of choice of the world's best golfers, launched its latest line for Southeast Asia at the Eastin Thana City Resort in Bangkok, Thailand.
More and more Tour players are using their equipment such as Webb Simpson, Jimmy Walker, Charles Howell III, Patton Kizzire, Byeong-Hun An, Max Homa and Lucas Bjerregaard, which influenced a lot of regular players to do the same.
Born from the Titleist Speed Project, the new Titleist TS hybrids represent a new standard in hybrid performance — combining the explosive speed and distance of TS metalwoods with the advanced technology that has made Titleist the most played hybrids on the PGA Tour.
For dedicated golfers — and Titleist Golf Club R&D engineers — hybrids are considered scoring clubs, not rescue clubs. The new TS2 and TS3 hybrids, benefitting from the innovations of the Titleist Speed Chassis, allow players to replace their long irons with even more speed, launch and precision.
The tremendously forgiving TS2 hybrids maximize performance for players who have a sweeping delivery to the ball — delivering high launch and easy distance. The larger profile is designed for players who prefer the look of a fairway metal.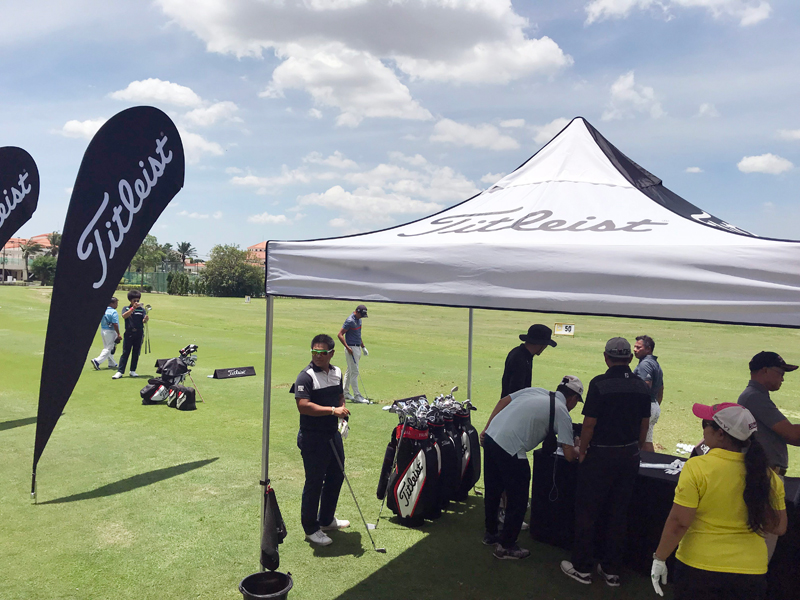 The Philippine delegation: The author with Adrian Flores, Milton Yu, Roel Villa
The fast-launching TS3 hybrids produce outstanding distance and control for players who hit down on the ball — offering mid- launch, precise distance and iron-like control. The compact, square toe shape is designed for players who want more of an iron look.
"Pretty much every golfer we've had test a TS hybrid had the same reaction — these things just go. When it comes to the world of golf clubs, hybrids don't always generate the type of excitement you see with other categories. But with TS hybrids, our R&D team has developed a hybrid that players will start thinking about as their go-to club. A club they just can't wait to hit," said Titleist Golf Club Marketing VP Josh Talge.
For the purists and the shotmakers, the new Titleist 620 CB and MB irons carry on Titleist's legacy of delivering tour-proven shot control and unmatched feel in precise cavity-back and muscle-back forgings.
The new 620 CB and MB designs feature progressive blade lengths, with compact short irons progressing into slightly larger blade lengths at the long end of the set. The profiles of 620 CB and MB have also been matched to make for seamless transitions for the growing number of players with mixed CB and MB sets.
Golfers can now experience the performance of the new clubs by attending Titleist Trial events.
For inquiries, visit https://www.facebook.com/TitleistPH/.
* * *
Follow me on Twitter and Instagram @anthonysuntay.