Get deliciously fit with triathlete Walter Derrig
September 3, 2019 | 12:00am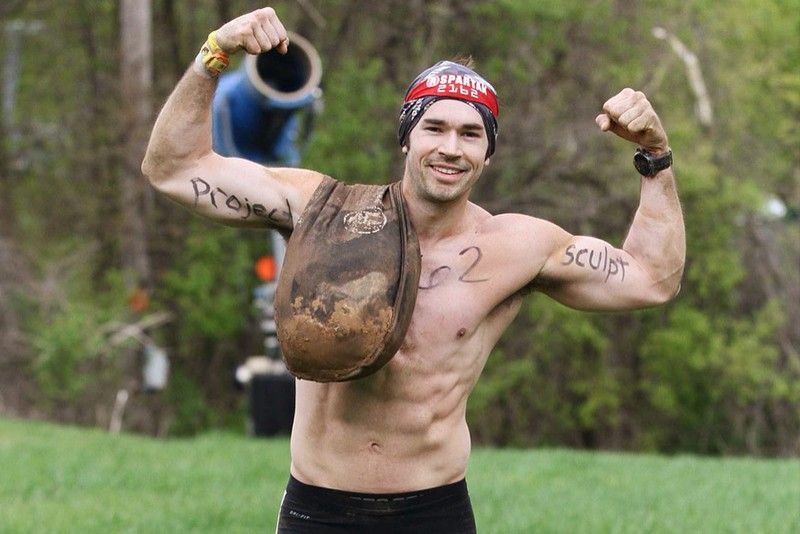 Walter Derrig turns heads both for his good looks and incredible athletic performance. His uncanny resemblance to Thor gained him quite a number of fans in the Philippines but the coach, athlete and model was actually in the country to participate in the Ironman 70.3 triathlon in Cebu.
Apart from modeling, Walter is a spartan and triathlete. He is also the founding coach of the gym Project Sculpt in New Jersey and has his own meal prep business called Get Deliciously Fit. We caught up with him to talk about sports and fitness.
Philippine STAR: How did you get into fitness both as a lifestyle and livelihood?
Walter Derrig: Sports have always been a part of my life for as long as I can remember. It became a lifestyle when I felt the personal growth I gained out of pushing my limits and transforming into who I needed to be to complete each new task or goal.
Which came first, modeling or coaching? How did the transition happen?
Modeling came first at the age of 17 getting scouted by my first agency in NYC. The transition came much later in life, my roommate and now business partner Chris Almazan was a huge influence and mentor in helping and pushing me to make the transition from athlete to coach.
The Philippines has a much lower penetration for gym membership, much lower still for private coaching. How did you convince the de-conditioned or non-gym goers of New Jersey to patronize your gym?
It's all about environment and experience. Our classes are full of energy, high fives, smiles and the same music and sexy lighting you'd expect from your favorite nightclub. We strive to build a community filled with support and positivity. Many people think it takes dropping everything in their life to make that transition but we help people understand it's the small battles that win the war — showing up every day and doing what you can.
You are NASM (National Academy of Sports Medicine) certified. How important is certification and continuing education for you?
NASM gave me an in-depth understanding of how to work with a wide variety of clientele, all the different issues that could arise and how to work around them. Knowing how the entire body is interconnected, how imbalances affect each other and how to reverse them is essential when working to transform bodies. Continued education is vital for me to provide clients with the best possible training at various levels. We all live different lives. It's important as a coach to know how to prescribe what's best for everyone I work with.
Can you give us a brief on your weekly exercise routine?
You can find me in the gym five to six days and on the road pushing on average 30 to 40 miles weekly with an average run of five to eight miles. I keep a strong focus on calisthenics, strength and power, mobility and, of course, recovery. Each discipline contributing its own competitive edge to the sports I compete in (obstacle course racing, triathlon).
Do you always eat clean? What does your daily meal plan look like?
I would say I'm on top of my diet 90 percent of the time having a meal prep company (@getdeliciouslyfit) helps me stay on top of my macros. On average I'm taking in about 4,000 calories a day. However, as an endurance athlete I'm also always in a deficit, allowing me the luxury of indulging more than the average. I do stay away from fast and over processed foods as they can wreak havoc on the body over time.
What type of group classes do you love to teach?
At Project Sculpt, we have a mix of strength training and cardio acceleration. With my sports and hospitality background I like hyped-up, fast-paced fun environments. I also like to choose workouts that provide a certain level of confidence in and out of the gym once completed.
How did you train for the Ironman in Cebu?
My average runs got longer and started including "brick" worksouts, which is a full bike workout followed immediately by a full run workout. During these longer training sessions, I turn off my head phones and check in on myself more. Getting in tune with my mind is just as important as my body. Triathlon is just as much a mental sport as it is physical. It's a constant battle between the voice that says you can't and the voice that says you can. You are the only one who can learn to hit the mute button. My nutrition has become just as important as my training. Loading carbs, salts and increasing water intake to a little over a gallon a day to make sure my body has everything it needs to carry me to the finish.
* * *
Post me a note at [email protected] or [email protected]