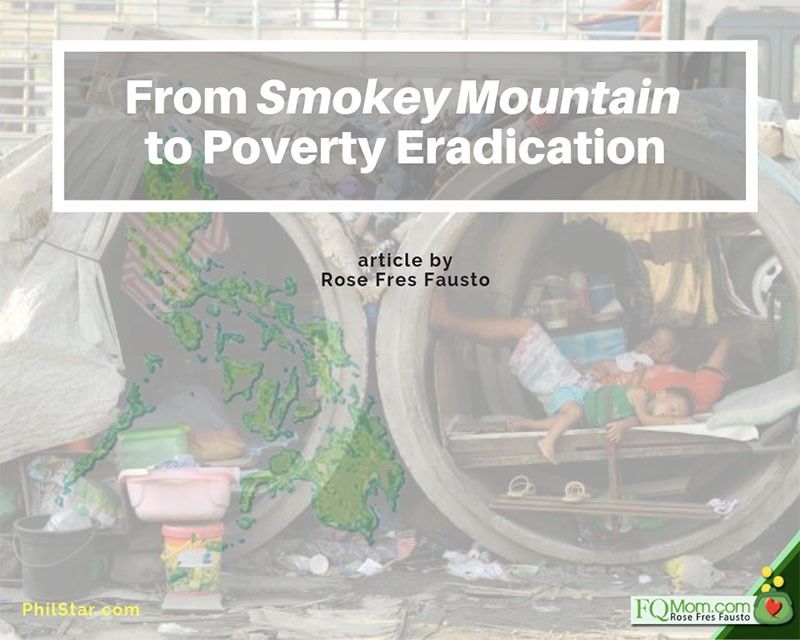 From Smokey Mountain to poverty eradication
Last Saturday, I attended the COL Premium Mid-year Outlook for 2019 entitled "The Long and Winding Road Ahead." It was a well-attended event where the guest speaker was Tony Lambino, the Assistant Secretary of the Department of Finance, specifically handling the Strategy, Economics, and Results Group.
Top photos: The guest speaker Assec. Tony Lambino together with COL Chairman Edward Lee and Marvin Fausto; Below: The author with Marvin Fausto, April Tan, Cathy Yang, Assec. Tony Lambino and his "Bright Boys" from the Department of Finance: Aldrin Advincula, Louie Limkin and Lyonel Tanganco.
I got to know Tony years ago when he was still with Ayala Corporation as head of Public Policy. To those who feel that he looks familiar, it's because as a young boy, Tony Lambino was one of the original members of the singing group created in 1989 by the maestro Ryan Cayabyab called Smokey Mountain, together with Geneva Cruz, Jeffrey Hidalgo and James Coronel.
The original member of Smokey Mountain. Top L-R: Jeffrey Hidalgo, Tony Lambino, James Coronel; Middle: Geneva Cruz
In one of our chats, Tony narrated to me that when his singing group geared to become more active and would demand more time from him travelling around, his mother stepped in and he had to make a choice. He opted to concentrate on his studies. Good for him. He ended up graduating with a degree in A.B. Communications from the Ateneo de Manila University as Cum Laude, an Aquino scholar and one of 1999 Ten Outstanding Students of the Philippines. He would later on earn graduate degrees in Political Communication from the Annenberg University of Pennsylvania and Public Policy from Harvard University's John F. Kennedy School of Government, which he attended as a Fullbright Scholar and Osmeña fellow. His earlier work experiences include being Head of Communications at the International Rice Institute in Los Baños, and Governance Specialist at the World Bank in Washington D.C.
Tony's SONA
After his talk, I told him that he sort of gave his SONA (State of Nation). He talked about the AmbisyonNatin 2040, a program started by the previous administration and is being continued by the present one, primarily geared to eradicate extreme poverty by 2040.
Top photo: Assistant Secretary of Finance Tony Lambino giving the audience details about the AmbisyonNatin 2040 project of the government. Below: Cathy Yang, moderating the Q & A portion.
It's interesting to note that Tony's singing group Smokey Mountain was so named to focus attention on the dire situation of the poorest of the poor among Filipinos, the scavengers of the garbage dump called Smokey Mountain. Today, he is a key figure in eradicating extreme poverty in the country.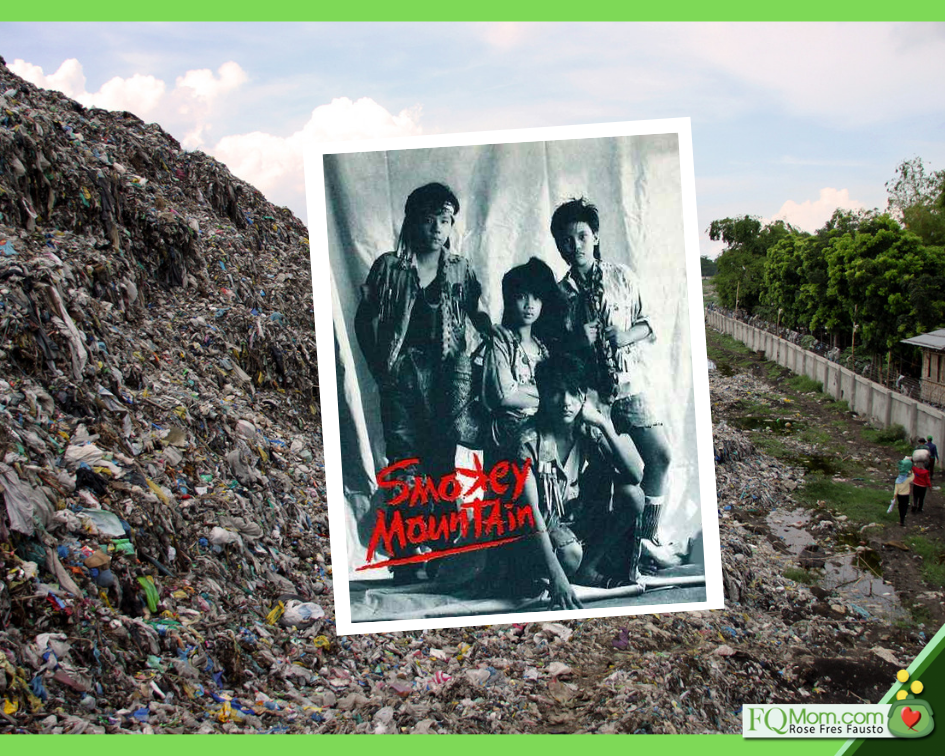 The Smokey Mountain at its peak in the 1980s and 1990s. Inset: The Smokey Mountain singing group members were made to dress up in shabby-looking outfits to bring attention to the state of the dump site.
Here's what I gathered from Tony's report. The current administration targets to lower poverty rate from 21.6% in 2015 to 13% - 15% in 2022. That means lifting 1 million Filipinos every year from poverty and eliminating extreme poverty by 2040.
To achieve the above, infrastructure spending has been speeded up, TRAIN implemented, together with other reforms.
The growth target is to double the economy every 10 years. This means that we have to grow by an average rate of 7.2% p.a. during our demographic window.
Our investment grade rating continues to improve and is now at BBB+ which translates to cheaper loans for us to fund our projects.
In terms of our gross national income (GNI) per capita, we target to graduate from being in the lower middle income to upper middle-income status (per capita GNI of $3,500 - $3,996) by next year, joining the ranks of Thailand and China. Hopefully, within 15 years we will graduate to lower upper income status.
Tax effects
Since January 2018, Filipinos earning below P250,000 per annum – that's 99% of our individual taxpayers - have been exempt from paying taxes. This actually means that they have saved a total of P22,590 in tax payments for the year 2018, based on a sample computation presented. Unfortunately, most of them didn't feel this extra take-home pay due the high inflation experienced in the same period. Now that inflation has been tapering down to 2.7%, we hope that the higher take-home pay brought about by the tax exemption is now being felt by our people.
The next phases of the tax reform will include decrease in corporate income tax rates. We currently have the highest in the ASEAN region at 30%, while Singapore has the lowest at 17%. Our 30% will be lowered to 25% to be more attractive to investors. Sales transaction taxes will also be lowered from the current 0.6% all the way to 0.1%. There is also a move to remove the IPO (Initial Public Offering) tax. I'm sure these reforms will be welcomed by the stock investors.
More than just tax reforms
We can have all the tax reforms but in order to benefit from the tax savings, we also need the right behavior.
Assec. Tony Lambino shared that when he listened to a Focus Group Discussion among BPO employees, this was their sentiment, "Nararamdaman ko na yong increase sa take-home pay ko." Unfortunately, 90% of this increase goes to expenses. How I wish that savings and investments would take a bigger chunk of this. Click What to do with TRAIN windfall? to find out how investing your tax savings could make a big difference in your life. Hopefully, more employees will be convinced to invest this windfall instead of justifying why they still can't save.
Here's one more thing that I'd like to mention. When we compute for the per capita GNI, which is the basis of a country's income classification, we have to remember another factor which is the Gini Coefficient. This is the statistical measure of the distribution of income developed by Italian statistician Corrado Gini in 1912. It gauges the income inequality among a country's citizens. It ranges from zero to one or expressed as percentage (%). The higher the Gini Coefficient or Gini Index, the higher the inequality. Ours in the 40% + range. Those with fairly low income inequalities are below 30%. This is a very important aspect because so many problems stem from gross income inequality. The wider the gap, the less cohesion and unity we have as a country. Gross income inequality makes for fertile ground for conflicts and labor unrest. The big gap makes people desperate and results in the rise of populist leaders. And we can see from history that populist leaders who turn out authoritarian are not good for the country in the long run.
I know solving wealth inequality is a daunting task, but maybe we can do something in our own little way to soften the blow of this problem. Are we saving and investing from our own income, no matter the size of it? Are we teaching the people within our circle of influence to do the same? Because in the end, "It's not how much you earn, but it's how much you save and invest that would matter."
Cheers to high FQ!

*********************************
ANNOUNCEMENTS
1. Join my fun FQwentuhan with Assistant Finance Secretary Tony Lambino on Friday. We will not just talk about money but we will also hear him sing again. And guess who's joining him for a duet?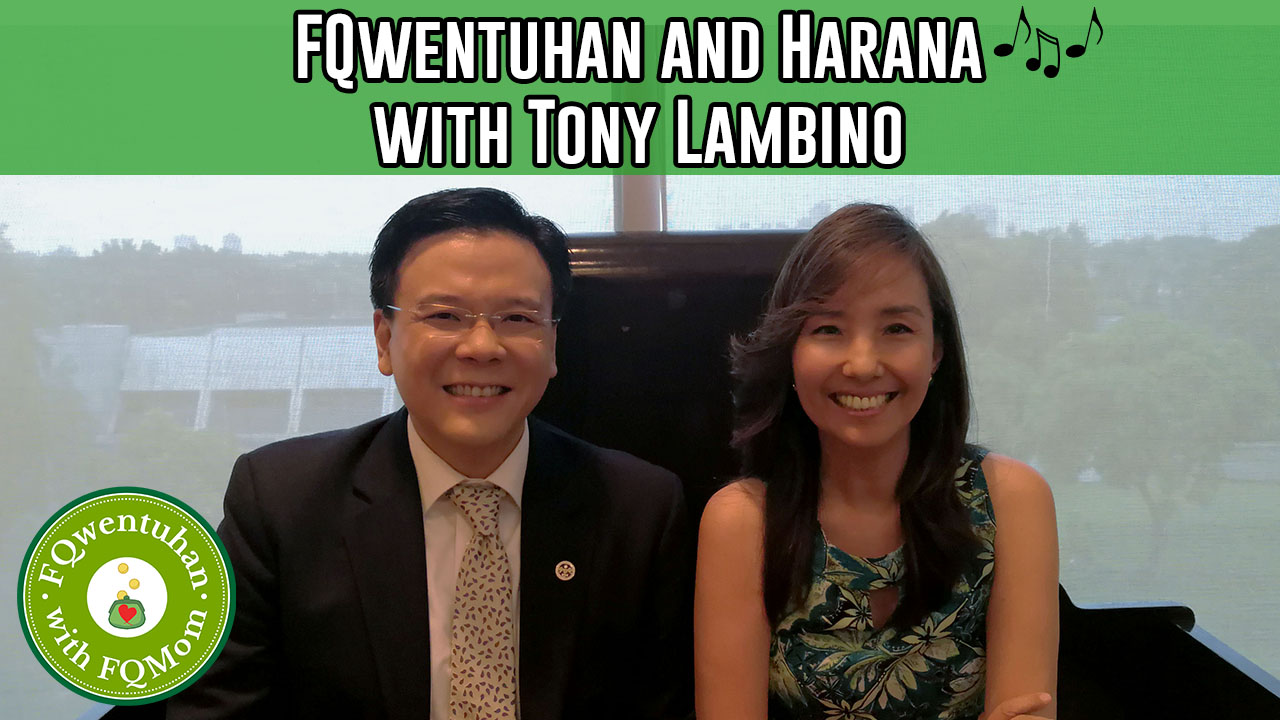 2. Mom and Son Podcast - Season 3 Episode 5 (Mo Money Mo Problems?)
Does having more money really mean having more problems? We tackle and try to debunk the famous belief that suggests accumulating wealth directly leads to having a more difficult life with more problems. We discuss the concept of a psychological wallet and how we can have the proper mindset to welcome wealth in our lives the right way! Join us and stream the episode now!
#MomAndSonPodcast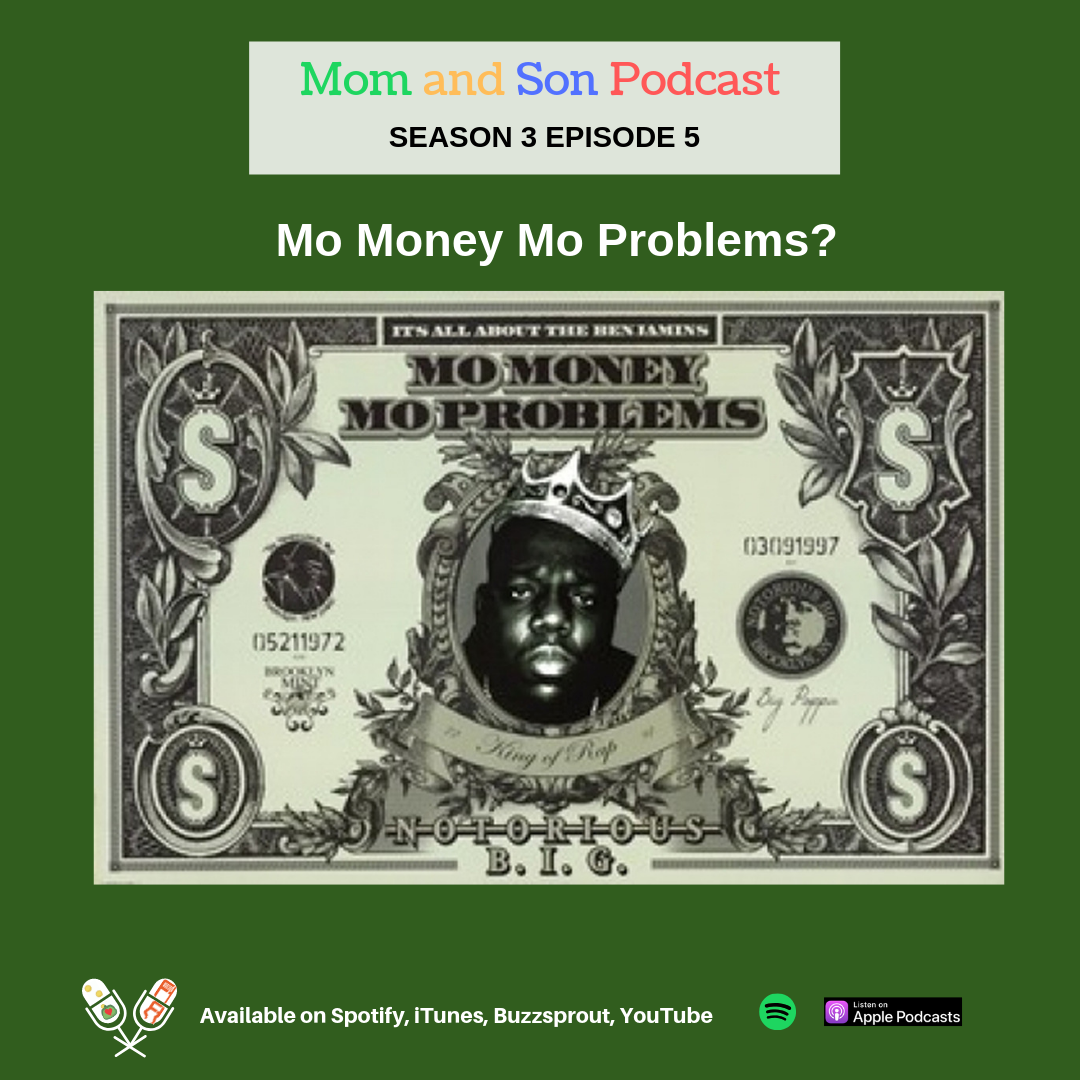 Spotify
https://open.spotify.com/episode/4SmkqsRVfvbw1dJZ7q00Vi?si=wSqLD9-UQm2YBf1VaWce4Q
Buzzsprout
https://www.buzzsprout.com/241447/1456075-mom-and-son-podcast-season-3-episode-5-mo-money-mo-problems
Apple iTunes
https://podcasts.apple.com/ph/podcast/mom-and-son-podcast/id1449688689?mt=2
Google Podcasts
https://podcasts.google.com/?feed=aHR0cHM6Ly9mZWVkcy5idXp6c3Byb3V0LmNvbS8yNDE0NDcucnNz
YouTube
https://www.youtube.com/watch?v=Ba_IhrvTktg
(Also available in Anton Fausto's YouTube channel: https://www.youtube.com/watch?v=ZkzPMWyVeBM&t=123s)
Music by The Notorious B.I.G. - Mo Money Mo Problems
COPYRIGHT INFRINGEMENT NOT INTENDED "Copyright Disclaimer Under Section 107 of the Copyright Act 1976, allowance is made for "fair use" for purposes such as criticism, comment, news reporting, teaching, scholarship, and research. Fair use is a use permitted by copyright statute that might otherwise be infringing. Non-profit, educational or personal use tips the balance in favor of fair use."
3. Thanks to those who already bought the FQ Book, especially to those who took the time out to send me their feedback. Your feedback is food for my soul. To those who have not gotten their copy yet, here's a short preview of "FQ: The nth Intelligence."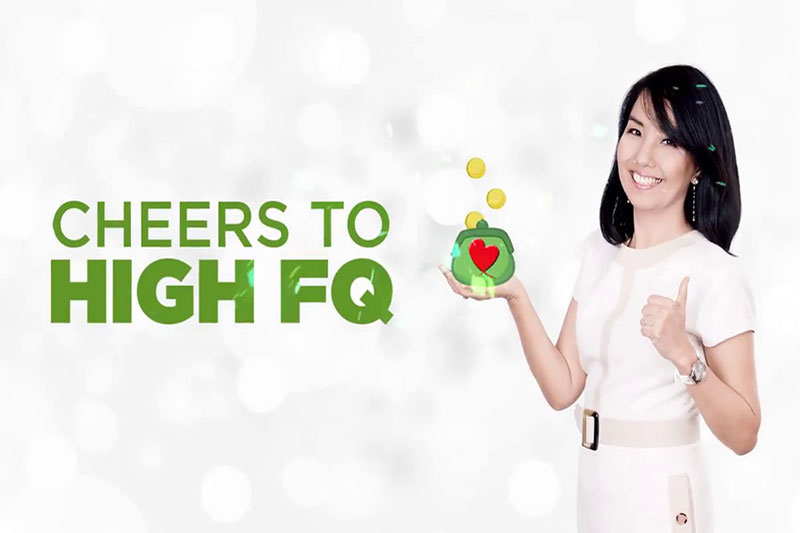 You may now purchase the book in major bookstores, or if you want autographed copies, please go to FQ Mom FB page (click SHOP), or FQMom.com (click BOOKS), or email us at FQMomm@gmail.com
4. Want to know where your FQ stands? Take the FQ Test Challenge now! Click link. http://rebrand.ly/FQTest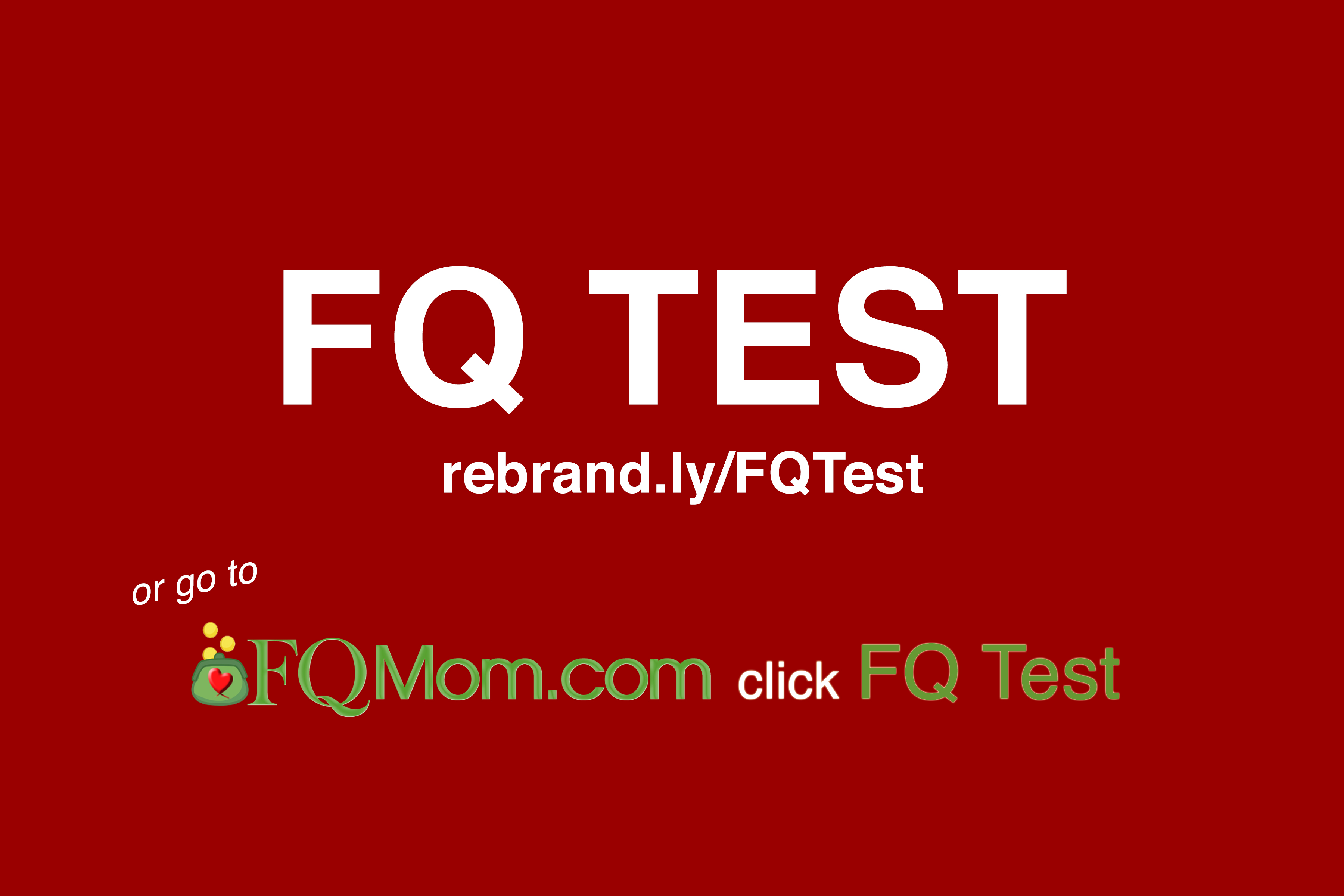 Rose Fres Fausto is a speaker and author of bestselling books "Raising Pinoy Boys" and "The Retelling of The Richest Man in Babylon" (English and Filipino versions). Click this link to read samples – Books of FQ Mom. She is a behavioral economist, a certified Gallup strengths coach and the grand prize winner of the first Sinag Financial Literacy Digital Journalism Awards. Follow her on Facebook&YouTube as FQ Mom, and Twitter&Instagram as theFQMom. Her latest book is "FQ: The nth Intelligence."
ATTRIBUTIONS: Photos fromstraitstimes.com, PNGio.com, Fashion Pulis, COL Financial and COL Premium's FB live stream, compassion.com.au, and cr.napster.commodified and used to help deliver the message of the article.
Article attribution: To watch the COL Premium event, you may watch it via FB live through this link: https://www.facebook.com/colfinancial/videos/vb.114971401972884/531289080943351/?type=3&theater