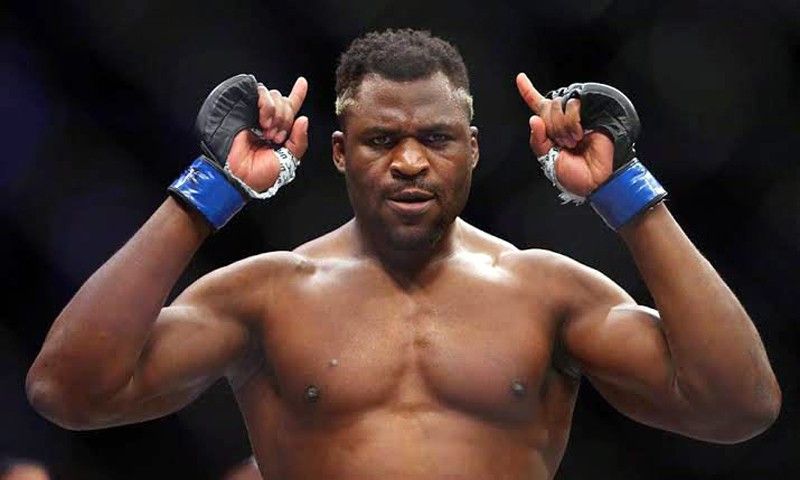 Francis Ngannou owns the highest punching power recorded by the UFC at 129,161 units.
Francis Ngannou: from the ring to the octagon
Mixed Martial Arts (MMA) has grown by leaps and bounds in the last 10 years and more youngsters are now inclined to enter MMA than boxing, which was the premier fighting sport for the longest time.
Francis Ngannou was one of those kids who started in boxing, influenced by his idol heavyweight champion Mike Tyson. He eventually moved to MMA and is now ranked number two by the Ultimate Fighting Championship.
The Cameroonian fighter owns the highest punching power recorded by the UFC at 129,161 units.
Francis hopes to take that power and his two-fight win streak, demolishing both his opponents in the first round, against Junior dos Santos in "UFC Fight Night."
The Philippine STAR: Do you believe that you are the UFC's "fastest improving fighter?"
Francis Ngannou: In the heavyweight division, yes, for sure. In the entire UFC, I don't know.
To date, what would you say has been your most impressive win?
My win over Alistair Overeem.
What are you preparing for against Junior dos Santos?
Everything that I have to do. Everything. I want to be composed. You know, he may have some backup plans.
Your last two fights have seen you eliminate your opponents within the first minute. Is that something you're going to try again?
Maybe, because I am lucky. Because I have some heavy hands.
What was it like fighting against a legend like Cain Velasquez?
It was a great opportunity and it is in the past. What this means for me is that it is just another win. There are a lot of things to look forward to.
Will the sudden change in schedule affect preparations and type of conditioning of both fighters?
No, not at all. Anyway, I was at training camp already and I had five weeks at the time when I found out about the change of schedule.
Who are you rooting for in the Daniel Cormier-Stipe Miocic fight?
I'm not rooting for anyone. Someone's going to win, I don't know who. But if the question is to know who I would like to fight, both of them are very good for me. Daniel is a great fighter and is about to retire. It would be good if I fight him before his retirement. Stipe, we have an undone deal. So we have to finish that. Both are good for me.
* * *
Follow me on twitter and Instagram @anthonysuntay.