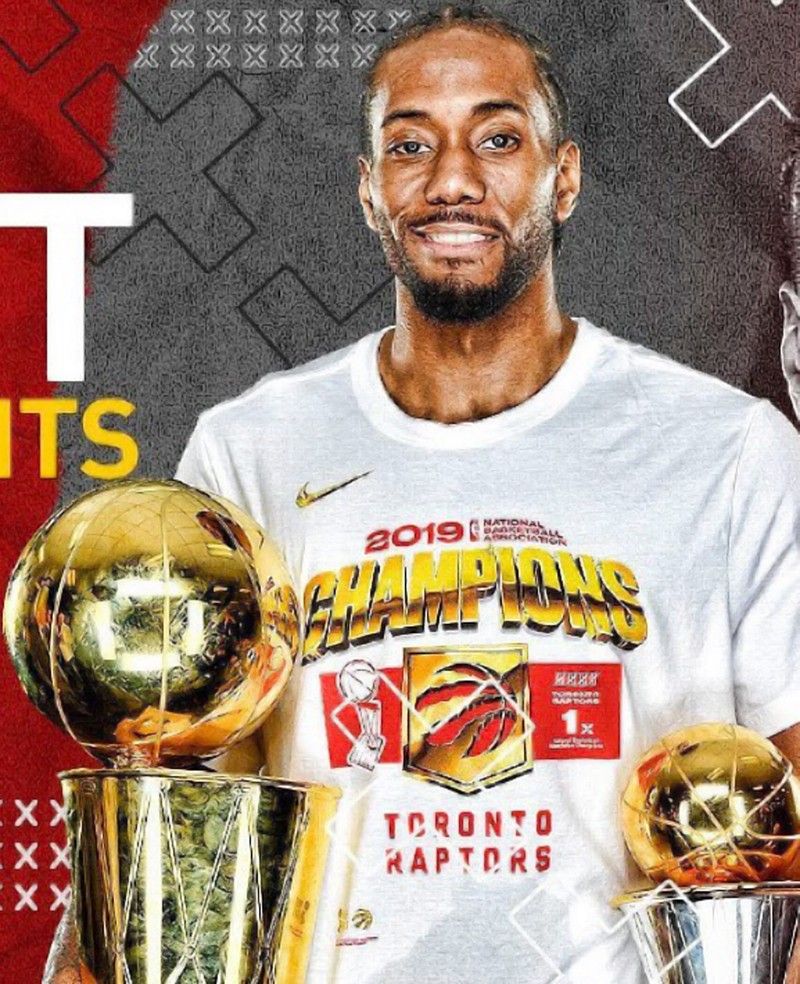 Whenever he is interviewed after a win, Kawhi Leonard always talks about his faith in God and his workout regimen.
2019 NBA Finals MVP Kawhi Leonard wears his faith on his sleeve
Since I was a San Antonio Spurs fan, I found myself rooting for the Toronto Raptors in the recently concluded NBA Finals. The tandem of Kawhi Leonard and Danny Green have played together for eight seasons and won the championship twice (as Spurs in 2014 and now as Raptors). In both situations, they crushed dynasties, Miami Heat and the Golden State Warriors.
While many remain in awe of Kawhi's solid performance, which bagged him the Finals MVP trophy, others quickly point out that this is one NBA superstar who doesn't have any personality. Well, he is clearly not flashy, he hardly talks, he is not active on social media, and there is not much written about his personal life.
His seeming weakness may also be his strength. Remaining private despite his superstar status allows him to focus on his passion — playing basketball. In my humble opinion, the 5 Ps that led him to two NBA championships and two Finals MVP awards are prayer, power, presence, passion and performance.
Whenever he is interviewed after a win, he always talks about his faith in God and his workout regimen. He was quick to admit that in his downtime — where he was injured and played only nine games with the Spurs (before being traded off) — he prayed a lot and trusted that God was in control. He practically wears his faith on his sleeve as he sports a massive cross tattoo on his arm.
"You know, God is good. I prayed every day, ended up getting healthy and now I'm playing basketball. You can see what He does for you," Kawhi said when he was asked how he survived his last year with the Spurs.
He also worked out a lot, a habit he started in college when he would wake up at 5 a.m. to go to the gym. One sports commentator noted that when Kawhi collides with someone, whether offensively or defensively, it's the other man who falls down. In game 2, Kevon Looney of the Warriors bounced off him and suffered a fractured collarbone.
Golden State assistant Ron Adams said, "He's got great physical power. When he goes for a loose ball, it's like, boom. He's there. I would say that LeBron (James) and Kawhi have that."
His overall physical strength — his solid core strength — does not surprise those familiar with his exploits in the weight room. It was reported that Kawhi casually broke an advanced weight-training machine during a routine workout years ago when he was with the Spurs. The gym attendants called the machine "the yo-yo" which is actually like a super squat. Kawhi was doing it with so much ease that the gym staff had to load the machine with more plates. Even some elite athletes find the exercise grueling, but not Kawhi who eventually broke the machine.
This toughness is not only physical. His focus allows him to perform steadily without panic. This demeanor seemed to have permeated the whole team, allowing them to be composed and collected. Draymond Green was quoted saying, "I don't think you're ever going to rattle Kawhi."
"No matter if you're winning or losing or whatever the case might be, he always has that, just that swag, that everything is going to be okay," Toronto forward Pascal Siakam added. "You can always see in his eyes that at any given time he can kind of take over."
Kawhi is, indeed, a man of few words but he is admired for his work ethic, frugality and character. At 19, during his early NBA career, he stayed with his mom because she wanted him to focus on basketball and not worry about where to get meals, laundry and all the other day-to-day things. His wise mom did the right thing. She shielded her son from the pitfalls of being a young, newly wealthy, professional athlete.
Remaining simple and grounded allowed him to just focus on improving his game. His passion, performance, presence, prayer and power inspired and propelled a whole newly-formed team to win a first ever NBA championship for Canada, the country where basketball was invented.
* * *
Post me a note at mylene@goldsgym.com.ph or mylenedayrit@gmail.com.