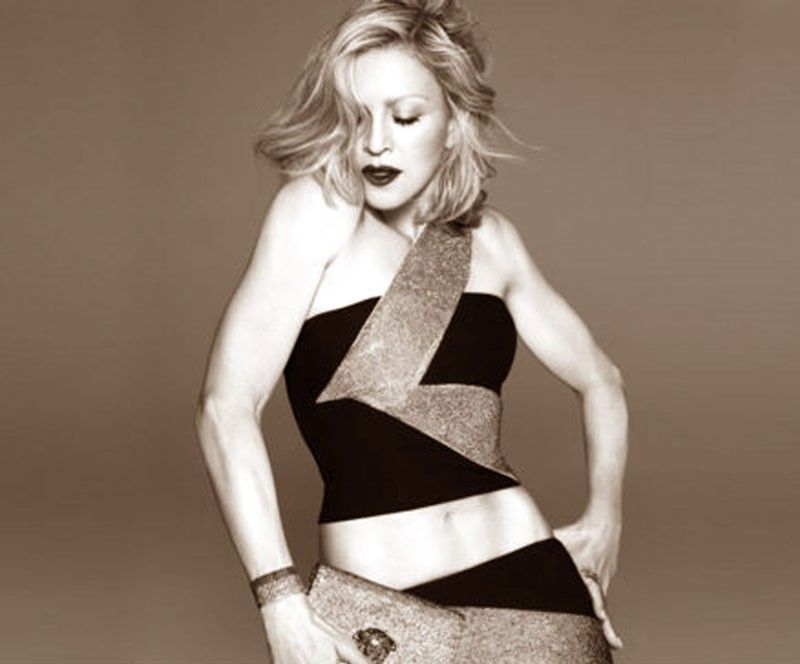 Photos from Muscle & Fitness magazine
We look up to our mothers for inspiration in almost all areas of our lives — our career, our marriage, pregnancies, mothering, cooking, even our spirituality. But rarely do we see them as our fitspirations.
While these celebrity moms (less than half of the list of 20 fittest moms honored by Muscle & Fitness magazine) certainly have their go-to personal trainers and dieticians, we can't overlook the dedication and hard work they put in to look good.
Here are some of the Hollywood mom fitspirations:
Madonna
Madonna is a known fitness fanatic. A trainer even claimed she works out five hours a day. She has a chain of Hard Candy Fitness Gyms, which she opened in 2010 with her manager Guy Oseary, and Mark Mastrov of 24-Hour Fitness fame (he is now co-owner of Crunch and UFC Gym).
Pushing 61, this Material Girl is mom to six, including two adopted children. In the 2019 Billboard Music Awards, Madge displayed her perfectly toned legs. Her enviable physique is said to be the result of regular circuit, interval and resistance training.
Jennifer Lopez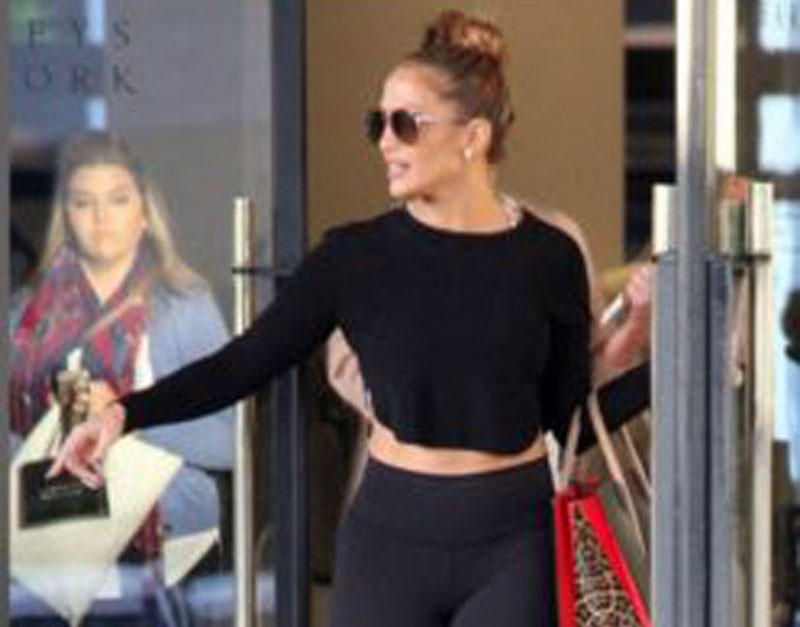 Jennifer Lopez is almost 50 years old but hardly looks like she aged from the first time we saw her. The mother of two, according to Cosmopolitan, never skips a workout early in the morning. She hardly gives in to cravings, she stays away from the sun, she doesn't drink alcohol nor caffeine, doesn't smoke, and she gets at least eight hours of sleep.
She drinks more than eight glasses of water daily, eats a lot of greens, meditates for 20 minutes morning and night, and has two personal trainers. Jennifer has a trainer in New York and another one in LA. "I like the balance that they both give me. They have two totally different approaches. I like switching it up with my body," she told US Weekly.
Gwen Stefani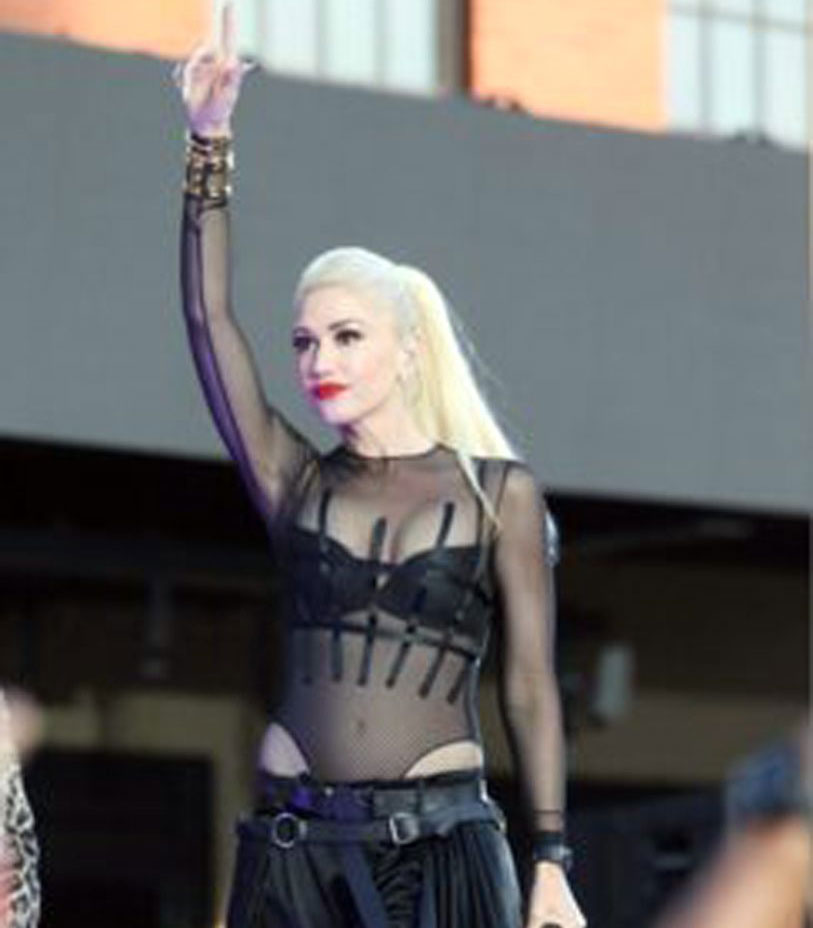 Three kids never stopped Gwen Stefani from having those enviable abs. She told Insider that she tortures herself in the gym to stay in shape. She combines high-intensity weight training, circuit training and full-body cardiovascular exercises. She devotes anywhere from 60 to 75 minutes at least four times a week. Pushing 50, she weighs 55 kg. (121 lbs) and is 170 cm (5'7") tall. Her vegan diet and regular exercise help maintain her svelte 33-23-34 figure.
Jessica Alba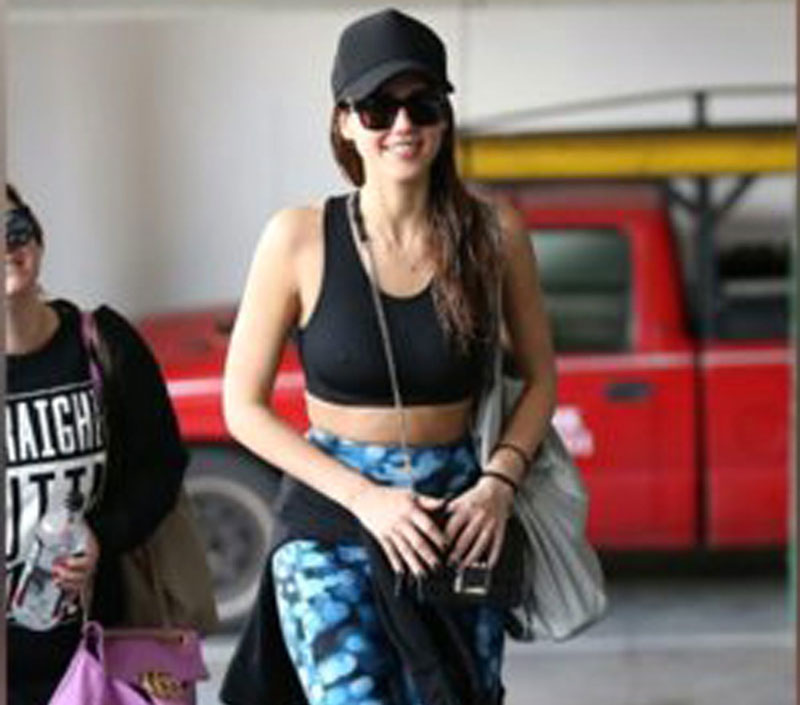 At 38 years old, Jessica Alba is the youngest in the group. Aside from being an actress, this mother of three is the CEO and co-founder of the The Honest Company. The birth of her first child inspired her to create a line of non-toxic household products that are free of harmful chemicals.
Jessica responded to a post of Kate Upton on Instagram about how she struggles with traveling, enjoying the baby and losing the post-pregnancy weight. Her response was featured by www.workingmother.com as a perfect reminder for moms struggling with fitness goals.
"Be easy on yourself. Fitness is a marathon not a sprint and it's more important to focus on you and that sweet baby — the body will get there. The thing I've learned after all three is how fast time flies — soak up this baby time," she said. Despite that, Jessica remains very serious about her fitness. It was even reported that there are times she works out three times a day.
Halle Berry
Turning 53 this year, former Bond-girl Halle Berry has two children. In a Shape magazine feature last year, her personal trainer Peter Lee Thomas said that Halle looks like a 20-something and works out like one.
She confirms that she hardly repeats exercises as her PT mixes up her workouts to challenge her muscles. In an Instagram post she said "#Sofia (her role in John Wick 3) has been my most physically challenging role to date. I have never trained this hard before in my life, and I've become a better person for it. Challenges like this keep us youthful, energized, confident. It helps us realize we can do more than we ever thought."
Zoe Saldana
Almost 41, Zoe Saldana of The Guardians of the Galaxy hardly looks like a mother of three sons. Zoe told Shape magazine, "Between travel, meetings and shoots, schedules are rough for me. I try to work out three times a week, but I don't believe in getting on one machine for 30 minutes."
"I can't workout regularly, so I compensate by eating a lot healthier than I might otherwise. Once you have relatively healthy eating habits, your workout can be playing with your kids, strolling around the neighborhood, playing airplane, or just changing diapers," she added.
* * *
Post me a note at mylene@goldsgym.com.ph or mylenedayrit@gmail.com.