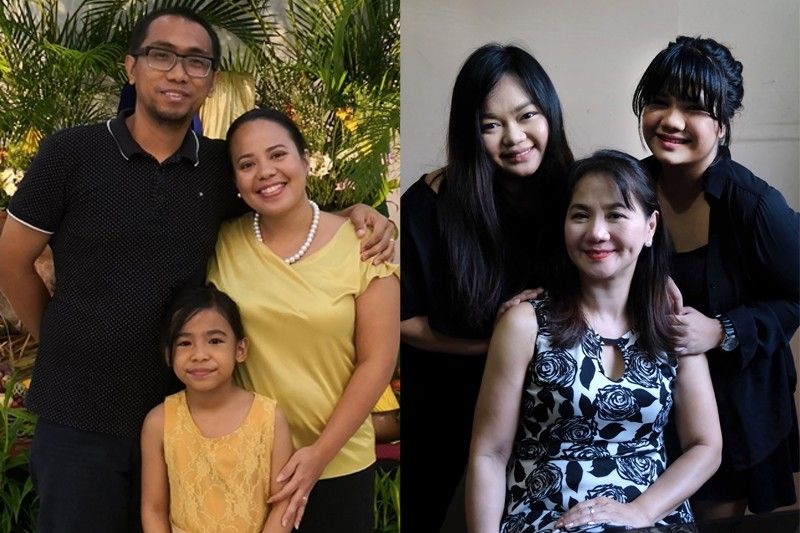 Mommies Tish Martinez-Castillo (left photo) and Maria Chrystia Esguerra del Monte with their families.
When it comes to saving, managing and growing money, moms can!
MANILA, Philippines — Most can attest to moms being the nurturers of families, and providers of affection, love and care. But through the years, they continue to reinvent themselves — breaking stereotypes in society, taking on multifaceted roles, and showing strength amid tenderness.
So when it comes to making and saving money, moms surely can.
In celebration of Mother's Day, meet two moms who have bravely stepped up, brought their A-games, and raised their children while providing for their families.
Mommy Chrys: The wise spender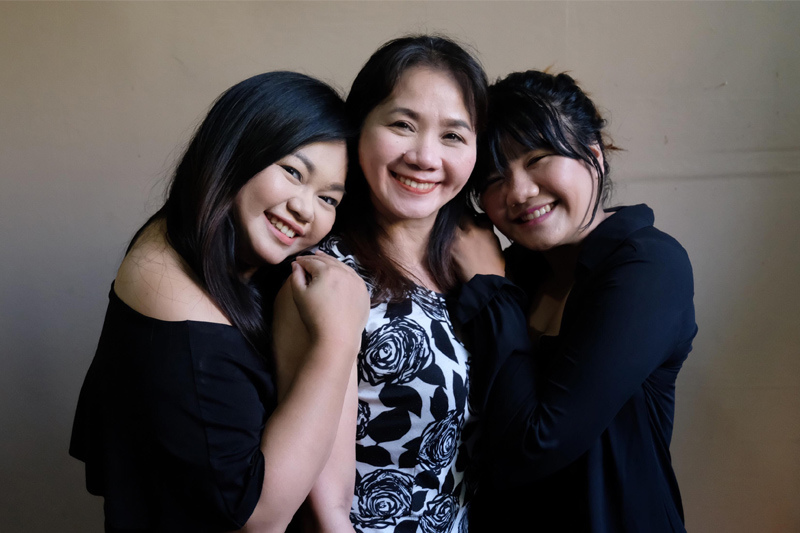 Chrys learned to be a wise spender by minimizing spending in small things that add up, such as shopping or dining out. Photo by Cha Villegas
Imagine separating from your husband at the height of the Asian Financial Crisis — a period that gripped most of East and Southeast Asia in the late 90s — with two very young daughters to raise alone.
Sounds difficult?
Maria Chrystia Esguerra del Monte, now 50, went through all these struggles but managed to come out stronger than ever.
"To say it was difficult, financially and emotionally, is an understatement," Esguerra said, adding that she was left to pay for both her daughters' education alone.
To make matters worse, she also lost her job and struggled to find a new one. When she finally found a new job, she realized she had to perform extraordinarily — and not just stay employed.
"I went from being a secretary to a manager, and eventually, I was leading our company's administrative arm," she said.
All her hard work paid off.
"My eldest graduated from the University of the Philippines and became a journalist, while my youngest followed her dream and is now a full-fledged chef," she proudly said.
With all these under her belt, Esguerra learned to be a wise spender by minimizing spending in small things that add up, such as shopping or dining out.
"We would commute instead of taking the car or a cab. If our destination is near, we would walk. Instead of spending our Sundays in malls, I would instead take them to museums or libraries after mass. We had to forego throwing big parties like debuts, and instead celebrate more modestly," Esguerra said.
A true wise mom, Esguerra also sought passive income sources like baking cookies for sale, putting up a laundry shop, and running a water station, among others.
She also learned to understand the importance of saving early on.
"It's a must to have savings in the family and to absolutely not touch it unless for emergency cases. By saving, I instill discipline to myself and feel secured that there's something in store in times of need," she said.
Mommy Tish: The money manager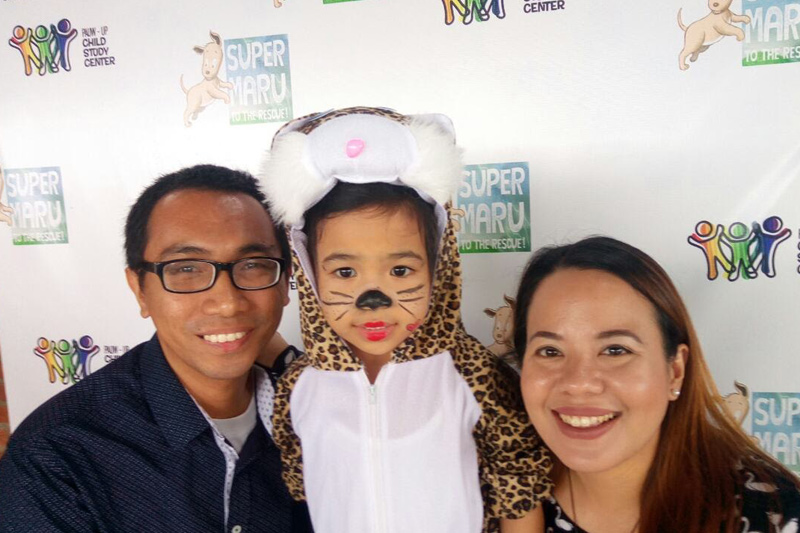 Despite challenges, Tish engages short-term projects on the side for more income. Photo Courtesy of Tish Martinez-Castillo
It's not every day that you get to meet a nontraditional family wherein the mother is the sole provider and the father is the homemaker. In the Castillo household, this is an everyday scene.
This setup, according to mom Tish Martinez-Castillo, comes with its own challenges.
"A lot of Filipinos are still very traditional and sometimes there are cutting remarks about being a woman and a provider that I feel are not fair. It can sometimes be discouraging when people around expect that you will be staying home just because you are a woman," she shared.
She deals with this graciously and informs people that her husband is really the main parent and decision-maker for their seven-year-old daughter, particularly when it comes to school activities.
She also counts on him to keep their household secure, even more today. They are expecting the birth of their second child.
"I depend on my husband to make sure our home life is secure. We both agree that security goes beyond economics — it's having a father who leads and takes care of his family's emotional and spiritual well-being," she said.
It's also about operating as partners. "Even as the main provider, I don't have the last say on everything. I try hard not to impose on how our money is spent because I believe that it's important for these decisions to be made as partners."
Just like every parent provider, Castillo needs to balance her demanding profession as a publicist and her obligation with her family. "I need to plan my days carefully and set limits on how much time I put into work to make sure that I am able to spend time with my family," she said.
Despite these challenges, she still manages to find time for other income-generating, short-term projects on the side — with the end goal of being able to save for her family's future.
"In a world filled with uncertainties, how you spend and save your money is one of the few things you can control. Our family has been through times when we were living paycheck to paycheck and it was very stressful. My husband and I realized that the only way to avoid the stress is to be better money managers," she explained.
"I view saving money as an expression of gratitude. I'm grateful for all the resources I have — that's why it's important to be a good steward of what I have," she ended.
A partner in saving
Independent mothers like Esguerra and Castillo need a financial partner they can trust for all their hard-earned savings. Metrobank supports mothers in their financial endeavors for their families.
With over 900 branches locally and internationally, Metrobank can help moms set up their own bank accounts without hassle or worry. For years, this institution has been the good hands that moms can depend on in every step of their financial journey — from saving, managing, investing and growing their money.
Follow Metrobank on Facebook to get meaningful financial tips.
READ MORE:
50-30-20: The golden rule of managing your finances