Depression is highly treatable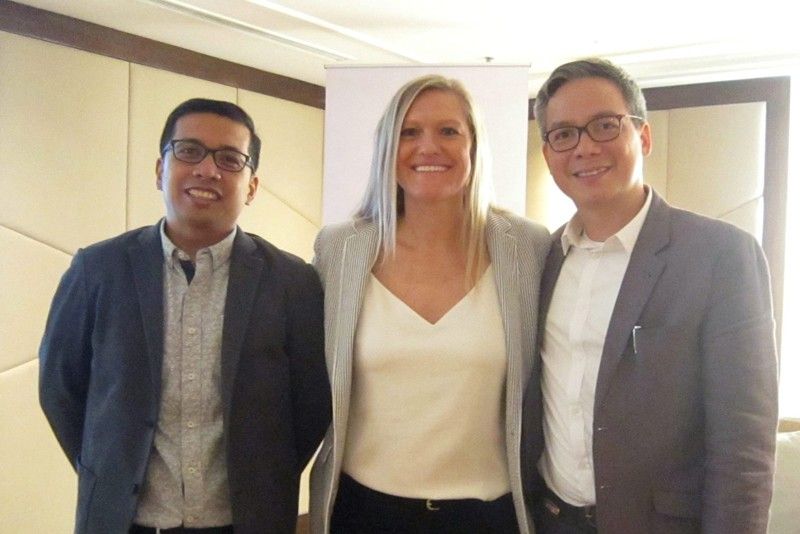 'The stigma on mental health issues has to be de-mystified so people with depression will not feel like they are victims. They should be able to get the help they need.'
MANILA, Philippines — More than 322 million people live with depression worldwide, while more than 264 million people live with anxiety. Nearly half of these individuals live in Southeast Asia and the Western Pacific regions. These were the staggering statistics presented at a recent event held at Discovery Suites Ortigas, organized by Global Medical Technologies (GMT), with Lauren Few, PhD as guest speaker. Dr. Few has more than six years of clinical experience in the treatment of personality disorders, substance use and post-traumatic stress disorder.
"GMT brings into the country advanced medical practices and technologies from more developed countries such as US, Europe, and some parts of Asia," says GMT Group CEO Michael Angelo Genato.The Department of Health reports that one in five Filipino adults has some form of mental illness, topped by schizophrenia, depression and anxiety. Studies showed that 3.3 million Filipinos suffer from depression.
"There is clinical guidance in the use of the term depression and it is validated by the psychiatrist," Dr. Ronnel Matibag, GMT medical director, clarifies. Depression is more than just about feeling sad. Depression lasts for prolonged periods of time and affects a person's physical as well as mental health. It may mean a disruption or even withdrawal from normal daily activities. It can lead to sleep problems as well as loss of appetite, among other symptoms. Research suggests that depression usually results from a combination of recent events (such as a death in the family or loss of a job) as well as other longer-term factors ( such as enduring an abusive relationship or loneliness) rather than just one immediate issue or single event.
The good news is, depression is among the most treatable mental disorders. The important thing to remember is that there is no single way that people recover from depression.
Each one responds differently to the different types of effective treatments that are available. "Genes can affect a person's response to medication," Dr. Few remarked. How often does it happen that a patient is prescribed a certain drug that proves ineffective and this is replaced with another prescription, but only after precious time has passed. The common practice of giving multiple drugs and waiting for patients to respond positively has often resulted in multiple treatment failure.
"A person's genetic makeup makes him special because of the components in his genes, so the response from person to person is not the same," Dr. Matibag explains. "Genetic testing allows us to understand an individual's uniqueness at the molecular level." Genecept Assay is a genetic test that aims to reduce the trial and error in the treatment process and help doctors find the best treatment for their patients based on their genetic makeup.
It is not a blood test, so it is non-invasive. "A simple saliva swab collects the DNA specimen, which is sent to the Genomind laboratories in Pennsylvania," Dr. Few explains. "The results are sent back to the clinician within seven to ten days after the specimen was collected."
The quick turnaround greatly reduces not only the financial but also the emotional toll on the patients suffering from common mental illnesses. This is now available in the Philippines through GMT.
The Philippine Mental Health Law, will provide affordable and accessible mental health services to Filipinos. "Mental health is a growing concern," says Genato who lost a cousin to suicide. "For me, it's the stigma on mental health issues that is really very outdated. It has to be de-mystified so people who are struggling in this kind of predicament will not feel like they are victims. They should be able to speak up and get the help that they need."