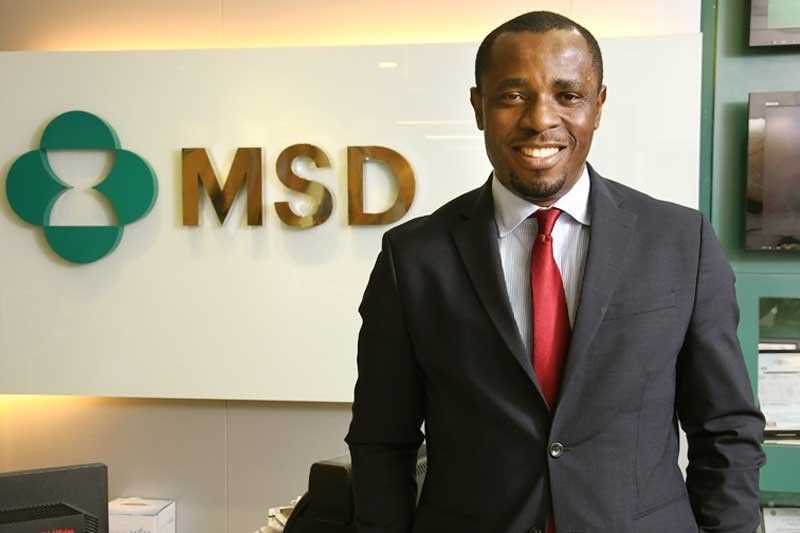 Dr. Chimeremma "Chime" Nnadi is the global director, Global Vaccine Medical Affairs of MSD.
Vaccine Hesitancy Claims Lives
'Regarded as one of the greatest public health inventions of the last two centuries, vaccines are crucial in the war against diseases from birth to adulthood.'
Losing a loved one to something that could have been prevented in the first place is heartbreaking.
The recent outbreak of measles in Metro Manila and in other provinces in Luzon, which has since claimed 203 lives in less than two months since January, is, indeed, alarming simply because very effective measles vaccines have been available for more than 40 years now.
"A measles outbreak is something we shouldn't be hearing about now," laments Dr. Chimeremma "Chime" Nnadi, medical director for Global Vaccine Medical Affairs of MSD. "As a medical practitioner and a parent, hearing about children being sick or dying from vaccine-preventable diseases greatly affects me."
The Department of Health (DOH) cited vaccine hesitancy, which refers to the delay in acceptance or refusal of vaccines despite availability of vaccination services, as one of the factors for the recent measles outbreak.
Moms became hesitant to have their children vaccinated — with vaccines that were long proven to be effective — because of the dengue vaccine controversy. And because of that, innocent lives were lost.
Sadly, vaccine hesitancy not only affects Filipinos but the whole world.
"The World Health Organization (WHO) has ranked vaccine hesitancy as one of the top 10 health threats in the world for 2019," notes Dr. Chime.
Global health care provider MSD recognized this problem many years back.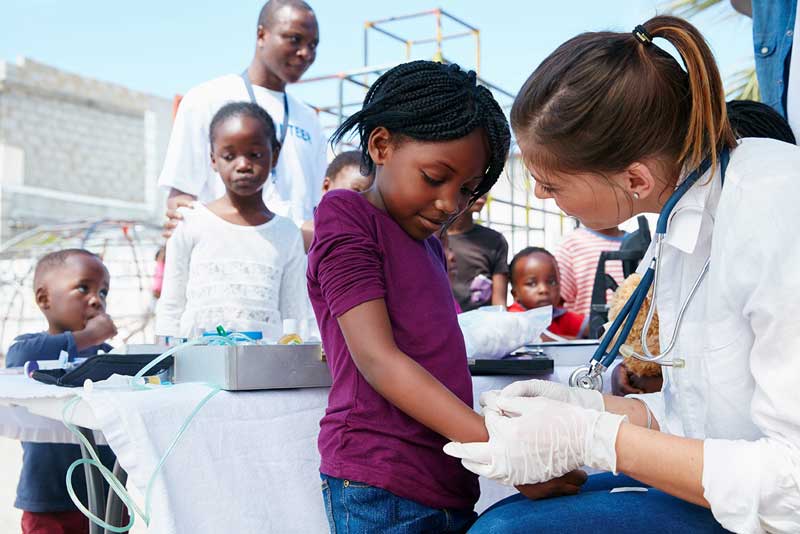 Vaccines save lives: Immunization Week is celebrated around the world from April 24 to 30.
"In 2018, the company set up what we called a cross-functional vaccine confidence team tasked to work with public health organizations across the globe to help promote vaccine acceptance," explains Dr. Chime.
According to Dr. Chime, there are three factors that contribute to vaccine hesitancy: Complacency, Confidence and Convenience.
• Complacency. Young parents are getting more and more complacent that their children won't be inflicted with "rare" diseases like polio and diphtheria anymore.
"They have read about it, heard about it but haven't actually seen a person with polio," Dr. Chime explains.
So why should they get their children a polio vaccine? And that's when complacency becomes an issue.
• Confidence in the safety and effectiveness of vaccines is one of the drivers in the reduction of vaccine uptake. For example, gastroenterologist Andrew Wakefield published a fraudulent paper claiming that there was a link between the MMR vaccine and autism. Since then, people lost confidence in the safety of the MMR and uptake fell, leading to outbreaks of mumps and measles throughout the 2000s.
• Convenience. Even if vaccines are offered for free in public health centers, the lack of affordable transport can be a barrier to vaccination for low-income families. Also, due to the wide range of vaccinations available, the immunization schedule can be quite confusing, especially when there is more than one child requiring vaccination. Parents simply may not know or lose track of which vaccines are required when.
"Solving this problem requires a concerted effort. The government, health institutions, medical providers, pharma companies, even legislators, should come together to help foster vaccine acceptance across the globe," adds Dr. Chime.
Immunization Matters
In a bid to restore public trust and confidence in vaccines and help curb the burden of vaccine-preventable diseases in the country like HPV, measles, influenza and pneumonia, global healthcare provider MSD supports the DOH's immunization program, thereby helping increase immunization coverage among Filipinos.
"Vaccines, if administered properly and at the right time, can help save the lives of a countless number of Filipinos," notes Dr. Chime.
Dr. Chime grew up in a rural area in Nigeria.
"Growing up, I witnessed how poverty, ignorance and poor medical care claimed the lives of my countrymen," he shares. "This fueled my desire to be a doctor."
When he was six, Dr. Chime lost a close friend due to a vaccine-preventable disease.
"Routine immunization offers every child the chance at a healthy life —from infancy into old age," adds Dr. Chime. "Immunization is also a fundamental strategy in achieving other health priorities, from controlling viral hepatitis to curbing antimicrobial resistance and providing a platform for adolescent health and improving antenatal and newborn care."
According to the WHO, vaccines help prevent at least 30 infectious diseases. But worldwide, the challenges still remain.
"Despite early successes, easy access to vaccines remains a challenge in many parts of the world and for many people," notes Dr. Chime.
Globally, an estimated 19.5 million children have still not received the recommended vaccines. And in the Philippines, there is also the problem of dwindling public confidence in the government's program for immunization — despite it being given for free.
"The DOH is doing its best in getting vaccination on track again after that measles outbreak," notes Dr. Chime. "The only way to stop this from happening again is through a mechanism of a resilient immunization system, a system that anticipates the threats before they even occur."
On the Internet alone, anti-vaccine propaganda has outpaced pro-vaccine public health information.
"A lot of information gets spread easily on social media. And they travel deeper. Be more discerning. Beware of fake news," advises Dr. Chime.
World Immunization Week
Immunization Week is celebrated around the world from April 24 to 30. And this year, the main goal is to raise awareness about the critical importance of full immunization throughout life.
"Vaccination is a life course. Regarded as one of the greatest public health inventions of the last two centuries, vaccines are crucial in the war against diseases from birth to adulthood," adds. Dr. Chime.
And yes, vaccines still save lives.