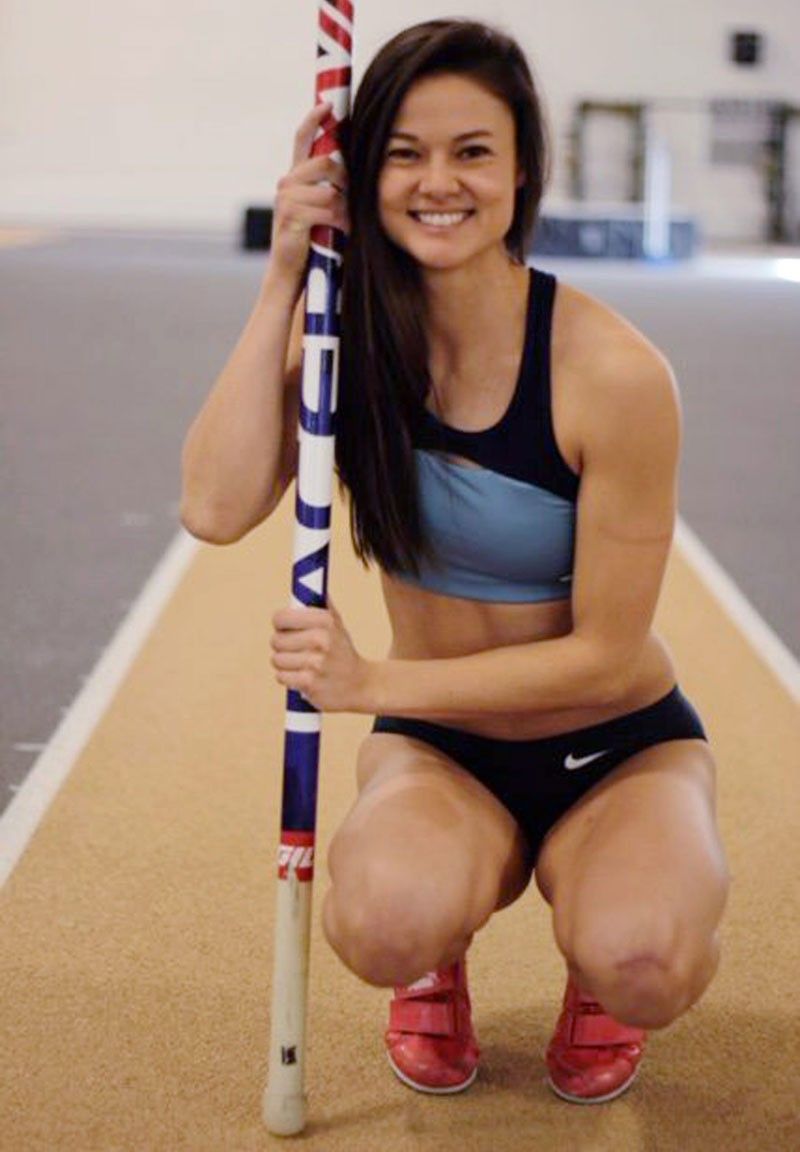 Natalie Uy is the next big thing in athletics
As we cap off Women's Month, it would be good to introduce everyone to the next big thing in the athletics scene — Natalie Uy.
Expectations were very high when PATAFA, the national sports association for athletics, recruited pole-vaulter Natalie to don the national colors last year, eyeing a slambang performance in the Asian Games. But a hitch in her documents prevented her from representing the country, until the recent Ayala Athletics Championships.
There she had a record-breaking performance, setting a new Phl mark of 4.12 meters.
She will soon be a household name in Philippine sports.
The Philippine STAR: How did you start in the sport?
Natalie Uy: I played basketball when I was young. I always missed getting the ball in the basket, so a coach suggested to my mom to put me in track. I started track officially at the age of 13. I started out running and doing multiple events. I excelled mostly in high jump, long jump and hurdles. Not until the age of 17 did I start pole vaulting. A coach named Terry Wasson, from a neighboring school, asked if he could try coaching me in pole vaulting. From there, I excelled and was able to get a scholarship to compete at Eastern Michigan University.
How and when did you decide to represent Team Philippines?
During my junior year in college, I was contacted by the Philippines. I thought that it would be a great idea but the paperwork seemed to be a daunting task. While my papers were getting processed, I continued training. At times it became very frustrating and I even doubted that it would work out at times.
What were your expectations in these Phl Athletics Championships?
My expectations were to beat the record and win gold. I wanted to show the Philippines what I am made of and make a showing at my first competition here.
What were the emotions of finally being able to compete?
My emotions were surreal. It has been such a long process of getting here that it still feels like a dream that I get to compete in my sport here in the Philippines. After my performance, I was on a high. Although it wasn't my best mark, I was so happy that I was able to do what I needed to do coming here.
Was it difficult to adjust to the weather conditions?
It was a little difficult to adjust to the conditions. It is much hotter than what I am used to so I had to be smart and make sure to stay hydrated and stay out of the sun.
What's next for you? What preparations will you be doing for the coming SEA Games?
I will head out to compete in the Nantou International pole vault competition in Taiwan and from there I will head back to Ohio to train with my coach there to prepare for the Asian championships. I will be making some changes to my jump and working hard to make sure I am prepared for the SEA Games.
* * *
Follow me on Twitter and Instagram @anthonysuntay.