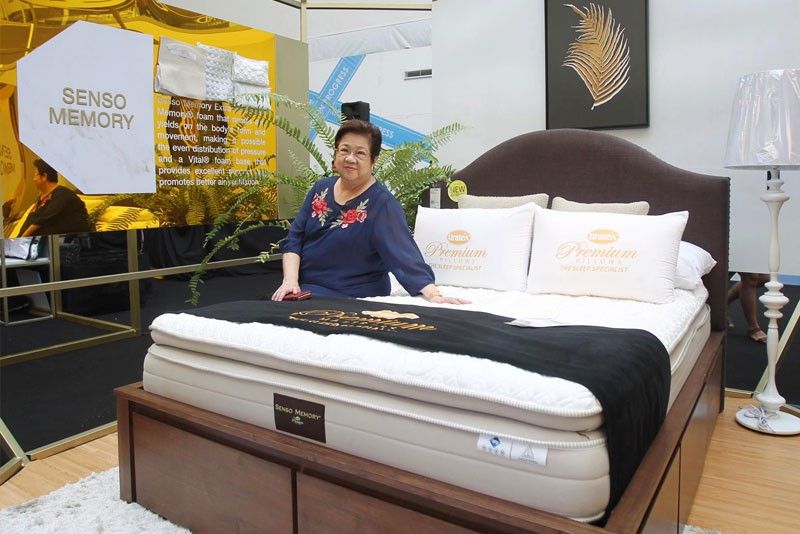 Natividad Cheng, Uratex chairperson and CEO
A good sleep prevents premature cell aging
'Getting restful sleep lessens the risk of diabetes, high blood pressure and obesity.'
MANILA, Philippines — We spend about a third of our life sleeping. It is a prime necessity. Humans can survive longer without food than without sleep. While it might seem that our body shuts off completely when we sleep, in fact, it is during deep sleep when our body does its most important work of repair and recovery. You actually get a lot more from your beauty sleep than you might have imagined.
"Women will do anything to stay looking young, but they often overlook the power of sleep," says Happy Skin founder and CEO Rissa Mananquil-Trillo, who gave a talk on beauty, wellness and the importance of good sleep as part of the activities held at SM Mall of Asia in celebration of World Sleep Day.
While we sleep, collagen, which plays an important role in skin health, is replenished. Collagen is responsible for the hydration and elasticity of the skin. It provides the skin with structure and strength. Its depletion is manifested in visible signs of aging such as wrinkles and sagging skin.
Adults sleep an average of seven to eight hours a day. Sleeping for nine hours or more is not healthy, while sleeping for less than five hours is not good for your health either.
Forty-five percent of the world's population suffer from sleep problems. "It's a global epidemic," says sleep specialist Dr. Keith Aguilera. "Thirty-five percent of people feel they don't get enough sleep."
"Sleep is important," Dr. Aguilera says. "It improves our future physical and mental health. It keeps the brain's wiring and connections healthy and working. It prevents premature cell aging. It washes away toxins that can potentially damage the aging brain. The longer we are awake, the more toxins are generated."
"Driving while sleep-deprived is like driving under the influence of alcohol. A total of 71,000 people per year suffer injuries due to sleep-related accidents while 1,550 die because of sleep-related accidents," Dr. Aguilera says. "But most sleep problems and their consequences are reversible and treatable."
It's good to invest in a good bed and mattress in order to get a good and restful sleep.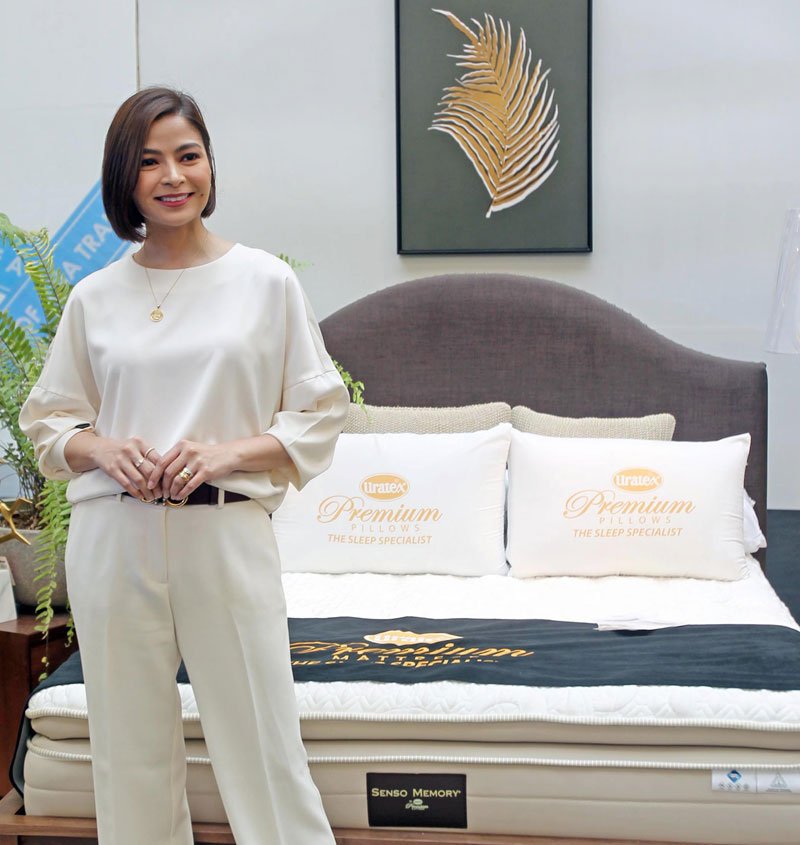 Happy Skin founder Rissa M. Trillo shares the importance of good sleep during the World Sleep Day celebration at SM Mall of Asia.
"When we were starting our home, we decided to invest in things that we would use the most, so we invested in a good bed," Rissa relates. "The quality of sleep is important since it affects our well- being."
"A good night's sleep is key in maintaining overall wellness as it affects almost all aspects of our daily life. It keeps us alert and energized throughout the day. It boosts our immune system, improves concentration, regenerates and repairs cells." Dr. Aguilera adds, "Getting restful sleep lessens the risk of diabetes, high blood pressure and obesity."
In partnership with Our Home, Uratex Premium celebrated World Sleep Day through a series of activities to promote proper sleep for healthy wellbeing.
Part of the event was the launch of Uratex Premium's "Sleep Hive" showcasing collections of Uratex Premium mattresses such as Orthocare, which is made of orthopedic foam materials with Biorytmic Technology that provides firm back support and helps reduce stress as well as improve balance and concentration. The Senso Memory is made of memory foam, which adapts to the body contour and distributes weight to ease pressure points.
Premium Touch suits those who seek the comfort that they find in hotel mattresses. These are made of smart reflex pocket coil springs for undisturbed sleep. Uratex supplies the mattresses of many high-end hotels in the country. "Good foam has bounce," says Uratex chairperson and CEO Natividad Cheng, who together with her late husband, Robert Cheng, started the business in 1968. Uratex is the leading producer of quality foam materials, mattresses and other home products.
"Choose the mattress that fits your lifestyle," says Dr. Aguilera. Consider your body shape and even your sleeping position. It is best to sleep flat on your back. Your pillow should not be too high. Dr. Aguilera shared the 10 commandments of sleep hygiene for adults, as follows:
• Fix a bedtime and an awakening time. If you are in the habit of taking siestas, do not exceed 45 minutes of daytime sleep.
• Avoid excessive alcohol ingestion four hours before bedtime and do not smoke.
• Avoid caffeine six hours before bedtime. This includes coffee, tea, sodas and chocolates.
• Avoid heavy spicy or sugary foods four hours before bedtime.
• A light snack before bedtime is acceptable.
• Exercise regularly but not before bed.
• Use comfortable bedding.
• Find a comfortable temperature setting for sleeping and keep the room well ventilated.
• Block out all distracting noise and eliminate as much light as possible.Reserve the bed for sleep.
• Don't use the bed as an office, workroom or recreation room.