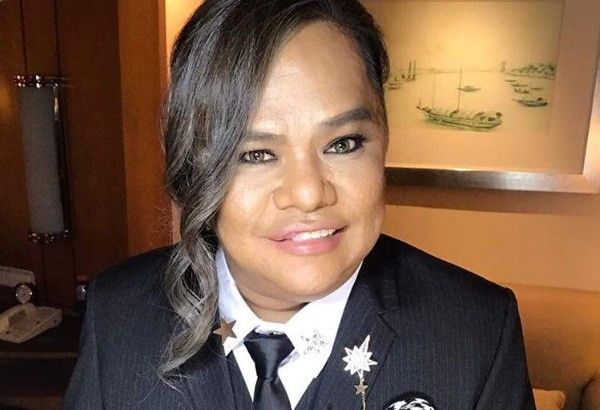 Comedian Chokoleit died at 46 years old due to pulmonary edema and heart attack.
Instagram/Chokoleit
Doctor reminds: Have your breathing difficulty checked
MANILA, Philippines — Before he succumbed to pulmonary edema and heart attack last Saturday, comedian Chokoleit was seen having difficulty in breathing during his last performance in Abra.
For those also having difficulty in breathing or experiencing other symptoms such as irregular heartbeat; pounding in one's chest, neck and ear; and high blood pressure, physician Deborah Ona, Secretary of the Philippine Society of Hypertension, urged one to have oneself checked as soon as possible.
These symptoms, said Ona, are signs of hypertension, which she described as a "walking time bomb."
"Hypertension or high blood pressure is a walking time bomb because most of the patients don't really have symptoms. Some of them develop symptoms and they are in the emergency room already, they have a stroke or heart attack because they don't know what their BP is," Dr. Ona told Philstar.com in a recent interview.
The doctor stressed that there is a direct relationship between high blood pressure and mortality.
"Ang ibig sabihin nito, the higher your blood pressure is, the higher your risk of dying. And this was proven all over through literature," she said.
"So any change that leads to improve BP control is likely to get beneficial. So kung linear equation siya, kung bumaba ang BP niyo, bababa din ang risk niyo," she added.
For the doctor, the need to monitor the person's blood pressure is vital. She advised to use blood pressure automated measurement devices for better blood pressure management.
"The use of automated BP measurement devices has the potential to improve BP management. Because all of us can use it unlike the other mercurial you need a person, dapat dalawa kayo. At saka 'yung taong 'yun na kukuha ng BP mo dapat marunong siya. But now there is a potential to improve BP management because anybody can get their blood pressure," she said.
Among these precision instruments is the Omron Blood Pressure HEM-7120, a portable home BP monitor with features that include detecting irregular heartbeat and a recorder of previous measurements. The monitor works on the oscillometric principle to measure blood pressure and pulse rate.
Related video: