10 Things you might not know about your oral health
February 26, 2019 | 6:17pm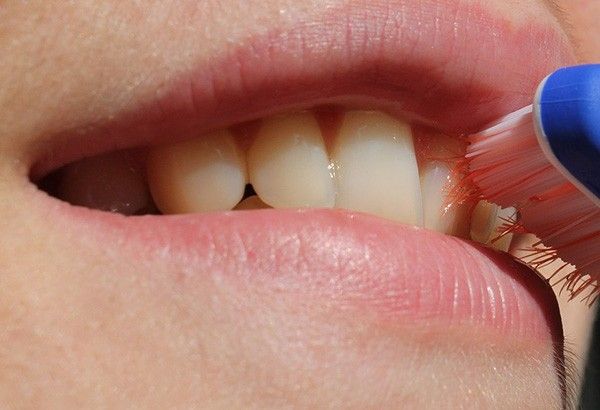 MANILA, Philippines — For a very long time, tooth decay (dental caries) has been the most common childhood disease in the world and in the Philippines.
Its pervasiveness in the country remains to be one of the highest in Southeast Asia.
Dental caries, when left untreated, eventually leads to the inflammation of gums (gingivitis) and other surrounding structures of our teeth (periodontitis). This has all contributed to nine million Filipinos suffering from the lack of or complete absence of teeth.
It has been established by studies that a decline in oral health can severely impact systemic conditions like atherosclerotic disease, pulmonary disease, diabetes, pregnancy, birth weight, osteoporosis, and kidney disease. Yet only two percent of patient visits to public health clinics are of dental nature.
The inadequacy of public education, poverty, and the lack of priority from the government, among others, have led to the persistence of a debilitating condition. The lack of full dental coverage in health insurance is making the Filipinos poorer compared to foreign countries where dental insurance is allocated.
In addition, there are only 117 full-time dentists to cater to the 7.3 million residents of Cebu, Bohol, Negros Oriental, and Siquijor, according to the Department of Health in 2011.
In a time where having the most recent and state-of-the-art mobile phone supersedes that of taking care of your pearly whites, visit your dentists this month and show your appreciation.
You will only have one set of 32 permanent teeth in this lifetime. Your smile is the best accessory you can wear.
1. Some medications can lead to cavities.
A side-effect of taking some drugs for high cholesterol, hypertension, allergies, pain, or cancer is dry mouth. Because there is an absence of saliva flow that naturally cleanses your teeth and mouth, plaque and calculus can accumulate easily. Without the appropriate intervention, this can lead to cavities. Dentists recommend drinking more water, chewing sugar-free gum, avoiding beverages that can cause dryness of the mouth (e.g. coffee, alcohol, and soft drinks), and visiting the dental clinic regularly.
2. The mouth is a window to a disease you might be suffering from.
The paleness and decrease in size of your gums can mean that you already have iron deficiency anemia or pernicious anemia. The increase or change in pigmentation of your gums will tell that you may already have Addison's disease. When left untreated, this can cause hypertension and kidney failure, which will eventually cause death. Bleeding gums can be a sign that you have diabetes or acquired immune deficiency syndrome (AIDS). Loss of jaw bone supporting your teeth can tell you that you may have leukemia. These are just some initial signs and symptoms that the dentists can detect and tell if you have a systemic disease.
3. An electric toothbrush is not better than a regular one.
Studies have shown that the efficiency of electric toothbrushes is the same as that of a regular one. What is more important is the consistency and the duration of the brushing process. Brushing should be done twice per day for two minutes. The force you apply when brushing should also be gentle to avoid damaging your teeth and gums. Brushing should also be done at least an hour after eating or drinking. Furthermore, an overuse of toothpaste will not improve the outcome of your tooth brushing. You only need a pea-size toothpaste on your brush.
4. Retainers are not braces.
By the word itself, retainers are meant to retain the position of the teeth after braces have been taken off and orthodontic treatment had been done. Using retainers without prior orthodontic treatment from a dental specialist can make your condition worse as crooked teeth can lead to food lodgment and cavity formation. Nowadays, buying do-it-yourself braces, using of retainers, and having "pustisos" or dentures made by dental technicians have been rampant. The effects can be deadly and irreversible, as this can lead to infection from communicable diseases. This is also illegal.
5. Only two percent of patient visits to the public health system are dental in nature.
Eight of 10 Filipinos have cavities and nine million are already wearing dentures. Worldwide, the Philippines has one of the highest incidence of this debilitating disease.
Unfortunately, only two percent of patient visits are attributed to dental services. In a study done in Cebu and submitted to the Journal of the Philippine Dental Association, it was found out that the Cebuano family is earning only a combined monthly income of P10, 000 to P29,000 and willing to spend less than P10, 000 only for dental services.
6. Not all dentists are created equal.
Like physicians, dentists also have different specializations. There are six recognized dental specializations by the Professional Regulation Commission (PRC).
Pedodontists take care of your children's teeth; orthodontists restore or fixes your teeth to its correct position; endodontists treat the pulp of the tooth; periodontists treat the gums and surrounding structures of the teeth; and prosthodontists restore the functionality of your teeth by creating jacket crowns, veneers, and implants. Oral and maxillofacial surgeons restore the mouth, face, and other related structures through surgery. Patients should be careful in choosing the correct type of dentist for her or his condition.
7. There are dentists and there are opportunists.
In recent years, there have been reports of illegal practitioners of dentistry. These are people who are shamefully treating other people without a license. Most of these people are dental students who failed to finish dentistry or pass the dentist licensure exam (DLE), dental technicians who make ill-fitting dentures that can cause trauma, infection, or cancer, and online sellers who install DIY braces or dentures. Verify with the Philippine Dental Association (PDA) Cebu Chapter or visit https://online.prc.gov.ph/index.php/Verification to check the identity of the dental personnel.
8. Fluoride in the water of Cebu
In studies done by the School of Dentistry of Southwestern University PHINMA, there are some municipalities in Cebu with high fluoride content in their water. Fluoride is needed by the body to strengthen the teeth. Thus, it is advised to have that visit early in life to have fluoride gel or varnish applied to your teeth. You should check with your local government officials about this.
9. The dentists of Cebu are exceptional.
For two years in a row (2016-2017 and 2017-2018), the Cebu Chapter of the Philippine Dental Association have been awarded as one of only ten, Outstanding Chapter at the national level. This was due to local and international collaborations like the Kanagawa Alliance of Dental Volunteers Overseas (KADVO) of Japan, Tiachung Dental Association of Taiwan, the Municipality of Consolacion, Juanito I. King Foundation, and others.
10. February is dental health month.
Other than valentine's day, February is also that one month in a year you get to give your dentists a little appreciation. — Junhel Dalanon, D.M.D., M.A.T., Ed.D., Ph.D. (cand)