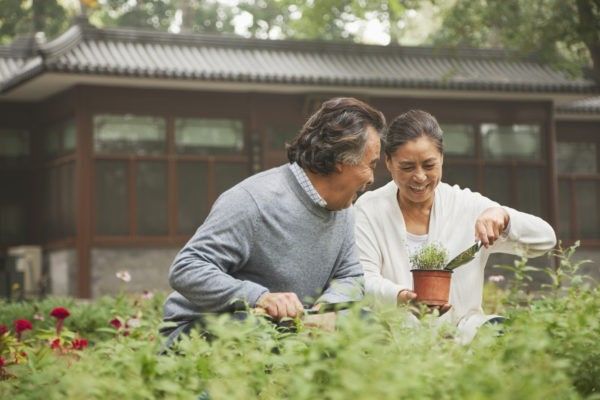 Gardening doubles as an exercise session. As you dig, plant, remove weed or rearrange the lawn, your legs, buttocks, arms, shoulders, neck, back and abdomen will toughen.
Live your life to the fullest with these quick and easy exercises
After they reach age 50, adults lose 10 percent of muscle mass each decade. What helps is the right amount of protein, proper nutrition and active lifestyle, so you can still experience the fun and exciting things that life has to offer.
Let's break all the misconceptions hindering you from discovering life's possibilities. Now that you are living the golden years, you can have all the time and strength to conquer any obstacle that comes your way. Embrace a healthier lifestyle doesn't mean emptying your pockets or swimming in sweat and tears of pain.
Today, exercises can be easy and fun, making you more inspired to get up and take charge of your overall health.
For a delicious and refreshing way to nourish your body as you age, add a glass of BOOSTTM OPTIMUM to your healthy diet. BOOSTTM OPTIMUM helps improve physical performance and nutritional status in as early as six weeks when combined with physical exercise*. This adult nutritional drink has a protein blend of 50 percent whey and 50 percent casein, which support muscle strength.
So get up and give these exercises a try. But don't forget to consult with a healthcare professional first before starting any exercise program.
Do more at home
Did you know that a morning spent gardening could double as an exercise session? As you dig, plant, remove weed or rearrange the lawn, why not add simple squats? This new gardening style will help toughen up legs, buttocks, arms, shoulders, neck, back and abdomen.
If the weather is not cooperating, do not fret because the stairs can save the day.
With a goal in mind, play your favorite upbeat music and climb up and down the stairs. Each careful step establishes the strength on your legs. Doing this simple activity regularly could help strengthen your hip and leg muscles.
Do it with a buddy
Exercising with a friend or two is better when it comes to exercising.
Allot several minutes of your day to socialize and exercise. Invite your friends or your loved ones to share stories or words of encouragement while doing muscle-building exercises such as walking, running, or lifting simple weights.
Remember that social interaction is beneficial for older adults' cognitive health. Hit two birds with one stone as you bring with you a bottle of water and a bunch of stories. Share it with your newfound workout buddies.
Do it anytime, anywhere
Whether you are waiting in line or heading elsewhere, you can always squeeze in a little exercise. If nearby, instead of commuting, wear your comfortable clothes and protective shoes, and walk to your destination.
And as you shop for healthy goodies, try to bend when reaching for grocery items. This extra movement will work more muscles and improve flexibility.
While waiting in line, you may also do light calf stretches. Just find a firm and stable surface, hold onto it before gently and carefully raising yourself up onto your toe. Before you know it, your groceries are packed and ready to go! The simple exercise is not only a good way to pass the time, but will also help you work on your balance and leg muscle strength.
As you head home from the grocery, carry the bags if they are not too heavy. The extra weight will help strengthen your core, shoulders and arms.
Living a quick and healthy lifestyle can be easy, exciting and delicious. So when are you going to seize the day?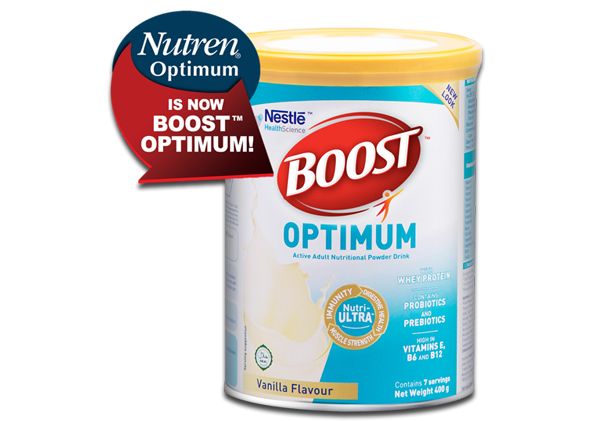 To learn more about BOOSTTM OPTIMUM, visit www.nestlehealthscience.ph/boost/boost-optimum and Nestlé Boost PH on Facebook. BOOSTTM OPTIMUM is available in Mercury Drugstore and other leading drugstores and selected supermarkets.
*Source: The ACTIVNES Study. JAMDA 16 (2015) 439.e9-439.e16.