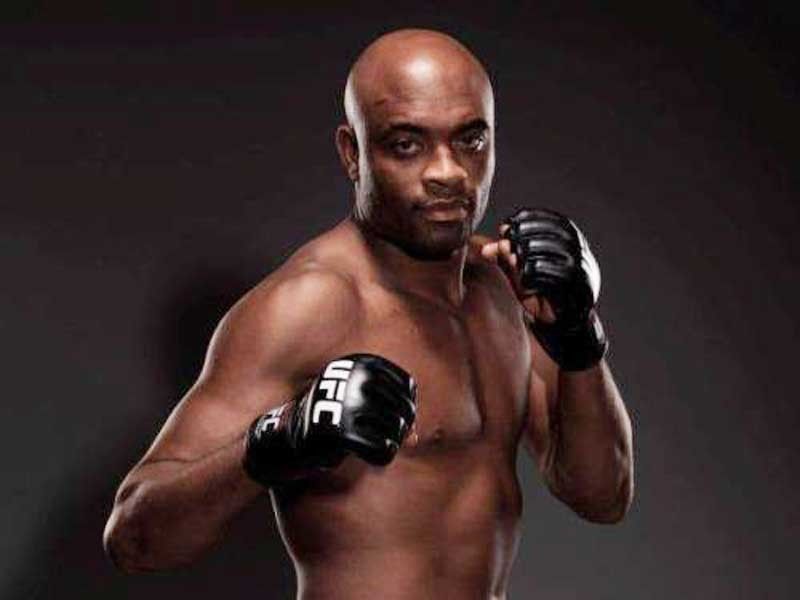 "Yes, I'm proud to say I'm part of a generation who helped to build this sport," says MMA legend Anderson Silva.
Mixed Martial Arts Legend Anderson Silva Returns
Anderson Silva is a legend in the sport of Mixed Martial Arts (MMA), but he continues to compete because he just loves to fight.
He has been away from the Octagon for two years but he doesn't feel it will be a hindrance. He returns to action on Feb. 10 in the UFC 234 card in Australia where he will face Israel Adesanya, who is 15-0 at the moment.
PHILIPPINE STAR: What kind of a challenge does Israel pose?
ANDERSON SILVA: Israel is a very eclectic fighter. He is young, very talented and I respect him a lot. I think he has a great future in the sport. People say we look a lot alike as athletes, but I think we are different... He is not a better version of me. I have three clones at home, and those are my kids... I've been studying Israel as I do with other opponents, and I think it's actually pretty challenging to fight someone like Israel, with his fight style. We will have fun.
"Yes, I'm proud to say I'm part of a generation who helped to build this sport," says MMA legend Anderson Silva.
Fighting is my life. I'm focused on Israel now but I already had conversations with the UFC about continuing fighting after this match. I think you will continue seeing me for a long time. I wish I had 50 lives to do everything I want to accomplish: continue fighting, run my business, do movies, compete in Jiu-jitsu, in boxing. Unfortunately I don't have all these lives, but I'll keep doing what I can to keep being happy. That's all that matters.
You are one of the all-time greats, do you feel you still have more to prove?
Nothing to prove. As I said, I fight because I love to. I train everyday because it makes me happy. I went through everything: I won, I lost, I broke my leg, I failed tests — but how great it would be to come back, win this fight, fight for the title, win that belt, give my interview in the Octagon and "drop the mic"(like Obama, he said).
Now that you are older how has your training and fight camps changed?
You learn how to train better. You need to be smart about recovering your body. So I continue studying Martial Arts, continue studying my opponents, keep training hard, resting, keeping family and friends closer — after all I went through I already know who's with me for the good and bad moments. You just get more experience and you learn from that.
Has MMA changed? It seems the fighters today are so well rounded as compared to before?
Kids are so talented. Yes, I'm proud to say I'm part of a generation who helped to build this sport. I always just tried to become a better version of myself and continue strong in my division. And that's why I do not turn down fights with these young guys. They are the future of the MMA and I try to stay performing in the high level, being able to still put on a good show for the fans.
You've been away from the Octagon for two years, do you think this will impact your performance?
I train everyday. It's not because I didn't fight that I was not training hard. Sometimes my coaches push my workout so hard that I need to remind them that they are not my real opponents (laughs) but they do not care, they keep pushing me to another level. You will all see a more experienced Anderson, but I will always put my heart in my performances.
You talked about a super fight with Conor McGregor, is this something we can look forward to this year?
Yes. I spoke with Dana about this fight. Conor called me out once, and now Dana said: "Come on, Anderson." So, I said: "Come on, Dana" (laughs). Let's make it happen. It's a super fight and very interesting for the fans.
Any message to your Filipino fans?
Thank you all my fans for the support and do not miss my fight in Australia in February. I'm really excited to be back and can't express how thankful I am for all your love and kindness. I hope the UFC brings me to visit you guys soon.
* * *
Follow me on twitter and Instagram @anthonysuntay, and like my Facebook page: Anthony Suntay.