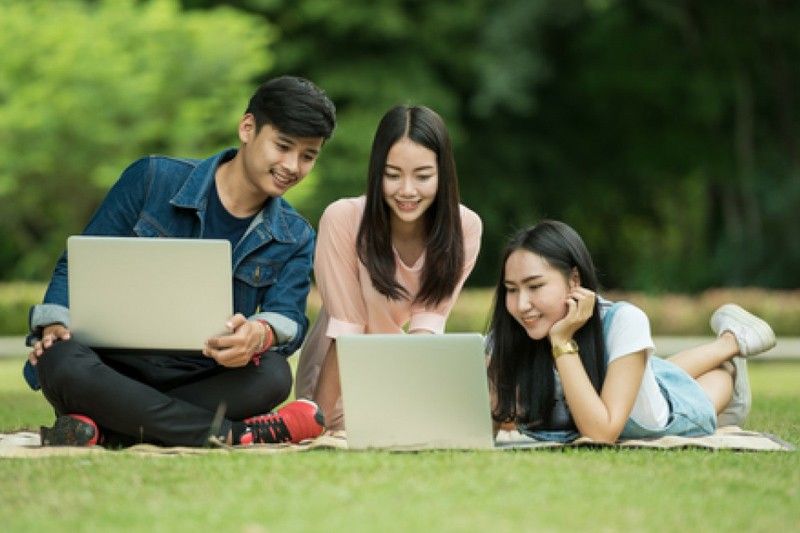 Having an insurance lets you live with peace and less worries knowing that you have a safety net for yourself and your loved ones.
4 reasons why getting an insurance is a life goal at any age
MANILA, Philippines — For some, insurance seems like an unnecessary expense. But having an insurance lets you live with peace and less worries, knowing that you have a safety net for yourself and your loved ones.
One policyholder's story is a testament to the importance of insurance. Manuel Marbella, 60 years old, was enrolled by his late wife more than 10 years ago.
Back then, he "didn't see the need" because he was still "very strong and healthy." Besides, he has never been hospitalized for any ailment. Until out of the blue, he got sick and was diagnosed with leukemia. It was at that point when he appreciated the value of insurance, since it significantly helped him during his hospitalization.
Marbella also shares that he was saved not only from financial distress, but more importantly, from heartaches. His life was transformed and is given more time to spend with his loved ones.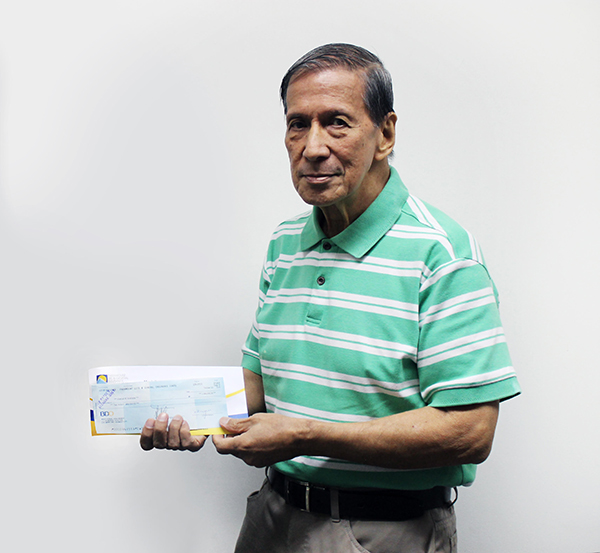 Manuel Marbella's story is a testament to the importance of insurance. Photo Release/Paramount Life & General Insurance Corporation
We can learn a lot from Marbella's story. His wife's decision of thinking ahead and not just what is needed now saved them. Remember that the purpose of insurance is to buffer financial hardships, especially if you are facing the inevitable. Getting an insurance is not only for yourself but for your loved ones.
So for those who still don't see the need for insurance, Marbella says, "I highly recommend that you get one now."
Here are more reasons that will change your heart and mind about insurance.
1. It helps prepare for the worst
If you die due to an accident or illness, insurance allows surviving loved ones to continue on without significantly experiencing the impact of financial loss, especially if a large amount of the household income has always rested on you.
Some insurance policies are designed for income replacement, should you lose the ability to earn.
Other life insurance policies are designed to offer payout of a death benefit to heirs in the event of passing. Some provide liquidity so that a convenient amount will have already been standing by to deal with your final expenses, such as funeral fees and medical fees from hospitalization.
While SSS pension can be a source of funds, there comes a time when it may not offer adequate financing for your retirement needs, even for your dependents. This is what insurance is for. So think about that.
2. It helps ease out financial obligations
For those who have mortgage and loans, insurance benefits/claims can take care of these.
In the event that you are diagnosed with a life-threatening condition, a critical illness insurance assures that you are provided with assistance when you especially need it, like payment in lump sum, for instance. And it comes with daily cash assistance benefit to aid in buying medicine and paying for confinements.
3. It helps keep perspective
Time stops for no one, so it's always good to consider what the overall financial landscape is and what role you still play. More often than not, there are plenty of extenuating circumstances that warrant a continued coverage by your insurance, even if you're into your 50s or even 60s.
But sometimes, pamahiin and procrastination get in the way whenever Filipinos consider getting insurance. The mystical, cultural anxiety that setting aside funds and making preparations for unforeseen circumstances only invite them all the more, is probably more damaging for propping up a contingency plan than anything else.
Whether on your way to retirement, or if already a retiree (and still working or not), a good insurance plan with an equally good amount of coverage is the soundest way to go.
4. It helps open up possibilities
For retirees or those on the road to retirement, insurance enables you to do the things you've always wanted to do earlier in life, without the guilt and pressure. This is especially true if your children have managed to become financially independent themselves.
Do you want to explore more local wonders or traverse the seas to experience cultures abroad? You are ripe for these new adventures. Are you looking for new hobbies to make your routine more meaningful in lieu of work and business responsibilities? Absolutely. Having financial protection leads to more fruitful golden years.
All in all, getting insurance is the responsible thing to do, if one truly values their life and their future, as well as those of their loved ones'.
For Manuel Marabella, it was Paramount Life & General Insurance's Direct Marketing product that assisted him all throughout, and they're more than ready to do the same for you.
Visit www.paramountdirect.com to learn more. Moving Forward, Paramount Life & General Insurance Corporation.