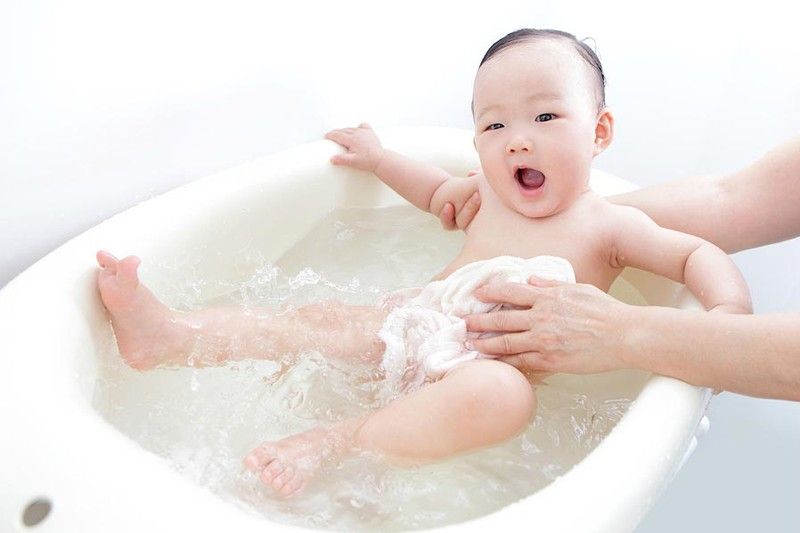 Skin keeps in moisture and keeps out harmful elements. For infants, the skin layer is thinner so it requires careful and proper protection. Know how in this article.
Even babies can have skin issues! Here's how moms can prevent it
MANILA, Philippines — The skin functions as a protective layer. It keeps in moisture and keeps out harmful elements. For infants, the skin layer is thinner. After babies are born, their skin, while said to be already comparable to adults', still has to develop so that it can adapt to the environment outside of the womb.
This will take the first few years of life to happen.
In a lot of ways, baby's skin is different, and there's no way regimens—like the trendy multi-step Korean skin care routine, for example—are a 100-percent applicable to infants. When it comes to baby skin care, less is more.
If you want to preserve baby's supple skin, here are some of the most common baby skin issues and how to prevent them.
Diaper rash
The diaper area is one of the areas that moms should watch out for when taking care of baby's skin. This area is most prone rash, due to alterations in pH levels, hydration, and exposure to bodily wastes, which babies have no control over.
Apply petroleum jelly and petroleum-based ointments on the top sheet of diapers. It provides another protective layer on baby's skin, making clean up more efficient, because it prevents residues from waste from collecting and posing as potential irritants.
Use of mild, disposable infant wipes is also encouraged, especially since modern ones now consist of gentler material soaked in special lotions.
Dryness, redness, irritation
Since baby's skin is thinner, it's also less able to hold in moisture, making it more prone to dryness and irritation.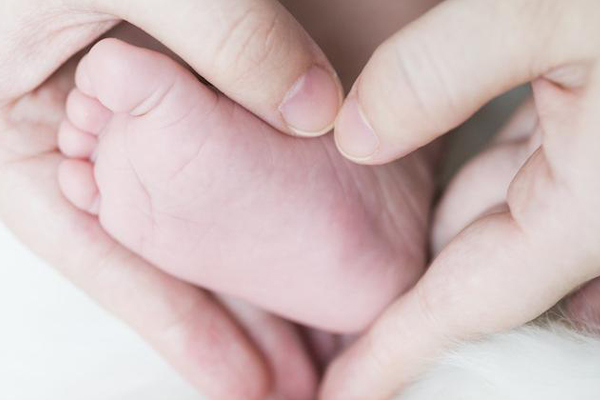 In a lot of ways, baby's skin is different, which means a normal adult skin regimen does not apply to them. When it comes to baby skin care, less is more.
Traditional use of water with regular soap and wash cloth may tend to be harsh over time. It is also in ineffective way of washing baby's precious skin. Repeated washing using this method will thin the skin layer, causing loss of moisture. This usually leads to more dryness, redness and irritation.
That is why water used with milder and more skin-compatible cleansers are recommended, since regular soaps and cleansers meant for adults can be too aggressive for baby's skin.
Indeed, moisture is king when it comes to infant skin care. It's the key to keeping your baby's skin supple and soft to touch. This entails getting into a regimen of moisturizing products that effectively keep baby's skin in top condition.
Heat or sweat rash
Technically known as Miliariarubra, heat or sweat rash is a skin condition common among infants as a result of prolonged exposure to heat, humidity and sweat.
This happens because sweat is trapped under the skin and cannot evaporate naturally. Babies are more prone to clogged sweat glands because they don't have fully-developed skin yet.
To address this, make sure that the room baby sleeps in is cool and well-ventilated—set up a fan, or better yet, air conditioning, so that the little one is more comfortable. The rash usually occurs on areas where the baby is clothed, so make sure not to overbundle or overdress.
Another thing to consider is using loose clothing made of lightweight cotton since this kind of fabric breathes.
Sunburn
This red and painful skin reaction is a result of exposure to the sun's heat and UV rays.
While some recommend sunning the baby in the early morning to stimulate Vitamin D production—which prevents rickets, asthma and other possible future illnesses—it is also good to be cautious.
Because baby's skin is weaker compared to adults', it is only natural that moms take greater care when it comes to exposing them to sunlight.
Make sure to keep baby indoors during the day. You should also watch out for placement of mats, cribs or hammocks, checking if they are not under direct sunlight coming from open doors or windows, since obviously they can't move away on their own.
When outside, always stay under the shade. And baby should, again, be wearing light and loose cotton clothes—a hat can be a welcome addition, too.
When sunning the baby, it's okay to use sunscreen—but test it first and take note to use only a small amount.
Superior care and moisture
Taking care of baby, especially baby's skin can be tough for moms. That is why having Baby Dove as a part of the overall equation of care can be essential in mommy and baby's beautiful journey.
Baby Dove has a range of baby products that is more than just gentle, but also helps moisturize your baby's skin. From baby body wash to baby lotions, the Baby Dove Rich Moisture range goes beyond mildness to help keep your little one's skin, hair and scalp healthy. For the little ones with sensitive skin, pick the Baby Dove Sensitive Moisture range as it helps minimize skin allergies. This range of products are dermatologist and pediatrician-tested, hypoallergenic, and made with no parabens, no phthalates, and no added colorants.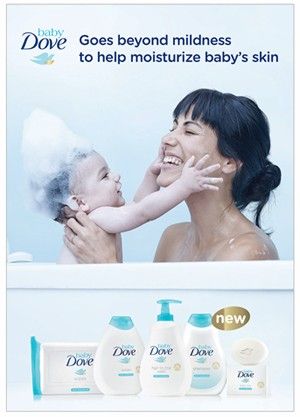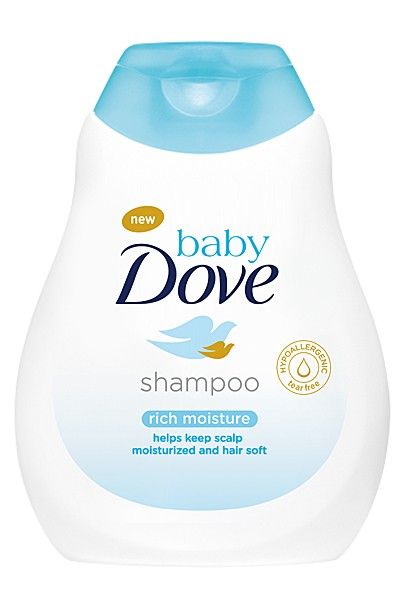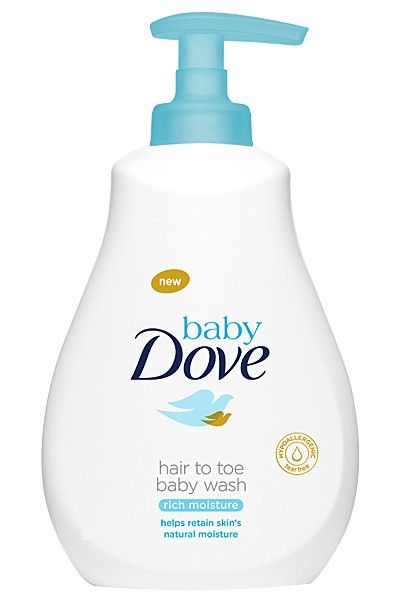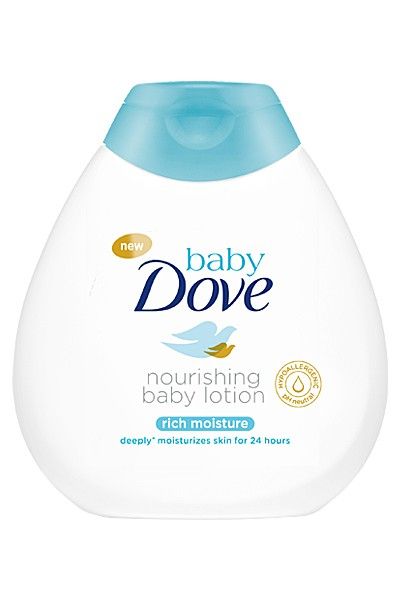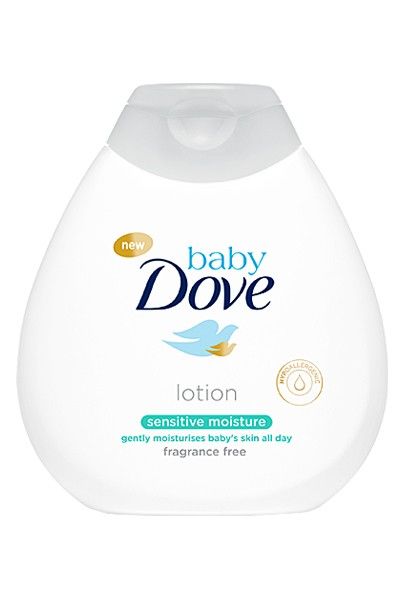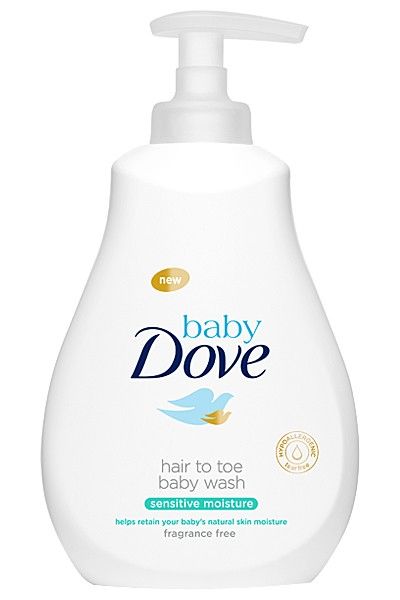 <
>
You've got a lot on your back—Baby Dove knows this, that's why it's here to help and let you rest easy. There's no right or wrong way when it comes to parenting—only the best way that's yours.
And with Baby Dove, you can always trust your way.
For more information on the best skin care Baby Dove can offer, visit this link.