Bianca Pagdanganan on returning her prize money and turning pro
January 15, 2019 | 12:00am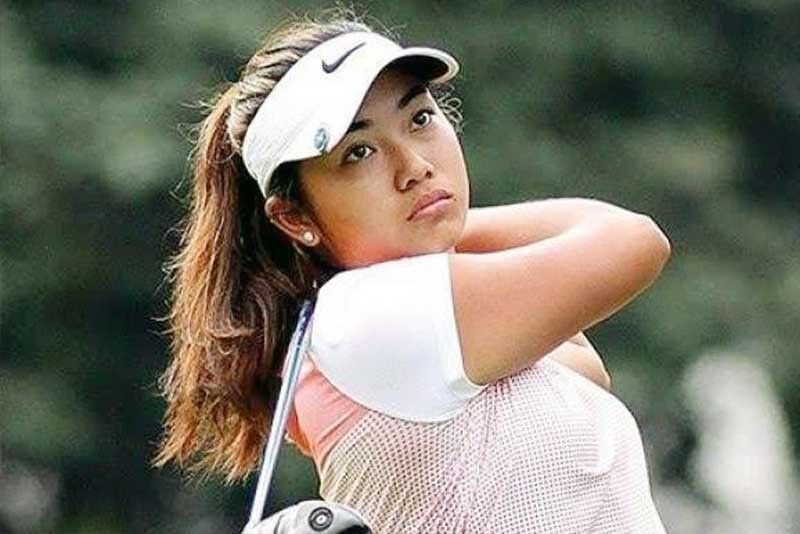 Philippine golf has never looked this bright, with numerous young talents looking not to just showcase their skills on local shores, but are excited to take over internationally as well.
Bianca Pagdanganan is one of our prized jewels, having won a gold medal in the team event and a bronze in the individual category of the last Asian Games in Jakarta. She is fresh from winning the National Doubles Tournament last month and she was in the running for the title in last week's National Amateur event.
A lot of eyebrows were raised when Bianca, together with her teammates in Indonesia, had to give up their monetary incentives amounting to millions of pesos, because the sport of golf has not adopted the open status unlike basketball and football. So to continue to enjoy her college scholarship in the United States and to represent the country in other competitions, they had to decline the financial bonus.
It was nothing to Bianca because all she really wants at the moment is to bring glory to the country.
Philippine STAR: How has winning the Asian Games gold medal changed your life?
Bianca Pagdanganan: It gives me so much happiness. It's such an honor to be able to represent the country at the biggest stage, the Asian Games, and be able to compete with really amazing golfers, winning, and bringing home the gold medal. It's very heartwarming and it just makes me proud to be a Filipino — just knowing the whole Philippines is supporting us. It's good that we're putting golf in the limelight. So hopefully, we get to inspire younger girls and boys to play the sport.
Looking back, heading to the final day, you guys were down by a lot. What were you thinking that time?
Being down by nine strokes going on to the last day, it's a lot but really not impossible. Anything can happen in golf — it's a crazy sport. Sure enough, we were able to get it back and just win the whole thing.
How difficult was it for you and the team to give up the money that you guys rightfully deserved?
It was really, for me, never about the money. Growing up, representing the country was really my biggest dream and goal. So I felt great to be able to do that.
Would you say the perfect formula to be able to make it to the LPGA Tour is the path you are taking — going to the US and getting a college scholarship?
Yes, because in college golf you are exposed to the top amateurs in the world and they're the same people you're going to run into when you decide to turn pro. So I guess it's just the experience that you gain in college golf and just the exposure that you have with those other great golfers who you can also learn from.
You seem to have your parents with you whenever you compete. Is that support group crucial to your success? Does it add pressure because you want to do well for them?
Yes, it definitely makes me happy, especially since my dad introduced me to the sport and I know he's very proud when he sees me play. The support can be very overwhelming, but it's also amazing because you know that you have a group of people behind you who will still support you despite the result.
Pressure? I actually enjoy it. I like the adrenalin that I get when I feel the pressure and I would say it probably does help me play better. I just shrug it off sometimes and just remind myself that golf is really a mental game. So it's always going to be there. You just have to get used to it.
What's in store for 2019?
I have one last semester in college left. Hopefully, I'll go to Q-school for the LPGA Tour after I graduate, and then play the Sea Games, hopefully win it again like in the Asian Games. Fingers crossed. (Smiles)
* * *
Follow me on Twitter and Instagram @anthonysuntay, and like my Facebook page: Anthony Suntay.