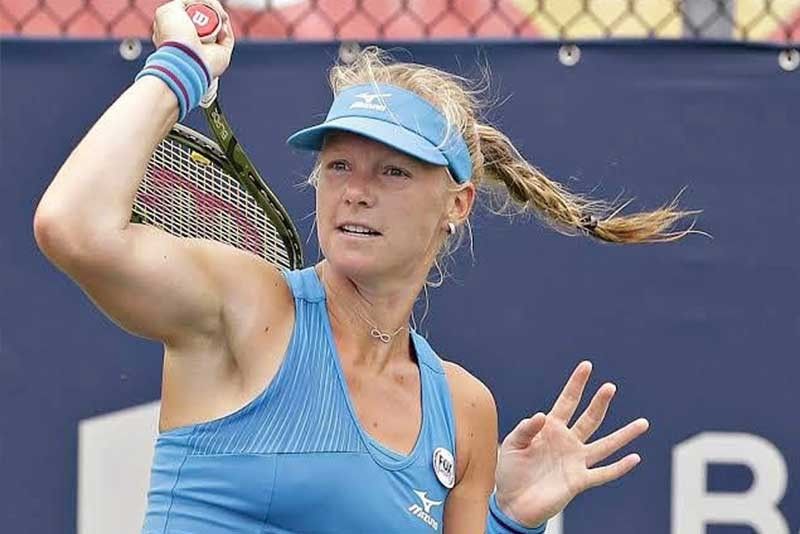 Kiki Bertens is giving tennis the attention it deserves in her home country.
Dutch tennis is on the upswing
The Netherlands was never really big in this racket sport but slowly it is getting the attention it deserves because of the stellar play of Kiki Bertens.
She has already won seven singles and 10 doubles titles on the WTA Tour and this year she has finally broken into the top 10.
Philippine STAR: How much confidence do you take from wins against top 10 players?
Kiki Bertens: I think it's just like proof to myself that I can beat anyone. I think that's a really nice feeling. Before, I thought I could never beat them. Now, I'm still thinking those are great players but I have beaten them before. Hopefully, I could do it again. So it helped me a lot with the confidence.
What are your thoughts on your 2018 season?
It's been an incredible season. I'm just so proud of myself. The only goal we set in the beginning of this year was to have fun. Winning is fun, so that makes it easier. The first half-year was great. I felt so much better. I felt so much better on court. Then my season was already a good season. Winning three titles, qualifying for Singapore, being in the top 10 of the world, it's just been amazing.
Last year you said you couldn't find the joy. But now you are feeling better. What's changed?
Just some small things. I'm just trying to not think about tennis too much. Like off-court, just doing some more fun stuff. Just walk around in the city. Just go for coffee and do some yoga as well.
It's just more not putting so much pressure on myself, not reading what you guys are writing about me, not watching anything. I now focus more on what I think is important in my life and, of course, tennis is a big part of that. I'm just trying to enjoy life.
You must be looking forward to the rest and the off-season.
Yes! It's nice to take a break — do nothing for a few days. I think that's what I really need. Just lay on the beach, read some books and just think about this amazing season. After, I need to get back on my feet and prepare for the next season.
What's the focus for the next season?
Just try to improve my performance. It's just a matter of continuing what I'm doing now and focusing on small adjustments we have to make.
* * *
Follow me on Twitter and Instagram @anthonysuntay and like my Facebook page: Anthony Suntay.