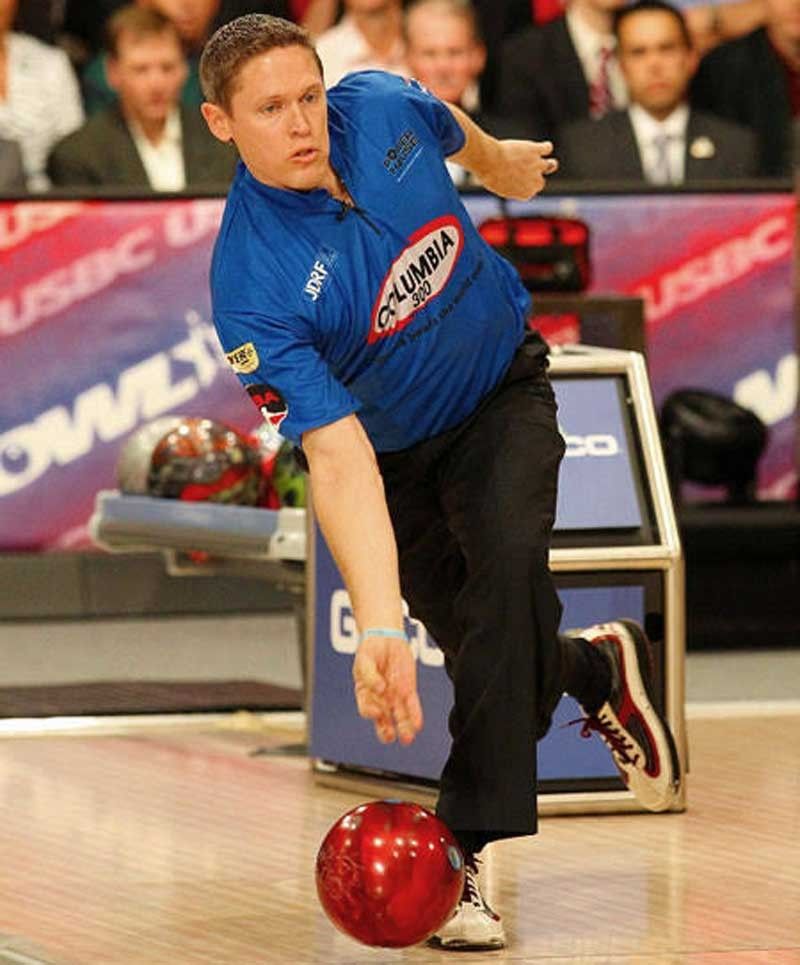 Chris Barnes, one of only six players in PBA history to earn a "triple crown": the US Open, PBA World Championship and PBA Tournament of Champions
Chris Barnes: Built for bowling
REAL SPORTS SCENE
-
Anthony Suntay
(The Philippine Star) - December 18, 2018 - 12:00am
'I started when I was seven, my dad took me to the bowling alley and I got to knock over stuff and not be in trouble for it. I've been playing ever since.'
Last week, I was in Hong Kong as part of the television coverage team for the 2018 World Men's Bowling World Championships and I had the chance to see up close the very best bowlers on the planet today.
It was awesome to see them in action, marveling at their talent with their pinpoint precision, not to mention their composure and nerves of steel during the crucial stages of the tournament.
But the highlight was working the coverage with Professional Bowlers Association Hall-of-Famer Chris Barnes. His being in the HOF is a testament to everything he has achieved in the sport, and he said he isn't done yet.
Since his rookie year in 1998, he has consistently won on the tour amassing 19 PBA titles including three majors.
Chris is one of only six players in PBA history to earn a career "triple crown": winning the US Open, PBA World Championship and the PBA Tournament of Champions.
Philippine STAR: How did your journey in bowling begin?
Chris Barnes: I started when I was seven years old. My dad took me to the bowling alley for the first time and I got to knock over stuff and not be in trouble for it. I had a plastic set and started bowling in our basement. I loved the sport and I've been playing ever since. I also played baseball, football and high school basketball. I played on a state championship team and considered playing for a small college. I finally made a national championship at that time. I was fifth or sixth best bowler on the state. I then went to Wichita State, which is one of the best bowling colleges in the US, got some great coaching and fate has smiled upon me and got a lot of opportunities.
Among the many championships, is there one that really stands out?
There are few. A lot of individual things — because the way the PBA Tour is set up — like winning the US Open. The fondest was the 2010 Team Championship in Germany where we were up against Finland who had a lot of great players. Tommy (Jones) doubled in the 10th frame for us to win the title. I couldn't forget that one.
The HOF. That's pretty special, too, right?
Yeah, it's surreal. I'm still trying to set goals and move forward even though I'm now closer to my used date than my start date. (Laughs)
It's quite an honor to join some of the guys that I've looked up to as my heroes and think that we are more or less on equal ground now. It's unbelievable. It also means I'm old! (Laughs)
Would you say the game has changed through the years?
Oh, I think evolution is always part of the process and in every generation there's always somebody that does something more than the last. Mark Roth kind of revolutionized hook ball bowling so I wanted to throw it like him. Robert Smith was the power of guy in my generation. But really two-handed bowling is taking over. And I think that's going be a big part of the future. It's not easy to control from an accuracy standpoint but the power is unbelievable.
About bowling finally making the Olympic calendar. I'm sure that's something you'd want to see.
I had outside hopes it would make Japan, and me with a chance to make that team but it only makes sense. It's the second largest participatory sport behind football in the world. We have a base and a structure of world championships and a large number of countries, the large equality across the world, it's not a sport dominated by a select few. I just can't see why it just can't work out at some point and where we finally get included.
* * *
Follow me on twitter and Instagram @anthonysuntay, and like my Facebook page: Anthony Suntay.