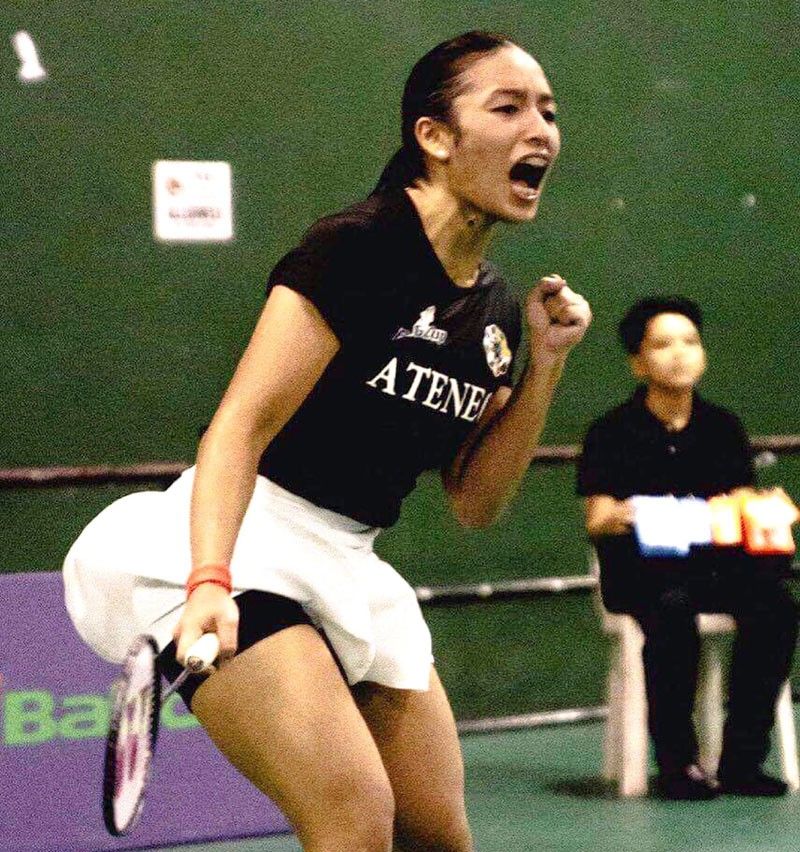 Impossible is nothing for Ateneo's Samantha Ramos
Impossible is just a word.
That is what Samantha Louise Ramos kept telling herself throughout her recent campaign in the UAAP Badminton tournament. The Ateneo team captain was facing so many trials leading up to this season's event — her personal injury, the fact that they only had five players for the season compared to eight from the other schools, and her school hasn't won a title in five years. But she remained focused on what every athlete shoots for — a championship.
In life, there will always be doubters, haters and people that will try to pull you down, but if you remain true to yourself and continue to remain steadfast, you can achieve anything.
For Sam and her teammates, the prize turned out to be another title for Loyola.
Philippine STAR: Please share your experience in this years UAAP event.
Samantha Louise Ramos: It's definitely the sweetest victory I have ever attained in life and I'm not exaggerating! It was a victory that was unexpected but hard earned.
I came into this season with two injuries for both my knees and my right one being unstable because it wasn't operated on. I was very patient and hardworking in terms of building my strength because I know that my skills and movement on the court will never really fade away. I really put my time, effort and my heart to this even if there was no guarantee we'll reach the finals this season 81. A lot even looked down on us knowing we lost key players and that we were a very small team — making us underdogs. I sacrificed fun night outs and trips, which I don't really miss out on. It wasn't easy to let go of things that gave me joy but I had to let it go because I wanted to achieve something not just for the people around me, but also for myself.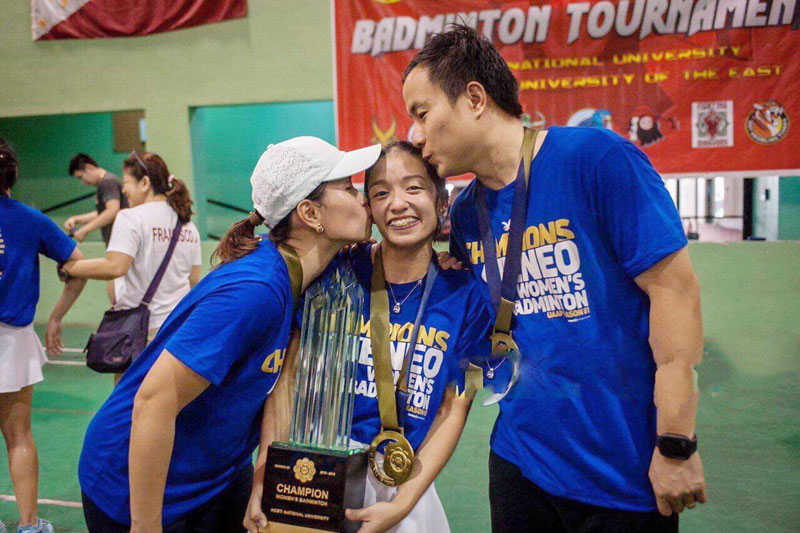 Sam with parents Ferdinand and Maria Josefa
I was also very hands on with my teammates this year and made sure that our individual goals summed up to the bigger one. UAAP isn't about one individual only and it is primarily why I wanted our team to be bonded as one. I am very pleased how my teammates this year evidently built not just a connection or friendship, but also teamwork — which got us through each and every game. Win or lose, our team had only one mindset: one game at a time. We didn't think of our rank nor did we pressure ourselves to win the match because losing it would mean we're out of the game. Hence, we focused on what's right in front of us and applied the game play and strategies we thought of the night before. We also did assessments of our games and our opponents in our house to help psyche ourselves for the next match.
Truly, it was fulfilling to achieve something I not only worked hard for but also my teammates.
How do feel about making history for Ateneo?
It's overwhelming and fulfilling. I couldn't believe something I saw impossible was made possible. It inspires me to keep going knowing that our team is capable of things like this.
It's really something for me knowing how much setbacks I've gone through. More than the physical pain, what really challenged me was the mental aspect. I had so many questions in my mind: Can I still play given my knee injury? What if I lose? What kind of captain leads by losing?
Sometimes I can't rub off some negative thoughts in my mind but I'm really grateful for the people around me who believed in me.
Truly, this will be a very memorable achievement because it isn't just a victory but a journey I will always look back to. It taught me patience and resilience amid tough adversities. It taught me how injuries shouldn't block your way through your dreams. It taught me how to lead yet be humble.
Should kids choose badminton as their sport?
Badminton is both mental and physical sport, which is why it is a good avenue for kids to learn and grow. It isn't just about moving or hitting the shuttle. It's about strategy, patience and timing. I would encourage young kids to choose badminton as their sport.
* * *
Follow me on Twitter and Instagram @anthonysuntay and like my Facebook page: Anthony Suntay.