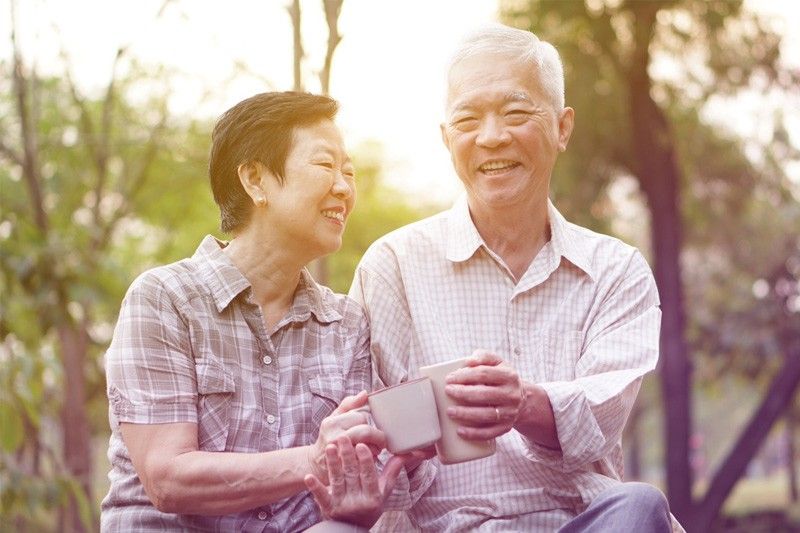 The benefits of healthy eating bring strength, better performance and longevity for older adults. Nestle has just the thing to give you that extra boost.
What's on the menu: Your power meals at 50
MANILA, Philippines — Is it possible to describe food and its wonders using just one word? Beyond its explosive flavors and important sustenance, food can dictate a person's mood. Food can also bind people together.
You know too well that an afternoon tea with your solid friends means digging the happiest memories. During dinner, you get to bond with your working baby girl by listening to her troubles, and then assuring her that time will give her strength because you too were once in her shoes.
While you take on the golden years and watch the people you love spread their own wings, doesn't it tickle your curiosity how these foods work as an extra boost that can transform a day and even complete the heart, body, mind and soul?
Nutrition in your hands
As you age, a balanced diet is key to maximizing your capabilities. The best thing about having a healthy lifestyle is: The earlier you commit, the longer you enjoy its benefits.
But before you get moving forward, leave at the doorstep the idea that healthy living is tied to starving yourself with little portions or tiring yourself with strenuous exercises. Stuffing the fridge with clever options and eating the right quantities will allow your body to be in tip-top shape. Nutritional supplements such as Boost™ Optimum from Nestle Health Science can also serve as a helping hand. This active adult nutritional drink contains whey protein that helps improve physical performance and nutritional status in as early as six weeks.
Embrace the fact that healthy eating is not at all boring! It can even be an exciting activity that you enjoy and look forward to every day. With the right ingredients in your pantry, your body will be as bright and delighting as your upcoming Christmas tree in no time!
What's on the plate?
As you prepare your meal plan for the day, pick foods that are packed with all the good stuff such as proteins, vitamins, calcium and potassium.
Now that you are fully committed to do the right thing, invite your dearest darling to join you as you start the day with an uplifting meal.
For breakfast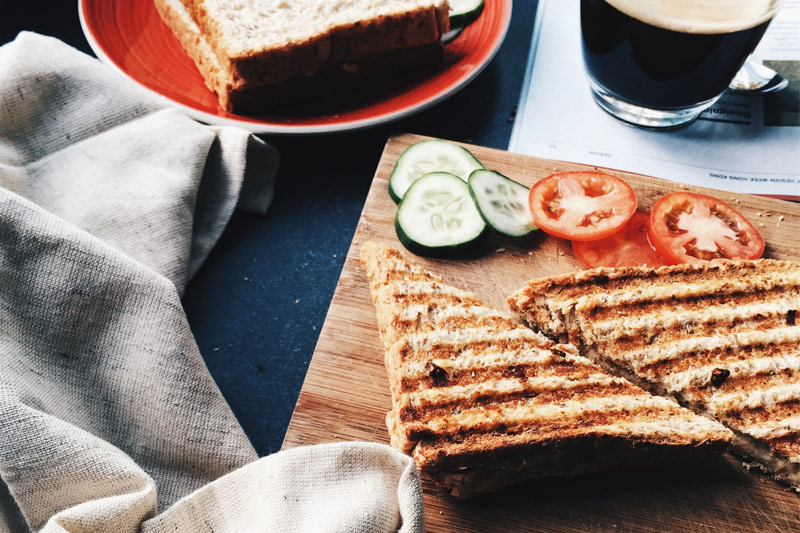 For a healthy and easy breakfast boost, try avocado toast eggs topped with tomato and mozzarella. Released
For your healthy and easy breakfast boost, try avocado toast eggs topped with tomato and mozzarella. All you have to do is season the mashed avocado with salt and pepper and evenly spread it on your toast. Top this with boiled or fried eggs, sliced tomatoes, and garnish with mozzarella.
The eggs on your new favorite toast will shoulder the protein and vitamin D you need to help maintain muscle mass and defeat debilitating health concerns.
Your after-exercise refreshment doesn't always have to be water. For a deliciously healthy smoothie, blend together seven scoops of Boost™ Optimum Vanilla, frozen bananas, and strawberries. For exciting recipes, check out https://www.nestlehealthscience.ph/boost/boost-optimum.
Banana is a good source of potassium, a super mineral that maintains cardiovascular health. Protein is great for strengthening bones, improving blood circulation, and enhancing muscle function and nerve transmission. You can get protein from cheese, milk, lean meat, nuts, and Boost™ Optimum.
For lunch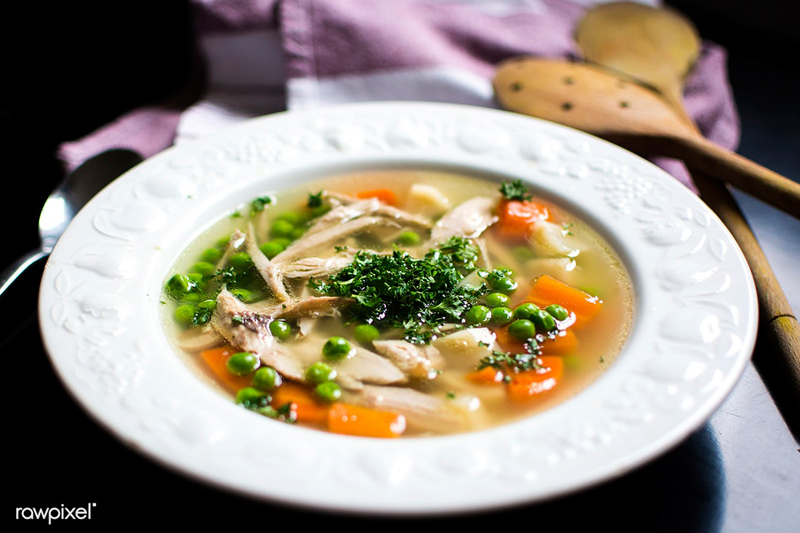 To enjoy the tri-benefits of carbs, fiber and healthy fat, serve belly-hugging chicken white bean soup. Released
Don't miss intakes of carbohydrates, fiber, and heart-healthy fats for these three are also key to living your life to the fullest. To enjoy this trio, serve the belly-hugging chicken white bean soup.
The dish is so easy to prepare that you can jazz or boogie a little while waiting for it to boil. Simply start by sautéing butter, onions, peppers, carrots and garlic. In the same pot, boil broth, shredded chicken, corn, beans, herbs and spices of your choice. Season the soup with salt and pepper to make the flavors pop.
For snacks
When you think of baking snacks, moist chocolate cakes, French fries, or quick bites from your favorite fast food are the first things that might pique your cravings. But now that you are wiser, you know that ingredients that are too difficult to pronounce or understand should not get in your body.
Tweaking the usual stock would give you a tasty Oatmeal Chocolate Chip Cookie you can share with the entire family.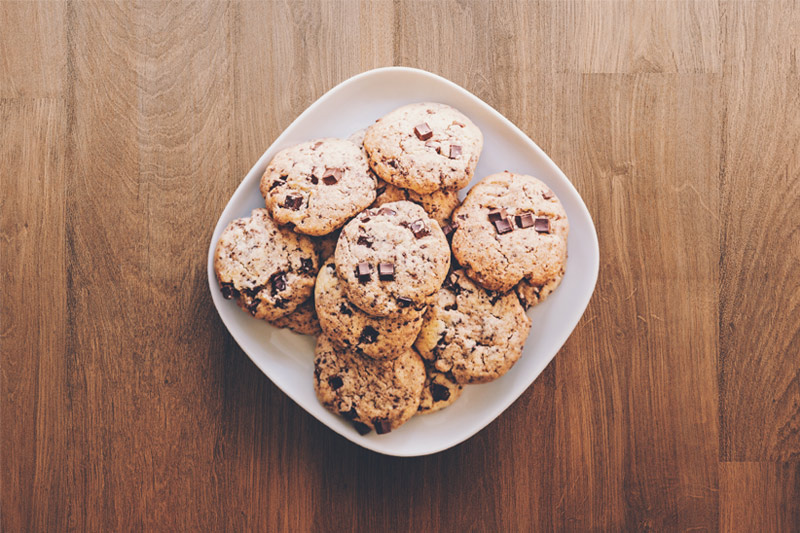 A tasty batch of Oatmeal Chocolate Chip Cookies is best shared with the entire family. Released
To make your house smell like cookie land in no time, mix oats, whole wheat flour, baking powder, pinch of salt and mini chocolate chips while pre-heating the oven. In a separate bowl, mix non-salted butter, brown sugar, egg and vanilla extract. Carefully combine the dry and wet ingredients to form the cookie batter.
Ask your kids or grandkids to help you scoop and lay out the batter on a greased baking sheet. After placing it in the oven, wait for the deliciousness to permeate into every corner of the home.
This healthy snack is best served with Boost™ Optimum Vanilla flavor.
Apart from the advantages your body receives from a healthy diet, a glass of Boost™ Optimum is also high in vitamins E, B6 and B12. It contains proprietary-owned Nutri-ULTRA that supports muscle strength, immunity and digestive health.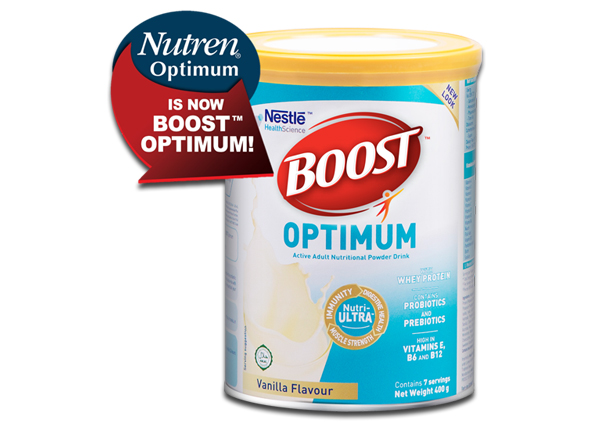 To learn more about Boost™ Optimum and other healthy meals you can try, visit www.nestlehealthscience.ph/boost/boost-optimum and Nestlé Boost PH on Facebook. Boost™ Optimum is available in Mercury Drugstore and other leading drugstores and selected supermarkets.