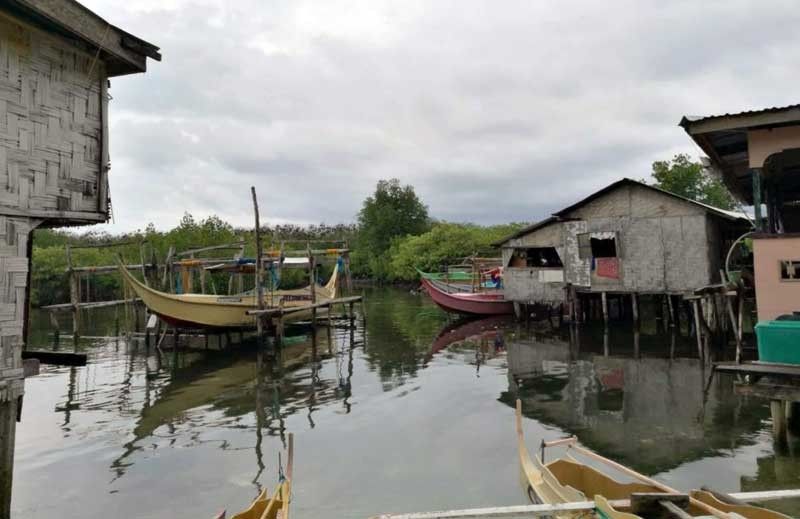 The Quest for Love hopes to turn this fishing village in Sta. Cruz, Zamboanga into a tourist attraction (photo below) and show that fishermen don't have to be poor.
Why Sta. Cruz, Zamboanga is worth the trip
FROM THE HEART
-
Gina Lopez
(The Philippine Star) - October 23, 2018 - 12:00am
Next on the list for Quest for Love is Zamboanga. The loving organization that made it here is Dr. Anton Lim, co-founder of the Yellow Boat of Hope Foundation (www.yellowboat.org). It has supplied over 2,522 yellow school boats, 2,107 yellow fishing boats, nine schools?and four dorms?in 183 areas — from Zambales to Jolo. Their track record is impressive. Anton is a veterinarian who also has a master's degree in Business Administration so the project is in good hands.
The project site is Sta. Cruz. This amazing island with pink coralline sand is just half-an-hour away from Zamboanga City. A few months ago, I was with Karel San Juan, president of Ateneo de Zambaonga, who was also my classmate in AIM.
On the video you will see how beautiful the beach is. (https://www.facebook.com/GinaLopezPH/videos/1989788187714830/)
This island was voted by CNN as?one of the 10 World's Best Beaches in 2016 and World's 21 Best Beaches in 2017 by National Geographic. There's a lagoon with stingless jellyfish, which you can literally hold with your hands, and lato, which you can eat fresh from the lagoon. Also situated?here are 72 families — all fishermen who have had almost zero piece of the economic pie until Yellow Boat came along. ?Anton was able to get seven boats for them from private donors — the result of which was an increase in their income of P2,000 for each family that participated in the Yellow Boat Adventure Program. ILove just downloaded the funds for 18 more boats, which will give them a potential income of P10k per family. All need to do to make this a reality is to go to Zamboanga and go to Sta. Cruz and have the time of your lives. (https://www.facebook.com/YellowBoatPH/videos/1487736237980737/)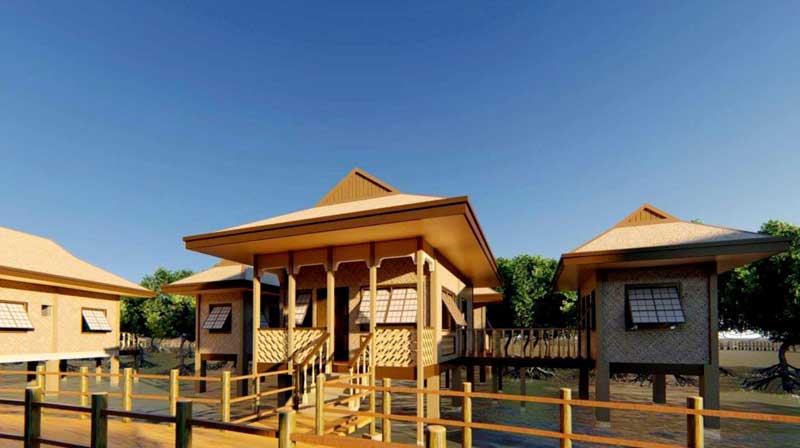 We also want to overhaul the fishing village. The city architect has come up with a plan, which we all like. The Zamboanga City State Polytechnic College will convert these designs into modular houses for ease of construction and assembly and the military engineers has already agreed to build the modules, provide transportation of materials and supervise the construction of the fishing village. ?
At the Earth Warrior training in Pasonanca, Zamboanga City, we made many exciting plans. Zamboanga State College of Marine Science and Technology will help in the grouper, crab, abalone, sea cucumber and sea urchin culture, and TESDA with the trainings on banig weaving, hilot and foot reflexology. DOST will provide the sewage for the individual houses of the fishing village. Western Mindanao State University will teach them hydroponics and put hanging gardens in each house, as well as help identify all the forestry resources present in the island. Each house will have rainwater catchment and DOST is providing ceramic filter jars so that they can have safe and clean drinking water.
DPWH will be constructing a multi-purpose hall and dry docking area for the 25 boats. Ateneo de Zamboanga University, together with I Can Make a Difference, is going to take care of the value formation and other social interventions. It's all so exciting. We had a blast playing games — the community, the government and the academe. At the end, we all sang this song with the words?"Ikaw, Ako - Lahat tayo. Isang lakas para magbago ang mundo."
This October, the 18 boats will hopefully be built. October is fiesta time in Zamboanga City. Their patron saint, Nuestra Señora del Pilar, is being honored. I encourage you to go to Zamboanga. They have good food and if you go there you must go to Sta. Cruz. It's so near the city and if you have the time go to the Pasonanca Watershed that is also spectacular. ?In the island, go to the lagoon and visit the fishing village.
* * *
If you have any questions, email hellogina@gworld.ph.
For visits to Sta. Cruz, Zamboanga, call Errold Bayona at 0917-7243199, 0917-7226410 or email info@itraveltouristlane.com.
For donations, you may share whatever amount you can via bank deposit with details below:
Bank: BDO
Account Name: ALKFI-Green Initiative
Account Number: 0039301-60115
Send Celina (CCRotea@abs-cbnfoundation.com) a copy of your deposit slip so that we may track your donations and provide updates on the Sta. Cruz project.