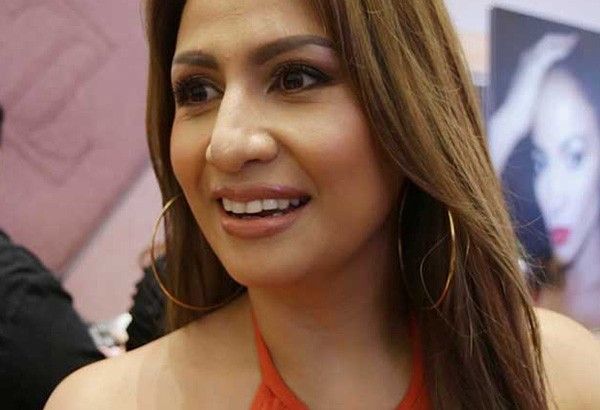 TV host and fitness guru Regine Tolentino
Philstar.com/EC Toledo IV
Breast cancer prevention: Regine Tolentino gives tips
MANILA, Philippines — Celebrity fitness enthusiast Regine Tolentino recently gave tips for busy mothers to know how to take care of their body to prevent diseases such as breast cancer, the most common cancer in women worldwide.
In an interview with the media during SM's Pink Ribbon Day wherein she led a Zumba session at the Sky Dome in SM North Edsa, Regine said that to be at the peak of one's health, it is important to combine proper exercise with a healthy diet.
"I mashed up my exercise routine with a healthy diet by try not eating too much carbohydrates. I'm into vegetables, you know, eating green," she said.
For her exercise routine, she does a lot of stretching and pushups that busy moms can do at the comforts of their home.
"For my exercise routine, definitely I do a lot of stretching and then I do pushups, planking, hamstrings stretch, weights, TRX and more dancing," she said.
"Simple exercises that moms can do at home is aptly tightening the muscles like biceps curls, bring your arms up habang naka-tense lahat ng muscles, and just keeping it real tight and sit ups. I'm a big fan of doing planks, so whenever you are at the house you can actually do this. Just get a floor mat or even a towel on the floor," she added.
She advised mothers to workout at least two times a week. "You can workout two to three times a week and if you can match it with a little bit of cardio, at least 20 to 30 minutes of cardio is good."
With the Philippines topping the list of breast cancer incidences in Asia, SM Cares, the Corporate Social Responsibility arm of SM Prime Holdings, is determined to spread awareness on breast cancer through Pink Ribbon Day.
Held in celebration of Breast Cancer Awareness Month, Pink Ribbon Day was attended by about 1,000 people comprising of different women's groups, doctors and advocates. The project aims to encourage women to have their breasts examined for early detection and early intervention.
"Breast cancer is a fight that can be won with early detection, prayers, and support of family and friends," said Berna Velasco, SM Cares Program on Women and Breastfeeding program director.
Related video: Makeup tips from Regine Tolentino
— Video by EC Toledo IV