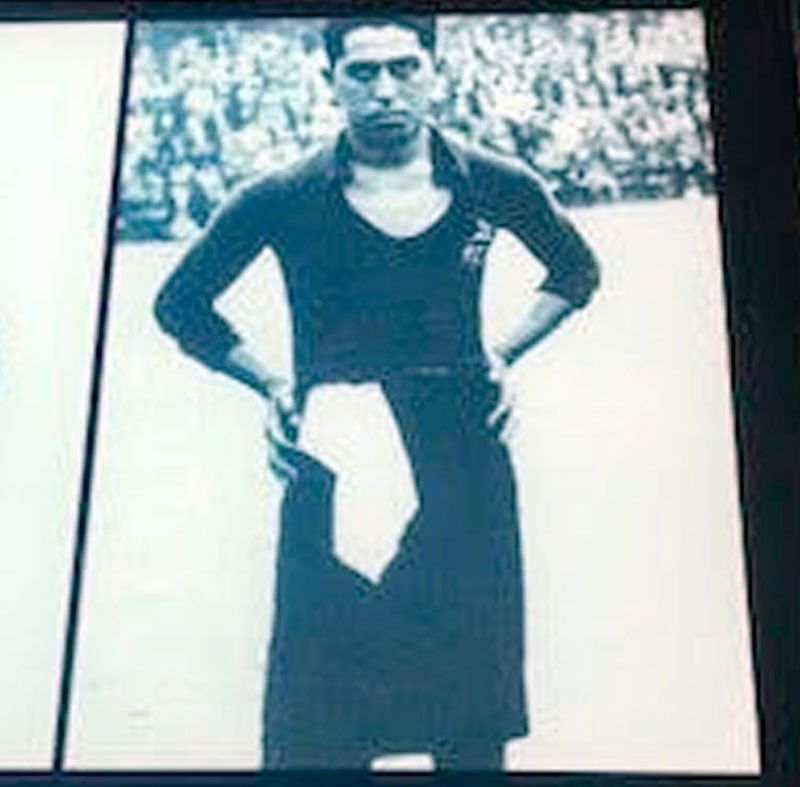 Barca's first star player Paulino Alcantara from the Philippines played his debut season in 1911-1912 at the age of 15.
Getting Messi at Camp Nou
Barcelona is one of the world's most popular and most successful football clubs in the world and Filipino football player Paulino Alcantara was their leading scorer with 369 goals in 357 games, until Lionel Messi, considered by many as the best football player ever, topped his scoring record in 2014.
With this in mind, and being an avid Messi and Barcelona fan, I was very excited to visit Camp Nou, the home of the club, together with my kids Annika and Kael, and one of my best friends Richard Rivas whom I've known since the age of six.
Success has followed Barca as it has won 20 European and World titles, and domestically has won over 60 competitions like the La Liga, Copa del Rey, Supercopa de Espana and Copa de La Liga.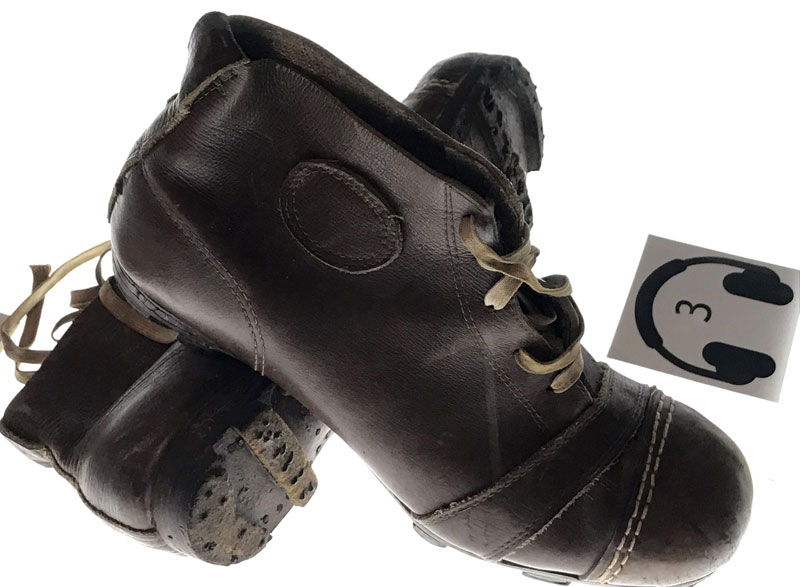 The pair of cleats worn by Alcantara
It has also been home to some of the icons in the sport like Johan Cruyff, Ronaldo, Romario, Ronaldinho, Rivaldo and now Messi. This has pushed Barca to being among the teams with the largest social media following in the world.
Our visit was coordinated by Almudena Gomez, La Liga representative to the country, and she put me in contact with Vanessa forns.
Upon arriving at Camp Nou, we collected our Tour passes from their communications office and we were all set.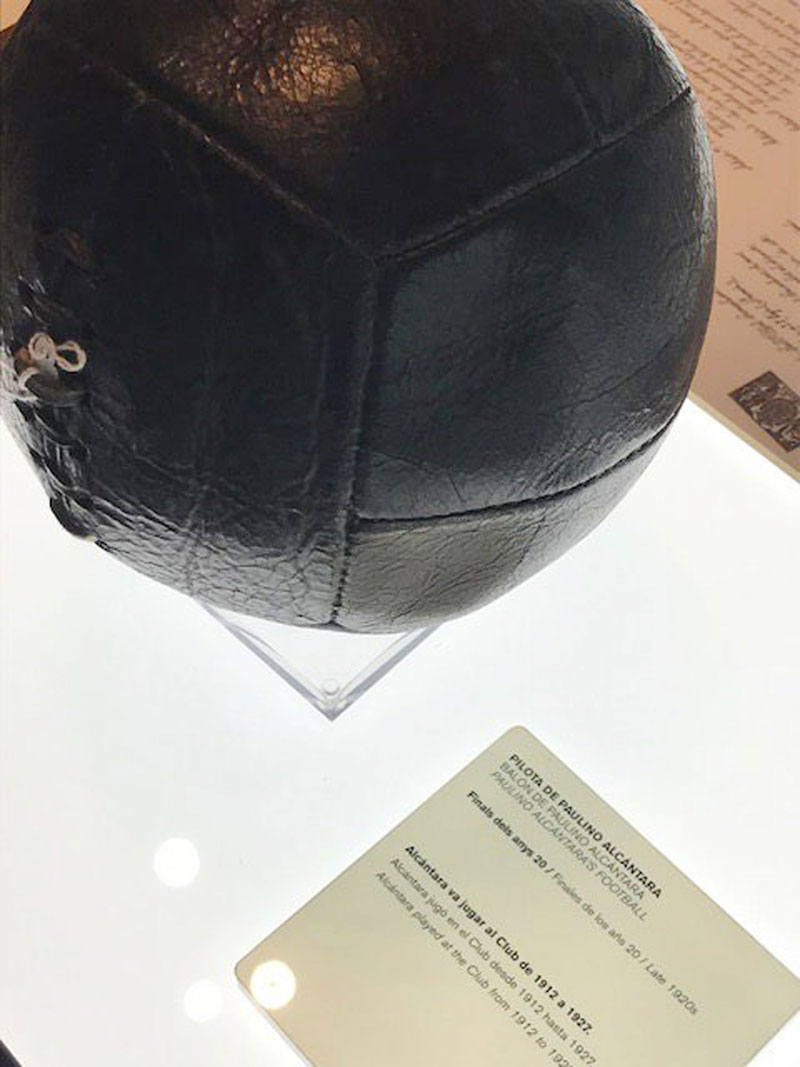 Football used by Alcantara
There were thousands of people waiting to enter the stadium tour and visit the museum, and with good reason.
The museum was full of their rich history and you could actually spend the entire day just learning about their highlights through the years.
The first thing that I saw upon entering the museum was their story on Alcantara.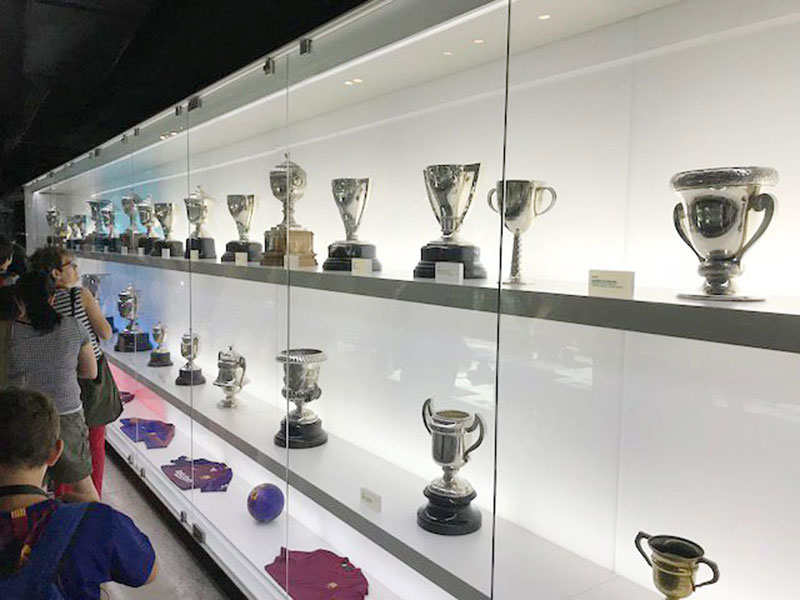 Barca's trophy collection
Pride filled my heart upon seeing just how they paid tribute to this talented footballer, with so many of his possessions on display — from his cleats, his jersey and to a football that he used in scoring one of his many goals.
We were also awed by their many trophies amassed through the years. It was obviously a trophy room like no other.
We then made our way to the Stadium Tour after and it was breathtaking.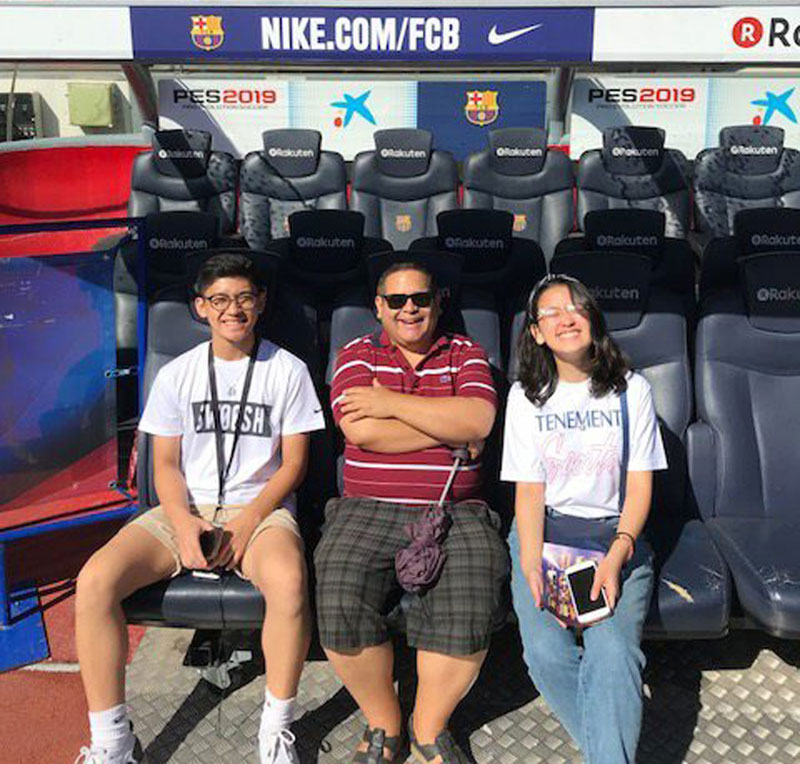 Kael, Richard, and Annika on the Barca bench
Seeing the pitch, walking beside it ground level, sitting on the players bench, entering their locker room, seeing the media center (where I could've thrown a few questions if I was actually covering a game), and even sitting in the broadcast booth (dreaming I could call a game from there), was a dream come true!
The fan in all of us just came out as we took snapshots of every corner of the stadium!
I highly recommend every sports fan, not just of football, to take time out and visit Camp Nou if they have the chance.
* * *
Follow me on twitter and Instagram @anthonysuntay, like my Facebook page: Anthony Suntay.