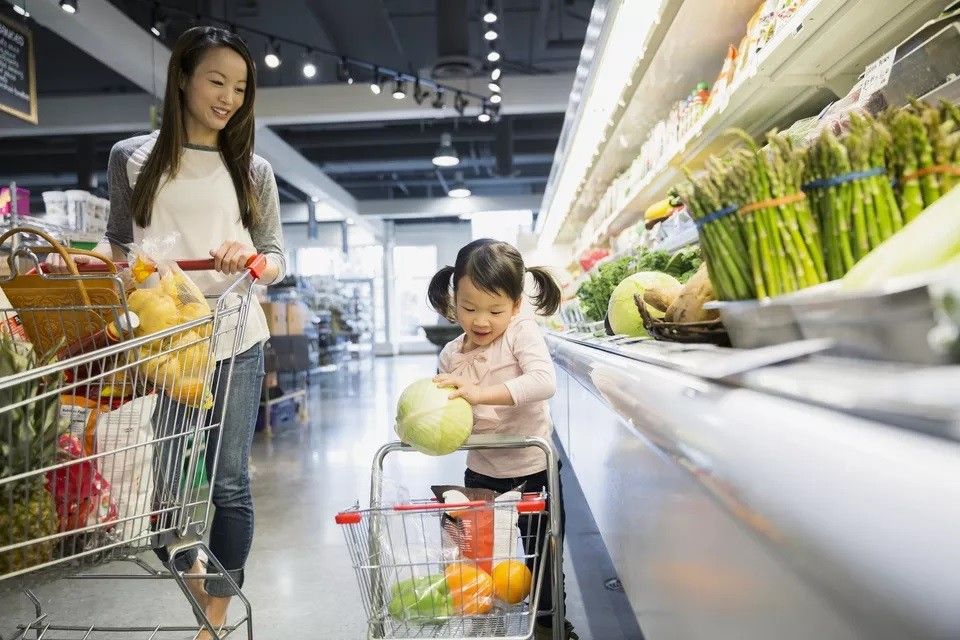 Robinsons Supermarket shares shopping hacks for moms to make the most out of their supermarket trips, whether they're off to get the freshest and healthiest grocery items, or the best-priced home essentials.
Grocery shopping hacks every mom should ace
MANILA, Philippines — It doesn't matter if you're shopping for two or a squadron of family members. As a mom you should always be practical and wise on your day at the supermarket—whether getting ingredients for the fam's meals, filling up on baby care or replenishing home supplies.
Here are some shopping hacks to make the most out of your grocery trips, brought to us by Robinsons Supermarket:
Planning and listing
Planning ahead for meals (the next one or two weeks) can definitely save you a lot of time. It's also a great opportunity to brainstorm for healthier options if you're health conscious—which by all means you should be.
Also, check the fridge and the pantry for stuff you are fresh out. Afterwards, make a list of all the things you need so you don't have to go through the annoying aisle-stalling, second-guessing which items to get. Sticking to your list also helps you from impulse buying.
Remember: Groceries are one of the biggest things that account for the family budget. So being certain of all the things you require will also give you an idea of how much resource to allocate.
Choose healthy
Bring some color into your cart. Go green! And red and orange and purple, and so on. You can never go wrong with fruits and vegetables.
It's good to know that you know what ingredients are actually going into your cooking (as opposed to eating out) especially when they all go into the bodies of your growing tykes. Consider what you'll be saving in the long term when you teach your kids to eat well.
Watch your kids go, grow and glow as they make the right food choices.
Coupons, sales and specials
Who doesn't want markdowns? Admit it: You're as eager as the next person for discounts. If you happen upon coupons in your favorite reading material—especially for items you know are always on your shopping list—it's a good idea to clip those and put them in an envelope for safekeeping.
Some popular websites and apps are also out there sometimes giving out good offers, so keep an eye out for those as well.
When you're finally combing through the aisles of the supermarket, it's smart to scan the shelves for deals—some stores even have specific shelves just for marked-down items and those with free products attached to them!
If there happens to be a sale, stock up on or bulk buy items when it makes sense for you, especially for the budget you have.
If your supermarket has a rewards system, take advantage of that as well. At Robinsons Supermarket, Robinsons Rewards Card Members can earn 1,000 points upon collecting 10 E-vouchers as part of the Mom & Kids promo period. Each E-voucher is equivalent to P750 worth of participating products in a single receipt using Robinsons Rewards Card.
Also for the entirety of the promo, which runs until September 30 at Robinsons Supermarket branches nationwide, moms can get a free hand soap for a minimum single receipt purchase of P3,000 with P750 worth of participating items.
Robinsons Supermarket assures moms of only the freshest and healthiest grocery items, and the best-priced home essentials. So don't wait. Take part in the "Mom and Kids" season and make shopping more rewarding with all the promos and discounts to be had.
Visit www.robinsons-supermarket.com.ph for more ways to make bonding with your kids more meaningful this time around.