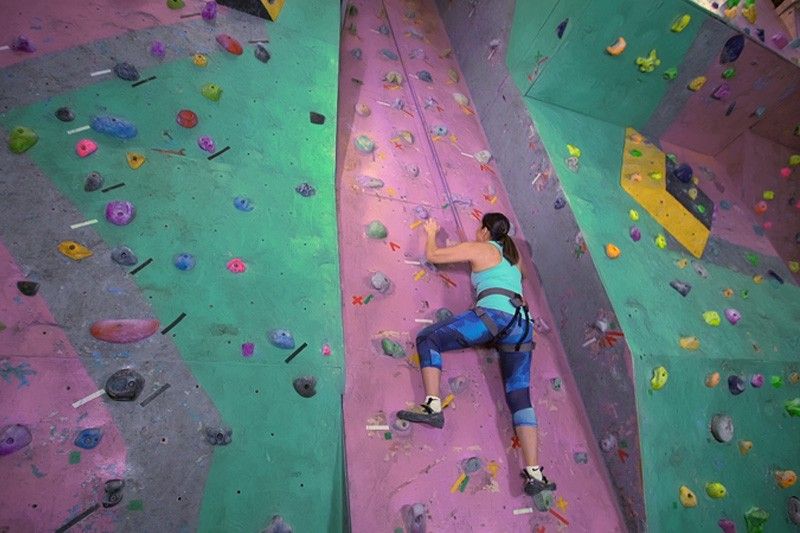 Determined to take back her strength and pump up her stance, Tina Francia embraced the new chapter of her life by living healthier. Before turning 50, she discovered a newfound passion that changed her life since.
Released
What keeps you strong at 50?
57-year-old multitasker Tina Francia shows how aging beautifully is done
MANILA, Philippines — If we sit back and live the moment, we will notice how age somehow navigates the course of conversations with our good old friends. At 20s or 30s, we talk about bills, our first steps on the career ladder and big life decisions such as marriage.
When we reach 50s or 60s, we start to laugh about our throwback stories, roller-coaster-like teen years, life after retirement and the art of aging. Of course, we can't help but ring the lines, "Age is just a number" and "Life is not a destination but a journey."
At this point, we also revisit our what-ifs in life and wonder: "What am I going to do about it?"
While we can't change the fact that time is ticking and we age every second of the day, we have to unleash the wisdom we've gained over the years and ask: "How should I live the rest of my life?"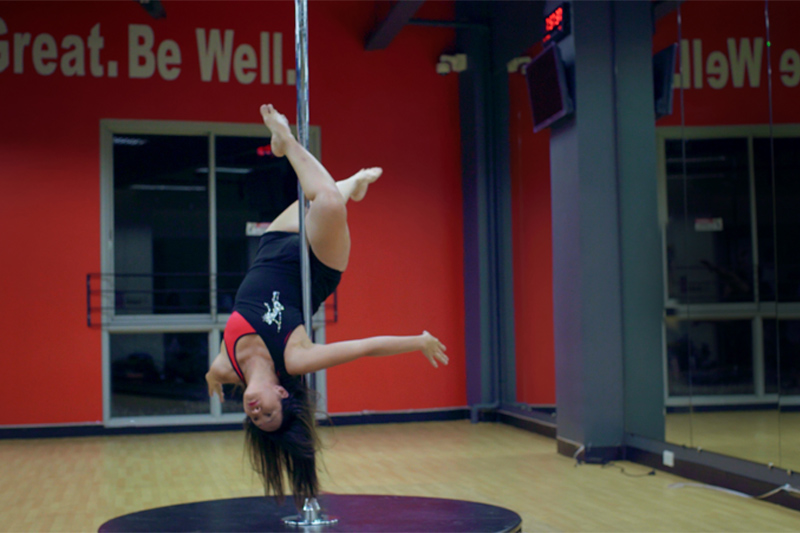 Businesswoman, grandmother and now pole dancing aficionado Maria Christina Rossana "Tina" Francia believes that every waking day is about joie de vivre. Released
For businesswoman, grandmother and now pole dancing aficionado Maria Christina Rossana "Tina" Francia, every waking day is about joie de vivre.
In a tell-all interview, Tina told The Philippine STAR how she discovered her newfound passion just before she turned 50 and how it changed her life since then.
"I enjoyed aerobics exercises and taebo, although these got monotonous for me after some time. Good thing I discovered pole dancing in 2009. I switched to this then-emerging fitness activity and never looked back," Tina bubbly recalled.
Having an active lifestyle is nothing new to the stunning grandmother since she was a softball varsity player in her high school in Los Baños, Laguna. She would also spend her spare time biking and hiking on Mount Makiling or swimming in the hot springs in her town.
Brushing it off
By her 40s, aging started to challenge Tina's determination to live a full life.
"There was a time in my mid-40s when my joints and lower back would ache upon waking up in the morning. I could not move as fast as I wanted. It was hard to kneel or bend my back," she shared, adding that she also gained weight despite doing aerobic exercises.
The mom of two thought that these signs would make her weaker, hinder her from living her life to the fullest, and worst, force her to take a long-list of maintenance medicine.
Determined to take back her strength and pump up her stance, Tina embraced the new chapter of her life by living healthier.
"I stopped eating pork and beef and I ate more fish, fruits and veggies. I took less carbs. I also ate fewer portions and in moderation. Also, I started taking health supplements or nutritional drinks," she recounted.
"I exercised religiously at least five hours a week. I made sure I got enough rest and sleep. I know what kind and what portion of food to take to maintain my good health. I never smoked in my entire life, and I know my limits in alcohol intake, which is a maximum of two glasses during social occasions," she added.
Finding her strength
Her overflowing fountain of optimism fills her stamina, giving her the strength to experience the best things that life has to offer. Her decision to have an active and healthy lifestyle kept her as firm as the high poles she climbs.
These tactics fit her needs as an elderly adult, proving that aging isn't synonymous with frailty. Her secret to having a strong body includes adding more fish and milk—two protein-rich foods—in her diet.
In an article by Calgary-based dietitian-turned-eating counselor Vincci Tsui, he discussed the importance of proteins, sharing that while changes are prominent as we age, proteins help us maintain our bone and body mass and healthy immune system.
He also noted that proteins are responsible for the essential processes in all the cells in our body, prompting healthy digestion, which will stabilize blood, sugar and energy levels.
Most individuals aged 50 and above struggle meeting the higher daily protein needs since high-protein foods such as fish and eggs take up more time and energy to prepare. Starting age 50, we lose muscle mass by 10 percent per decade that is why protein is very important at this age.
"If you struggle to meet your protein needs through conventional food alone, a protein supplement or nutritional drink may help so that you can stay strong and healthy and get the most out of life," Tsui advised.
Boost Optimum, a product of Nestlé Health Science, is an adult nutritional drink that contains Nutri-ULTRA™ that supports muscle strength, immunity & digestive health. It is a nutritional formula specifically designed with proteins, probiotics, prebiotics, vitamins and minerals to address the changing nutritional needs as we age. Boost Optimum may help improve physical performance & nutritional status—when combined with physical exercise—in as early as six weeks.*
Discovering new possibilities
As for Tina, she feels more inspired to learn more about petroleum and lubricants retailing at 57. As she grows her petroleum and lubricants retailing business, she spends quality time to strengthen her mind and body.
"I enjoy my exercise activities because it doesn't only make my body strong, it also makes me encounter people who lead a healthy lifestyle. I gain new friends from all ages, giving me a fresh perspective in life. Also, I am hands-on in my business. I enjoy being up to date with technology, attending trainings, seminars and workshops, allowing me to learn what is new in our fast-changing world," she shared.
"I babysit my granddaughter whenever needed. I enjoy gardening and I still manage to squeeze in at least five hours of intense exercise every week through boxing and pole dancing," she opened.
Today, Tina isn't just a businesswoman, mom and grandmother: She's the energetic fitspiration of her classmates in pole dancing and friends in boxing class.
While she's a few years away from sitting on the senior citizen throne, the young-at-heart multitasker says, "I feel ready to face the world every day! I feel good, ergo, I look good."
"Be mentally and physically strong so that you can overcome whatever challenge life throws at you. It somehow shows in your aura when you worry less and stress less," she said.
She shares the secrets to aging successfully, "So find your passion and pursue it! Never feel that you are too old to learn. Be open to new ideas. Maintain good humor, learn to laugh at life and always find the good."
With Boost Optimum, you can also show the world how aging should be done.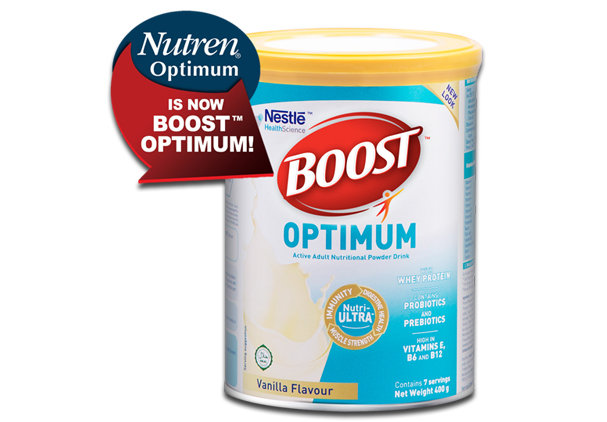 To learn more about Boost Optimum and how important nutrition is as we age, visit www.nestlehealthscience.ph/boost/boost-optimum and Nestlé Boost PH on Facebook.
Consult a health professional before starting any exercise program.
READ MORE: