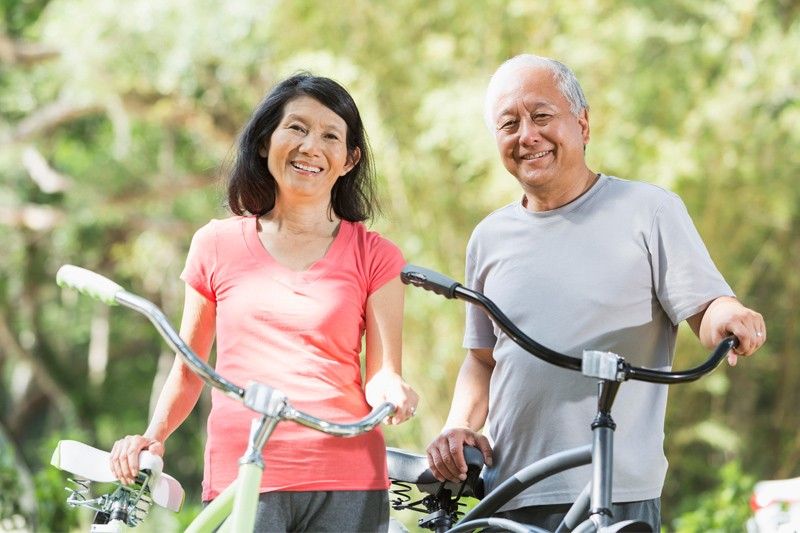 Who knows, your 50s or 60s might be the best decade of your life? So wherever you are, pick up your feet and make the most of your years.
Released
How to get more from life after 50 and beyond
Here's the truth: fun has no age limit. Your crowning white hair and delicately furrowed lines and skin should not define how you live the rest of your years. When you look in the mirror, these traces should inspire you to celebrate how you gracefully or fiercely journeyed life.
Your wisdom will echo the reality that truly, nothing is ever too late. Who knows, your 50s or 60s might be the best decade of your life? So wherever you are, pick up your feet and make the most of your years.
Explore your curiosities
After going through decades of decision-making, you are now discovering the things that you've really wanted to know. Have you been aching to learn how to drive or how to operate a camera? Have you been wanting to experience being part of a chorale or a huge project?
Whatever it is that's tickling your curious mind, you now have the opportunity to learn and find answers.
Know that you are a hero
There is surely a point in your life when you had to be selfless. The people around you might not say it out loud but your sacrifices, compassion, and hard work are beyond appreciated.
Reaching your age is not the time to decline. It has given you oozing wisdom and blazing enthusiasm and you should treasure it in order to see the brighter side of life when you pass through the wee times.
Use these days to take care of your health and your overall well-being, inspiring you to get more from life after 50.
Spend more time as a couple
Some couples have been too focused on being parents that they have also turned grandparenting into a career. Yes, bonding with your grandkids has numerous advantages but don't skip the fact that you still have a love life and you must keep the fire burning.
On cozy afternoons, dress up like your favorite movie stars before walking along "Dewey Boulevard" or in Manila Zoo, just like how your romance sparked when you were younger.
Now that you have lots of spare time, set up the radio (or vinyl record) just like the good old times. Let the hits from yesterday dust off the sleeping fun memories. Warm up your vocals as you serenade your darling with the classics of Air Supply.
Get the best of both worlds. Set free your young heart and teach your grandchildren your favorite games such as trumpo, patintero, luksong baka and luksong tinik.
At night, you can also prepare and enjoy together your favorite nutritional drink as you recall your favorite memories.
Do what you truly love
Most of us have grown to believe that sitting in an air-conditioned office while doing paper work or computations from eight to five is the only image of a perfect career. While this helped us raise our beautiful families, there could be one thing that you've truly dreamed of doing.
Many stories are now surfacing, showing grandparents living the time of the lives after pursuing activities they truly love but have been queued. There are those who are now gymnastics and pole dancing icons or coffee shop owners. Some are establishing groups supporting a cause and are changing lives.
Take charge and own your life. Break free from misconceptions and other people's judgments. It doesn't really matter what it is that you want to do as long as you finally believe in yourself.
Boost your health
After the age of 50, the average individual loses 10 percent of their muscle mass each decade. Body functions begin to decline and physiological processes (e.g. metabolism, immunity, digestive health) become increasingly more impaired with age. During these years, you may start to become vulnerable without proper care.
To help you maintain the active and high-spirited version of yourself, Nestlè brings Boost Optimum, an adult nutritional drink.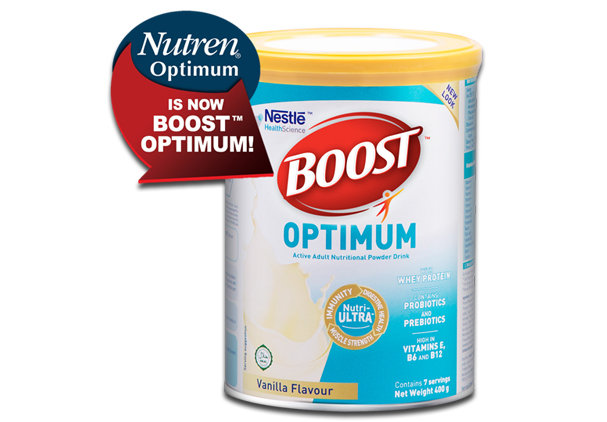 Boost Optimum contains Nutri-ULTRA, which supports muscle strength, immunity and digestive health. It is high in vitamins E, B6, B12 and can be your new partner in crime as you face challenges associated with aging like loss of muscle mass, reduced gastrointestinal motility and reduced immunity.
Life can begin at any age, even after 50. When will yours begin?