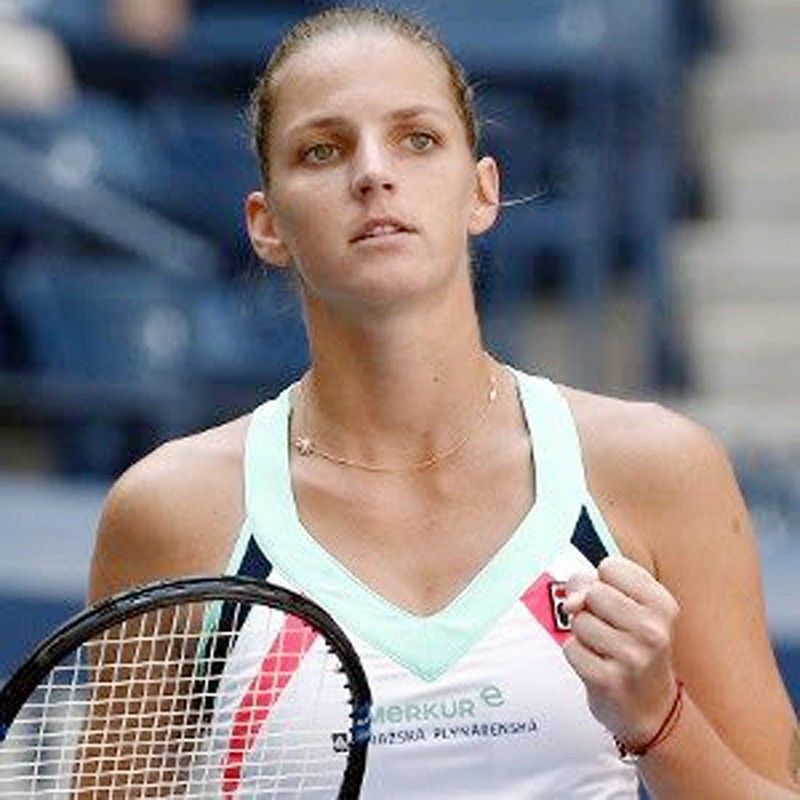 Karolina Pliskova is currently ranked number eight in the world by the Women's Tennis Association.
Tennis 'Bad girl' Karolina Pliskova: 'It's tough to get to the top
In the very open scene of women's tennis nowadays, one of the standouts is Karolina Pliskova.
If you don't believe me, just look at the recently concluded Wimbledon championship, and you will see Karolina was the only seeded player to have reached the fourth round.
Pliskova has already reached the number one ranking in the world, and has won 10 singles and and five doubles crowns.
She is currently ranked number eight.
Philippine STAR recently had a chance to have a chat with the Czech phenom.
Philippine STAR: You seem to be more confident in your game and are performing much better than previous years, what would you attribute this to?
Karolina Pliskova: Well, before it was like the first time for everything, so I think that's the biggest difference. Now, I know a little bit how the things go. I know the surfaces I play in, the courts and everything.
I just feel a little bit better. Obviously, if you travel to some places during the years, you feel better in those places. So I feel much better than I was feeling last year. So now I just want to take advantage of all that.
The women's game is very competitive now. Your thoughts?
Well, I think it's very open. It's very tough to get to the top, but on the other hand, we are all so close to everyone now in the ranking and everybody can get there right now. So every tournament is going to decide who is going to get to No. 1. I think now a lot of ladies have a good chance. So we all have to continue to play well.
Can you talk about how you teamed up with your coach Rennae Stubbs?
We all know I was without a coach in Asia last year. I was with my dad. So I was already talking to her for a few weeks, "Let's go to Singapore," I said. I was actually not even searching for any coach before, so that's how it is.
I think it's working pretty well.
Women coaches are featuring very strongly on the tour. Do you feel there should be more women coaches around?
Well, she was No. 1 in the world in doubles. She played singles as well. So like I already said a few times before, I prefer to have a coach who played on the tour because they have those experiences that we need. So if you have a coach who didn't play, it's just tough. He maybe cannot understand the situations, how you feel on the court. So this is important actually for me. That's what I found through the last few years.
And I think we can be working pretty well together, as she can teach me some different things in my game.
Simona Halep. Your thoughts on her being World No. 1.
I think it's a different situation for everyone. She will always have to play her matches. There's always pressure, but being number one can help a player. It helped me. There will obviously be more pressure for her as she represents her country, so it all depends on how she handles the pressure. But I don't know how she's approaching it.
Caroline Garcia is another rising star. Are you surprised that she is having a lot of success lately?
I was actually not surprised! But looking at late last year, maybe a little bit, because two tournaments in a row, each is a little bit different. It's very tough to win. But I always knew she's a great player. I think she has a great style, very aggressive and doesn't really have any weakness in her game.
* * *
Follow me on Twitter and Instagram @anthonysuntay, and like my Facebook page: Anthony Suntay.