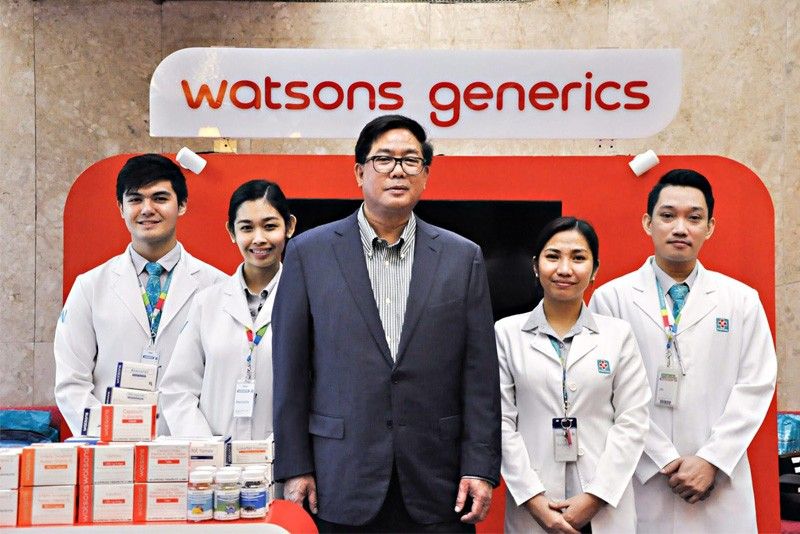 Watsons chief operating officer Danilo Chiong with Watsons licensed pharmacists
How to manage lifestyle diseases
MANILA, Philippines — There's a silent epidemic of lifestyle diseases that's spreading right now.
Also known as non-communicable diseases, these include cardiovascular diseases, cancer, chronic respiratory diseases and diabetes. Risk factors include high blood pressure, high levels of cholesterol and blood glucose, as well as obesity. These, in turn, are largely caused by behavioral choices such as unhealthy diet, cigarette smoking and excessive alcohol, as well as physical inactivity.
This was the overview presented by Dr. Anthony Leachon, president of Manila Doctors Hospital Medical Staff Association, at the health symposium which was held at the Meralco Theater recently.
A first by Watsons, Asia's leading health and beauty retailer, the doctors who served as resource speakers at the symposium titled, "Watsons World of Wellness," focused their talks on the proper detection and management of common lifestyle diseases.
Dr. Leachon talked about how regular physical activities can help prevent obesity, which can lead to other complications such as hypertension and diabetes.
"Movement is the new medicine," he said.
Dr. JA Bautista, chairman of the Department of Medicine at the Mandaluyong City Medical Center, talked on the "Essentials of Hypertension" and "Knowing When a Heart Attack/Stroke Happens." Symptoms include speech slurring, cold sweat, and shortness of breath. High blood pressure can cause an enlarged heart. To know if you have hypertension, you need to check your blood pressure regularly. Don't smoke or take coffee 30 minutes before taking your blood pressure. Rest five to 10 minutes before taking your blood pressure. Don't talk or laugh while taking your blood pressure.
Get your blood pressure taken before eating, since blood pressure tends to go down after you eat.
Dr. Jude Erric Cinco, head of Critical Care at the Medical City, talked about good and bad cholesterol. Yes, there is good cholesterol or HDL, which you can get from certain foods such as avocado and fatty fish. LDL (think lechon de leche, for easy recall) is bad cholesterol.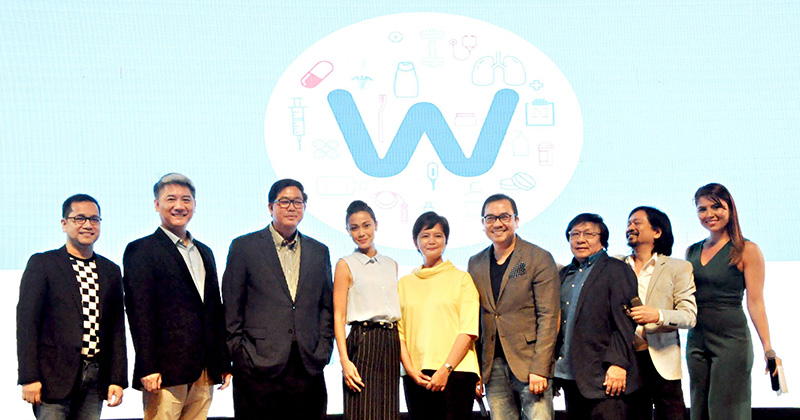 At the "Watsons World of Wellness" health symposium: Dr. Melvin Pasay, Dr. Jude Eric Cinco, COO Danilo Chiong, Jodi Sta. Maria, Dr. Catherine Carlos, Dr. Anthony Leachon, Dr. Joselito Atabug, Dr. JA Bautista with host Samantha Purvor
"Diabetes…It's Complicated" was the title of the talk by Dr. Catherine Carlos, consultant in diabetes at the Roque Diagnostic Clinic and faculty member of the Institute for the Studies on Diabetes Foundation. "Diabetes is a life-long condition, it is progressive, and it is systemic; that is, it can damage every cell of the body," she says. "Managing diabetes does not only involve taking medication, it also requires lifestyle modifications. Be mindful of what you eat. Stop smoking. Be physically active," Dr. Carlos adds.
Dr. Joselito Atabug, head of Non-Invasive CV Lab at Capitol Medical Center, talked about the relation between sex and the heart, (yes, there is one) while Dr. Melvin Pasay, GSK medical affairs manager for Respiratory Franchise, talked about misconceptions regarding Chronic Obstructive Pulmonary Disease (COPD) and smoking. Did you know that you can get COPD even if you've never smoked in your life?
A celebrity guest at the symposium was actress Jodi Sta. Maria who shared some of the things that she does to keep fit and healthy, which include eating the right food, getting the right amount of sleep, as well as spending enough "me time" or simply doing nothing — just resting and relaxing.
"This has been our dream to reach our Watsons Advantage Program (WAP) members and give it our personal touch." says Watsons chief operating officer Danilo Chiong about holding this very first Watsons health symposium.
WAP, which was introduced in 2016, is a rewards and engagement program under the SM Advantage Card for those who buy their medicines, vitamins and supplements from Watsons.
"We carry all kinds of medications, such as those for conditions that require long-term medication like hypertension and high cholesterol, " Chiong says.
Watsons Generics medicines offer savings of up to 80 percent compared to branded medicines. The program also provides medication alerts via SMS as a reminder to replenish maintenance medication to avoid missed doses. Members also receive tips on better health management. Other privileges include points, free delivery with a minimum purchase anywhere in Metro Manila, and SMS of weekly promos and discounts.
"This is a start. We hope those who attended the symposium this time will talk about it to their friends and next year, when we have another event like this one, more and more people will come. Perhaps next time, the talks will be on beauty,"Chiong says. "Watsons pharmacy section contributes 40 percent of the business, while the 60-percent balance is accounted for by the bigger beauty section. Watsons is really a beauty store especially outside the Philippines. We think it's a good mix."