Listen to the wisdom of the heart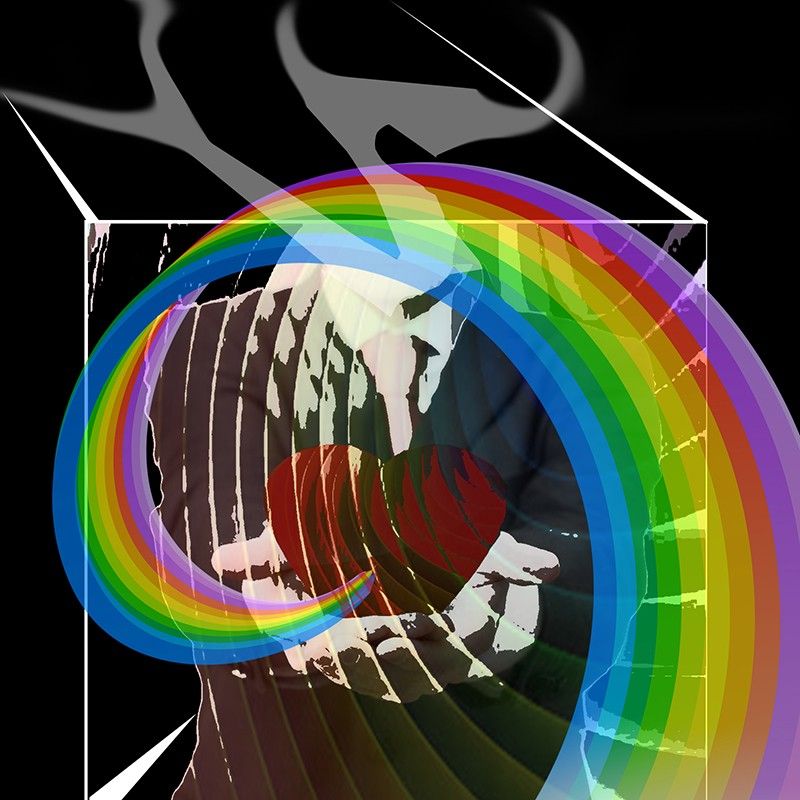 It is totally against Jesus' teachings of love not to treat the LGBT community with the respect and love Jesus would have given them.
Because I started this organization I LOVE and have been on a flow talking about how caring for the other should be the foundation of our country, of our economy, of our everything, I was aghast to read this news article detailing the opposition of the Justices to the plea of the LGBT community for same-sex marriage, saying that our culture and institutions are not ready for it. Huh?
With all due respect, let me share my views. Being gay is not a choice. It's hormonal. What exactly is the definition of culture? How can giving a sector of society the same rights as everyone else's be against culture? What culture are they talking about? When members of that sector want to formalize their love for each other, how in heaven's name can this be wrong? I feel it is totally contrary to Filipino culture to judge and put people in boxes. Our culture is so heart-oriented, the overriding tendency is to accept and love. That's why foreigners love coming here. And they end up marrying Filipinas because they feel so loved. They come to eco tourism sites I support because they love the people there.
We have so many gays in this country and they are accepted and loved. My view is it is totally against Jesus' teachings of love not to treat the LGBT community with the respect and love Jesus would have given them. If two people dearly love each other and they would like to formalize it, how can that be against culture? My incessant question: What culture are they talking about? Or do these Justices mean outdated ways of thinking and seeing life?
I had one gay uncle on my father's side and he was a beautiful person. He headed the philanthropic arm of the Lopez group — doing things for orphanages and for the arts. He had a partner for 19 years. My lola teasingly called him Bill, her favorite daughter-in-law. I had a gay cousin, who just passed away, whom we all dearly loved. A beautiful person. So why can't similarly beautiful people be given the same rights as the rest of us? Maybe these Justices need to look at themselves and see what it is in them that sees gays as "different." While reading the news article, I felt an air of disdain and arrogance. If all their decisions are based on technicalities and not tempered by the compassion that is necessary so that all their decisions are for the well-being of our people, it is very sad indeed. The heart is everything. If laws remain as technical instruments and are not seen in the paradigm of human welfare, then, for me, the laws lose value. And the people who are in the position to make sure these laws benefit the country are the Justices. So when they seemingly look down on a sector of society, that is very sad indeed.
ABS-CBN is full of gays. They are significantly creative, intelligent, and full of heart, and I find most of them very funny and light-hearted. So, why is giving them the right of union counterproductive?
We cannot and must not live in boxes. We need to give every single person the rights that are rightfully his. If not now, then when?
How can we discriminate against people because of the hormonal imbalance they were born with? Or even if it's a choice, so it's a choice. It doesn't hurt anyone.
Granting the LGBT community the right of same-sex union, I feel, will lead to a blooming of our culture, an expansion of our consciousness, a much more enlightened world and life view, which are necessary for peace and harmony to exist.
As my son once said over dinner, "Mom, in school they input data, information, and we regurgitate it. I feel like a computer."
Why don't they teach wisdom of the heart? For me, this is not an emotional space. it is a space of wisdom — aligned with the Highest Truth. It is a space that cares — fleetingly, but with depth. The space has "will" but is calm and peaceful. Immersed in it, one sees situations beyond reactions. Decisions coming from this space can only bring good for others.
In this space, I don't see the Justices as bad people — of course not. But I do see modes of thinking that need to break out of shells. In this space, allowing the LGBT community the exact-same privileges as heterosexuals is the right thing to do. It is good for culture. It will be good for our institutions and if adjustments have to be made, then so be it. Society must evolve. We must evolve. So let the wisdom of the heart prevail. Good for our country. Good for our souls. Let our institutions and our culture be based on the wisdom of the heart.
* * *
I can be reached at hellogina@gworld.ph.