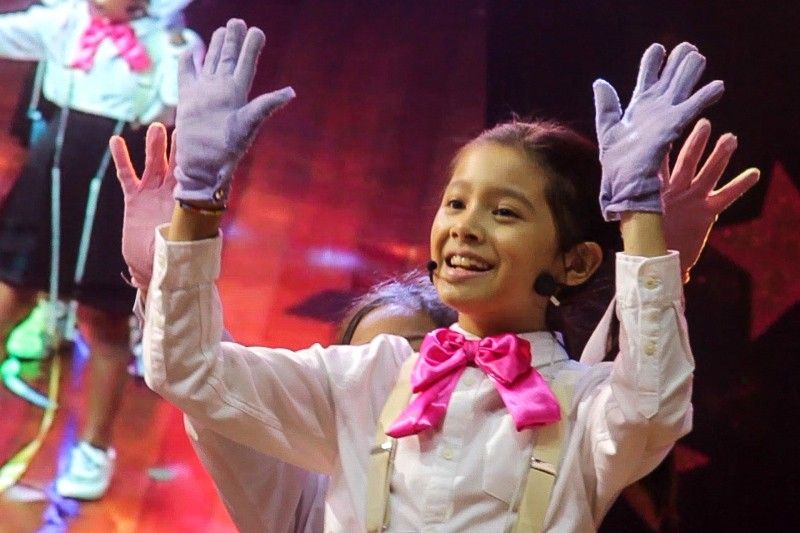 i-Shine® Talent Camp 6 saw the recitals of 185 kiddie participants of Arts, Music, Dance and Engineering Camps.
Philstar.com/EC Toledo
Nurturing talents can make children better citizens of the future
MANILA, Philippines — Once you spot that your child has a talent — be it in music, performing, computing or the arts — make sure to train and nurture them.
This summer, PROMIL® Four provided parents with meaningful and memorable talent camps that honed the gifts of their children through a learning program designed by experts.
i-Shine® Talent Camp 6 saw the recitals of 185 kiddie participants of Arts, Music, Dance and Engineering Camps on May 11 at Kia Theater in Quezon City. Witnessing the kids shine in their performances are their ever-supportive parents and mentors namely Teacher Robert Alejandro of the famous Filipino arts and crafts shop Papemelroti, faculty head of Engineering for Kids Teacher Lei Sta. Maria, Maestro Ryan Cayabyab along with the mentors of The Music School of Ryan Cayabyab, and choreographer to the Stars, Georcelle Dapat-Sy together with the G-Force Dance School.
"i-Shine® was able to provide a lot of venues for children with different kinds of gifts. And these venues were made to enhance and nurture these gifts, which is very important," said Sta. Maria in an interview with Philstar.com.
Sta. Maria together with her Engineering Camp students launched little rockets that showed how gravity works, as well as demoed body movements whenever they at the ligaments of a giant cardboard hand. The boys showed that they enjoyed their lessons on STEM, or science, technology, engineering and math.
Hailed as the Maestro, Cayabyab is also no stranger to the Filipino talent for spearheading song-writing competitions and establishing the Music School of Ryan Cayabyab, where he was able to share his expertise through extensive workshops. Learning from the best, some Music Camp i-Shiners sang happily while others played instruments to accompany them.
"We found new and highly talented children again," he said in an interview with Philstar.com after the recitals. "It's important to train them because the training will make them more self-aware, more self-confident. They will have a better idea and better appreciation of what they can be and what they can achieve in the future."
During the Arts Camp's recital, kiddie participants under the mentorship of Alejandro told a lesson-filled story while donning big and colorful bird costumes.
"My kids (at Arts Camp) love the arts but so many other kids have other interests. All of these are very important. If you nurture that gift at a young age, it will impact them for the rest of their lives," Alejandro said.
Sy, who is known to her celebrity students as Teacher Georcelle, sought the help of G-Force to teach Dance Camp i-Shiners. It became a proud moment for her and her dance group as beginner and intermediate groups moved to the beat while showing swagger.
"Let's expose our kids to all the good things that will help them nurture their gifts," Sy said.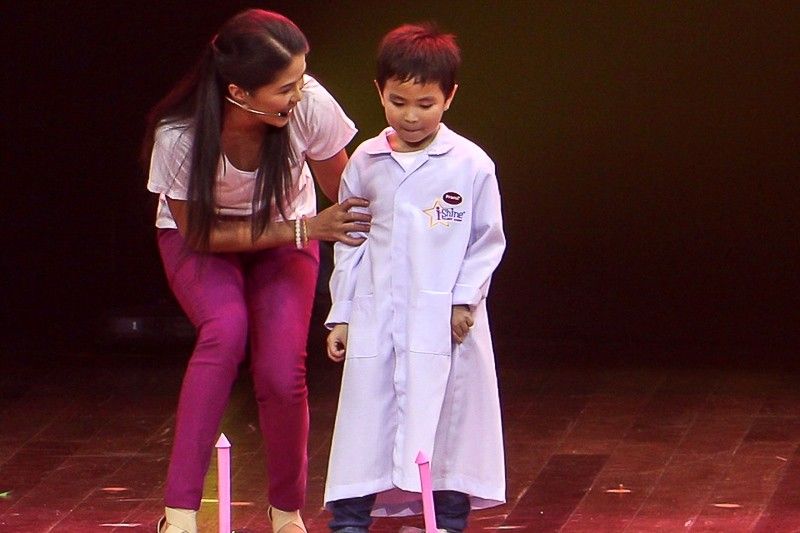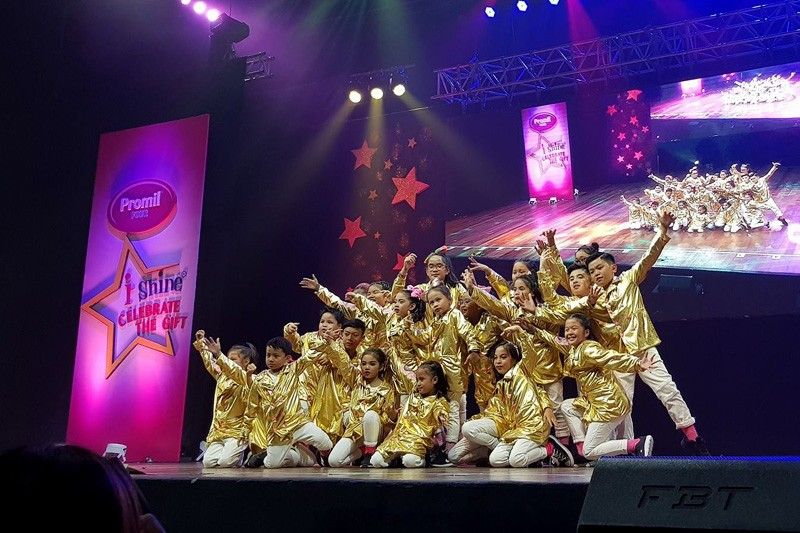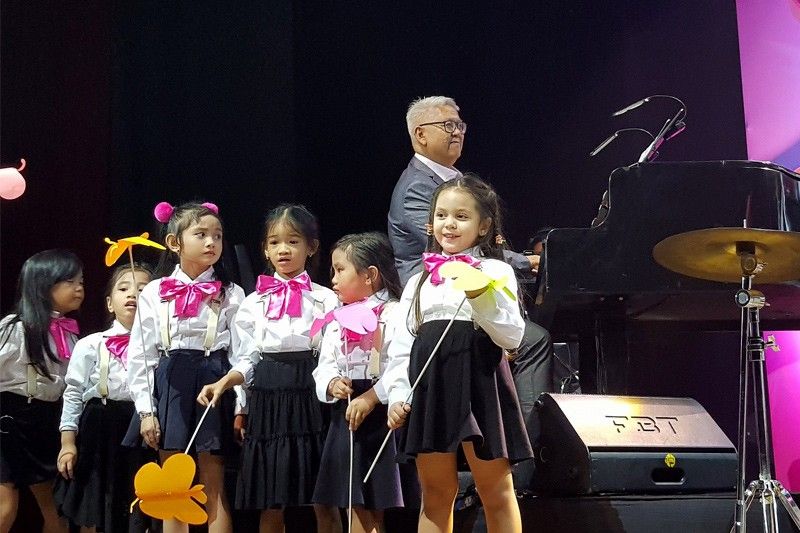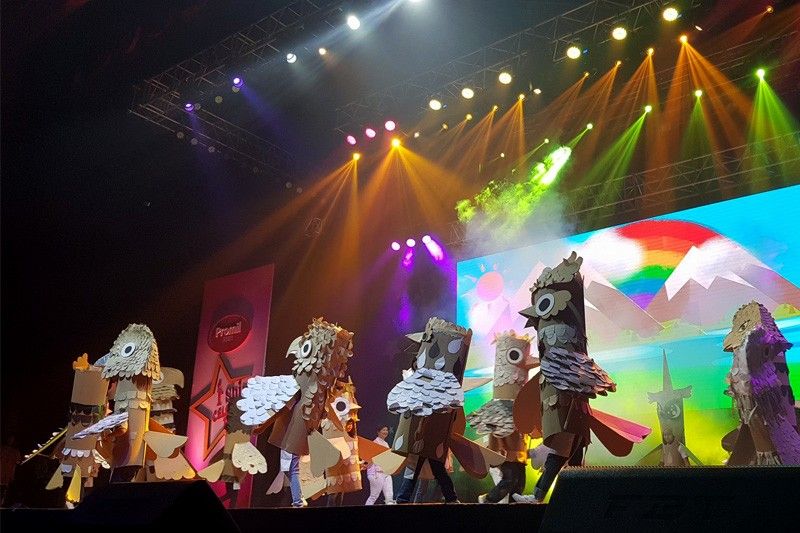 <
>
"We are happy to see all the kids perform on stage. They really stood out and shone their brightest and I know that their parents are also very proud of them," said Yvette Villegas, brand manager of Promil® FOUR.
Since its inception, the i-Shine®Talent Camp helped discover and nurture the young Filipinos' gift in partnership with parents. It is initiated by PROMIL®Four, a milk brand, specially formulated for children above three years old. It is also the only brand that contains NUTRISSENTIALS® — the combination of the unique and important nutrients that help support mental and physical development to help Nurture the Gift, together with balanced diet and healthy lifestyle.
For more information, like the officialfacebook page of Promil® Four www.facebook.com/promilfourpromilgoldfour.
— Video by Efigenio Toledo and Erwin Cagadas