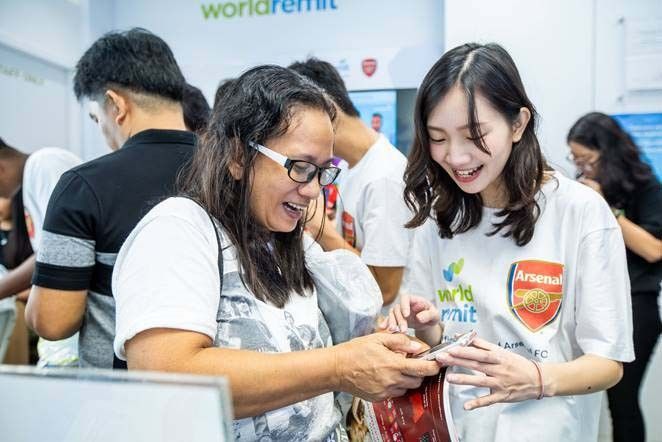 WorldRemit staff helps a visitor to sign up and explains how she can use the app to transfer money home.
Released
Study: Female OFWs send more money than men; education is top priority
(philstar.com) - June 14, 2018 - 10:28am
A study conducted by WorldRemit, a digital money transfer company, shows that female overseas Filipino workers are sending a greater share of remittance compared to their male counterparts to support children's education, despite the global gender pay gap.
The study, which involves more than 1,000 Filipino customers of WorldRemit, reveals that 92 percent of female OFW respondents rank education as the most important reason for sending money home. In addition, 72 percent of female OFWs are also found to support the education of those outside of their immediate family.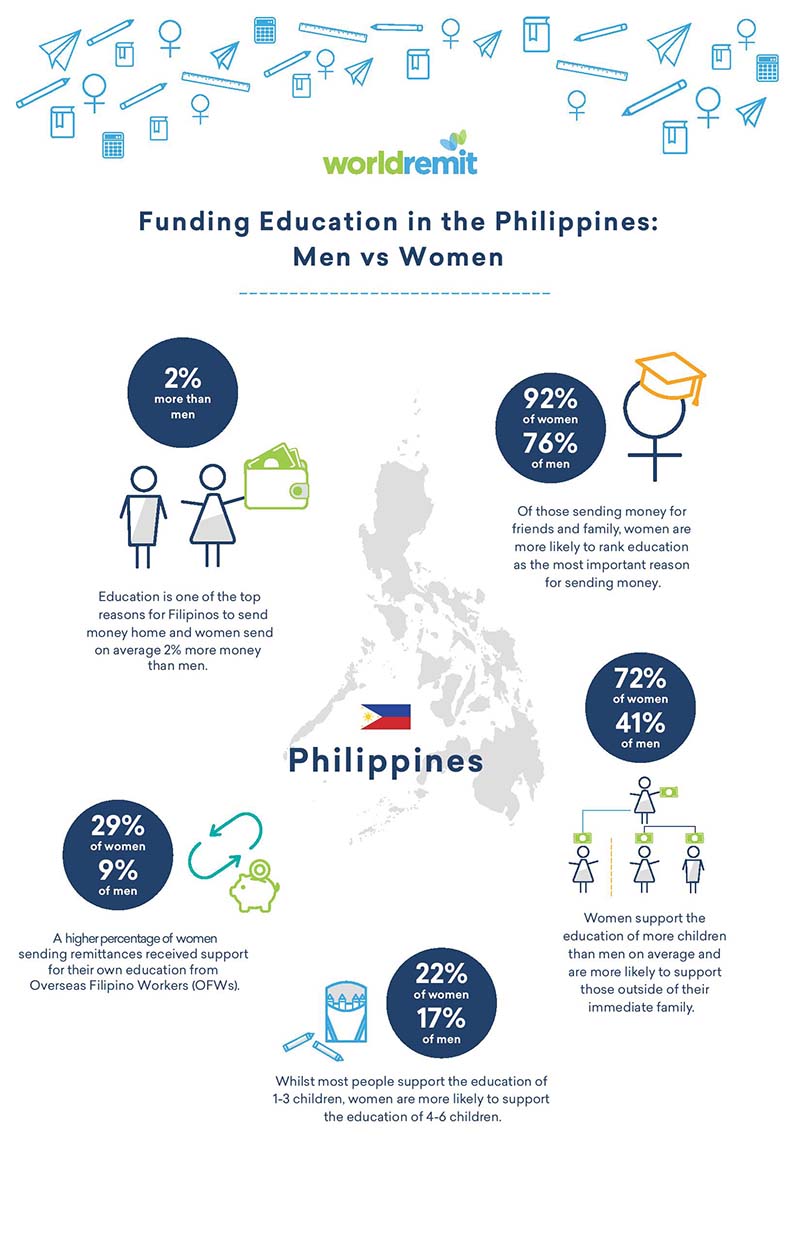 "We are also seeing that remittance funding creates a positive cycle, where the recipients of remittances are using the opportunities their education has afforded them to support others," said Michael Liu, Regional Director of WorldRemit Asia Pacific.
Making it easy to send money home
With a goal of making it easier for migrant workers, especially female OFWs to support children's education in the Philippines, WorldRemit is taking the hassle in making an international money transfer out, enabling OFWs to put money in the hands of her mother, daughter, sister even when they are hundreds of miles apart, in just a few steps.
"And, with beginning of the new school term in the Philippines, we want to help the money earned by hard-working OFWs to go further back home. By sending money directly from our app or online service, our customers can save both the time and cost of visiting an agent enabling them to send a greater share of their money home and with school books, uniforms, stationery to pay for, every peso makes a difference," Liu said.
WorldRemit opens first Experience Centre
In collaboration with the Migrant Workers Centre and the Centre for Domestic Employees, WorldRemit has opened its first Experience Centre at Lucky Plaza, in Singapore.
It also serves as WorldRemit's commitment to support Singapore Government's drive towards a cashless society by helping migrant workers, especially OFWs set up a bank account and make cashless online money transfers.
"Many foreign workers based in Singapore send money home regularly. A task that for many means spending their well-earned day off queuing in Lucky Plaza for hours to send remittances. To help more hard-working foreigners in Singapore to take advantage of its time and cost-saving digital and online money transfer services, WorldRemit has opened its first Experience Centre in Singapore," said Alvin Tay, Country Director at WorldRemit Singapore at the official opening of WorldRemit's first Experience Centre globally on 1 June.
WorldRemit, which was launched in Singapore in July 2017, enables people to send money to the Philippines for as little as SGD 0.01 with no minimum amount. Customers can choose to send money to a bank account, or cash pickup service through its partners including M Lhuillier, Cebuana Lhuillier, BDO, Metrobank and many more, or as mobile money with GCash.